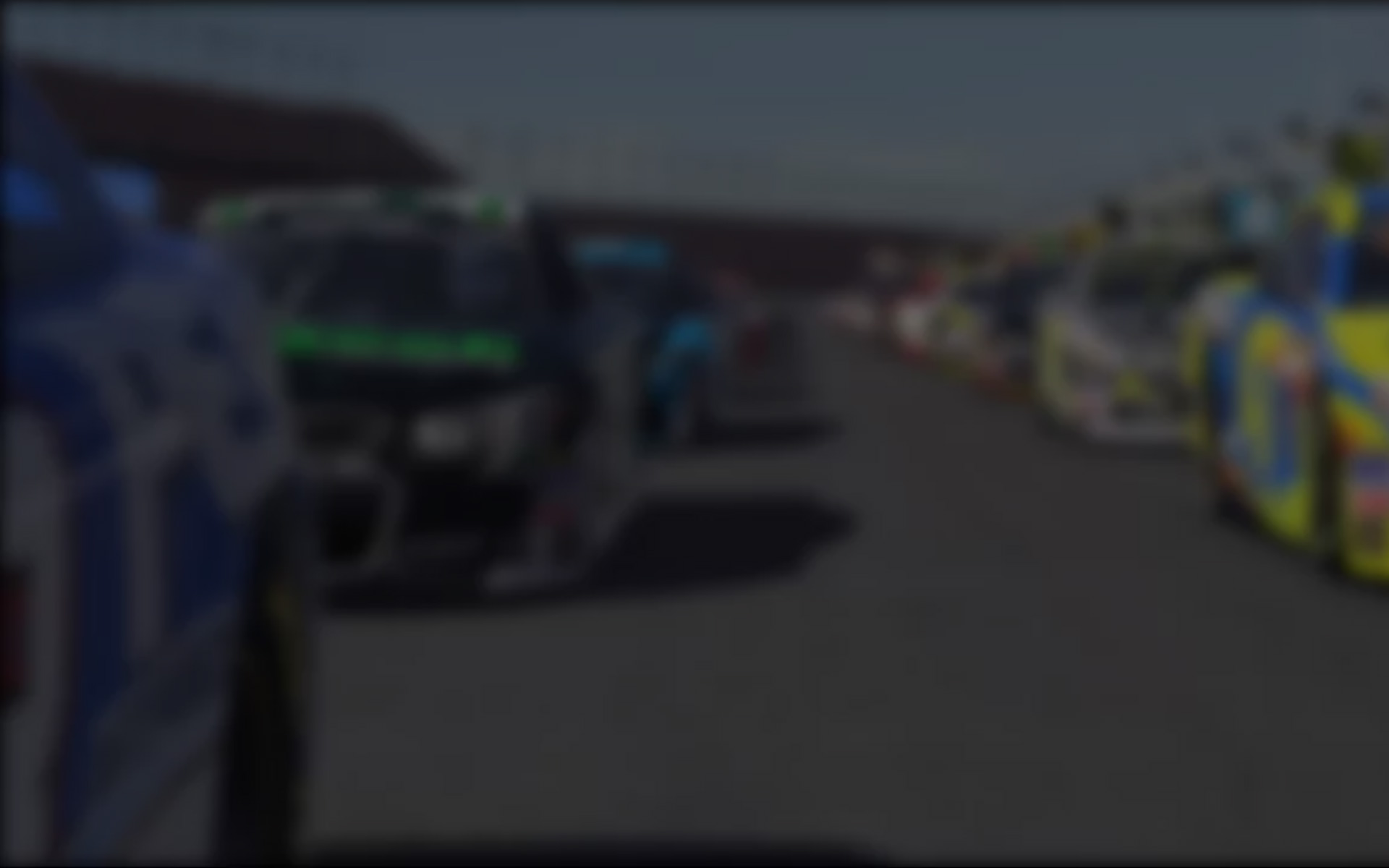 On a week when iPSO championship leader Brad Davies went winless at Phoenix International Raceway, Josh Parker earned his seventh victory of the campaign to move within 55 points of the top spot in the title race.  Parker edged Tyler Price on Saturday evening while Davies had to be content with a second place finish behind Thomas Hazard on Thursday and so heads to Week 6 at Darlington Raceway with a narrowing lead over Parker with Ray Alfalla now in third, having leap-frogged past Jesse Atchison thanks to a win of his own at PIR.
Josh Berry kicked-off the iPSO's Week 6 visit to the Valley of the Sun with a decisive, if narrow, win over Dale Earnhardt, Jr.  Berry started on pole and led the early laps before Earnhardt took over after the first round of pit stops.  Berry was never far behind however and regained the lead on Lap 58 and stayed there to the finish, taking the checkered flag .940s ahead of Earnhardt.  Atchison ran third most of the race but faded to fifth in the final stages as first Darrin Stevens, then Daniel Pope II worked their respective ways around him.
Next-up was Thursday's fierce battle between Hazard and Davies, one that saw Hazard lead early and late while Davies dominated the middle stages of the race.  Hazard took the lead at the green flag and kept it until Lap 26 when Davies moved to the front.  Davies stayed in first until Hazard re-asserted himself on Lap 90, taking a lead he would keep to the end.  Davies, in fact, slipped to third behind Connor Mackenzie after losing the lead, but battled back and regained the runner-up spot with ten laps remaining.   Mackenzie held on for third from Patrick Fogel and Jim Caudill, Jr.
In contrast to Thursday's Hazard v Davies epic, Friday saw Greger Huttu stroll to a crushing win over Luke McLean, leading 126 of 130 laps and crossing the finish line 28 seconds in the clear.  McLean was the only other iRacer on the lead lap at the finish, as Justin Garrett, Jake Swanson and Martin Theimt headed the ranks of competitors lapped by Huttu.
Friday evening's two splits went to Parker and Josh Lewandowski.   Although Parker led 121 of 130 laps, Price kept him on his toes the whole way and came home less than a second behind the winner, with Brian Schoenburg, Pat Dotson and Nolan Scott rounding-out the top five finishers.  Lewandowski had a far tougher time of it.  After qualifying tenth, he had to work his way towards the front as first Richard Towler, then Theo Olson led.  Lewandowski was making steady progress through the field and moved past Joel Putty into third place on Lap 32.  From there the going got tougher, but he took over second place on Lap 71 and stayed there, gradually closing on Olson before taking the lead with ten laps remaining.   Olson slowed in the closing laps, slipping to fourth behind Chris Main and Marcus Caton, while Putty and Towler completed the top six.
The iPSO Week 6 concluded on Sunday afternoon with two splits won by Ray Alfalla and John Gorlinsky.  Alfalla had things pretty much his own way, leading 112 of 130 laps to beat Towler – the only other iRacer to lead the race – by .826s with Jacob Adler emerging in third after an entertaining scrap with Brad Wright and Jordan Erickson.   Finally, Gorlinsky earned his second win of the iPSO campaign with a late pass of Josh Berry.   Berry led from the get-go while Gorlinsky traded places with Daniel Pope II a couple of times before well and truly taking the spot on Lap 91.  Two seconds down to Berry at that stage, Gorlinsky initially made no impression on the leader.  But by Lap 110 he'd brought the gap down to half a second and on a Lap 119 there was less than .1s between them.  Gorlinsky made his move the next time around and motored to a 3.3s win over Berry with Pope in third and Mikko Jarvinen fourth ahead of Andrew Fayash, III.
Despite a winless week, Davies still enjoys a 45 point margin over Parker in the race for iPSO honors.  But looming in Week 6 is fabled Darlington Raceway where anything can – and often does – happen.  Check back here next week to see who earned their iPSO (and Darlington) stripes in Week 6.
---
You may also like...
---