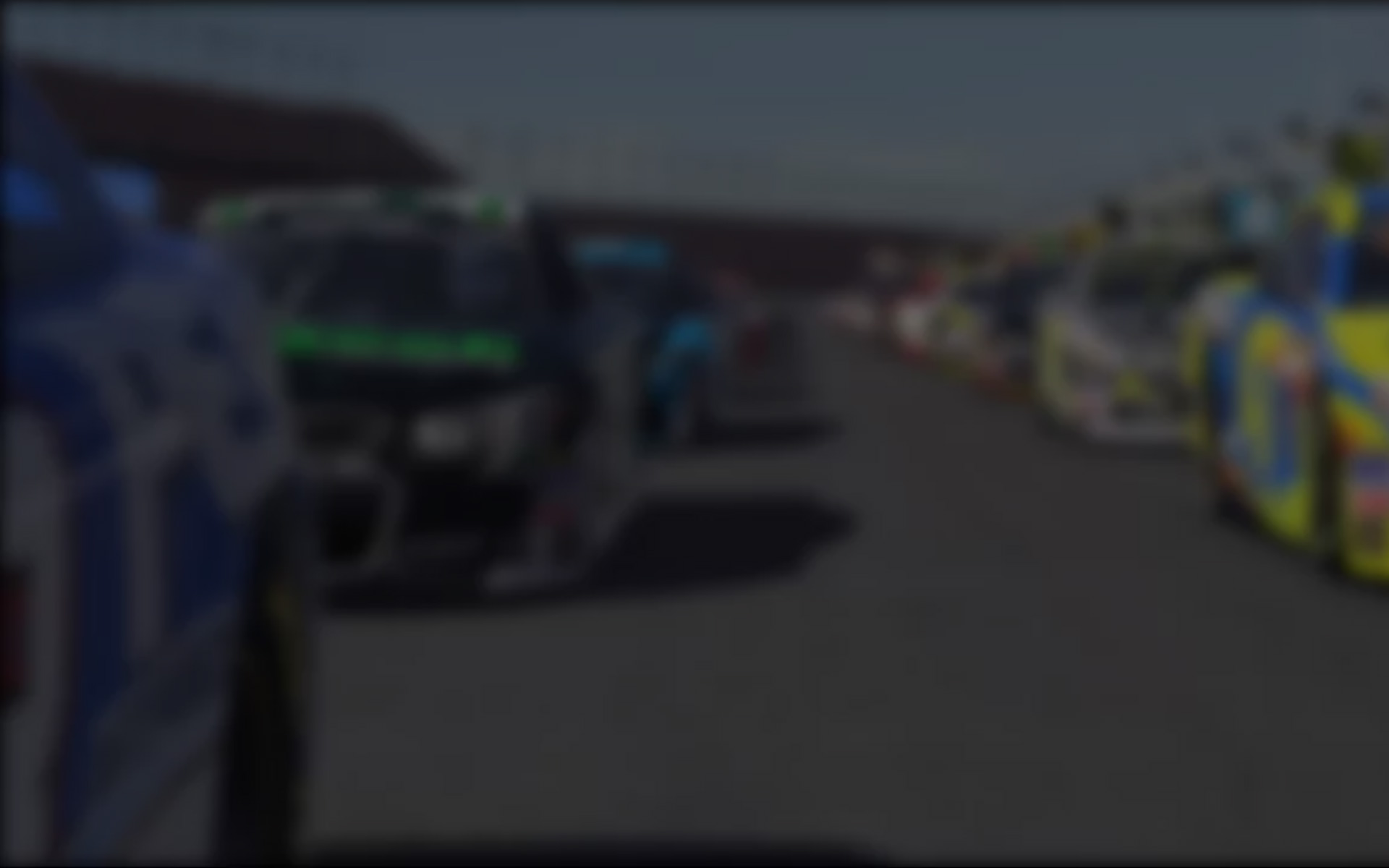 We all have those races we love to remember, like making a last lap pass for the victory at Daytona International Speedway or dominating the race at Watkins Glen. Then we have those races we want to forget, for example crashing in a race at Talladega Superspeedway or being spun out on the last lap. For the sim-racer  I interviewed this week, the finish to a race he would love to forget came in iRacing's highest level of oval competition. Back in March, he led over half of the NASCAR iRacing.com Series World Championship race at Phoenix International Raceway. On a restart with eight laps remaining, he was spun by Richie Davidowitz, handing the lead to Nick Ottinger, who went on to his first NiSWC win. Last week at Dover, there was no late race spin, and our iRacer of the Week led 29 laps to win in car number 29.
You guessed it, this week's iRacer of the Week is The King.  No it's not Richard Petty, it's California's very own Kevin King.  With Kevin's stats though, he could very well be known as the King.  With 39.66% oval winning percentage and a 69.05% top five percentage, Kevin is one of the top drivers in the iRacing service. Last week, I asked him about his win in Dover, his career in iRacing and his life outside of iRacing.  You'll be surprised about what he had to say…
Q:    What do you remember from your first race on iRacing?
A:    The initial thing I remember was a lot of my friends just racing a ton of races and seeing a lot of old faces from the Papy (Papyrus) days.
Q:    How did you get started in iRacing?
A:    I had been racing for a while, and was invited to the Beta so ever since then I've been on it.
Q:    How did it feel to get your first career win?
A:    It was really cool, but it was back in the beta so the competition was a lot lower, although beating buddies is always fun too.
Q:    What has been your most memorable accomplishment in iRacing?
A:    I think winning a NiSWC race at my favorite track would have to be it.  I pretty much dominated the race, had the fastest car and managed to win a race in a series full of great racers.
Q:    What type of hobbies do you have outside of iRacing?
A:    I like to do a lot of RC racing with some buddies here in San Diego.  We have a local track we go to a few times a week, but I also like to do some design work, play StarCraft 2, and play with my three month old daughter.
Q:    What is one goal that you still hope to accomplish in iRacing?
A:    Well that's a tough one, because I don't really go out there to set any goals outside of NiSWC.  I would like to get better at road racing, but my time is usually spent on the oval to get prepared for the NiSWC races.  I would feel like I didn't give it my all if I started to focus on road racing enough to get better, but once the season is over I want to run more road races and get better at those.
A:    Anything.  I really like watching any types of racing, although NASCAR has been a bit stale this year in terms of excitement; I have really tried to follow F1 more.  The engineering behind those machines is incredible and I like to watch them just run as hard as they can every race.  I used to think they were very boring, and they were, but I guess some rule changes have made it a lot better.
"Perhaps people think I'm stuck up . . . but really if they aren't going out of their ways to get some type of response out of me I'm usually pretty relaxed."
Q:    How do you think your fellow iRacers see you?
A:    That's a good question – haha!  I mean I can get a temper, mainly because I'm very competitive and don't want to fail.  I also tend not to give in to other people's attitudes. so those two things don't always mix.  Honestly if anyone needs help, advice, or anything like that I'm always willing to help them.  I'm a really sarcastic person and perhaps people think I'm stuck up and what not, but really if they aren't going out of their ways to get some type of response out of me I'm usually pretty relaxed.  I just joke around a lot.
Q:     Who is Kevin King outside of iRacing?
A:    A father now! I have a career now in finance, married, and am just having as much fun as I can.
Q:    What is one thing that you love the most about iRacing?
A:    I like how it can bring people together, sometimes maybe not for the best reasons, but it brings a lot of competition within others and that tends to create better racing.
Q:    Overall, how do you rate your success on iRacing?
A:    I feel like it's been successful.  I don't base it on iRating or SR, but mainly who I race with and in what capacity.  I've won in the highest level in NiSWC, I've won in the Pro Series, and am competitive in nearly every car I drive.  Beyond that I've met a lot of good people, which I think is more important than winning every race in every car.
---
You may also like...
---