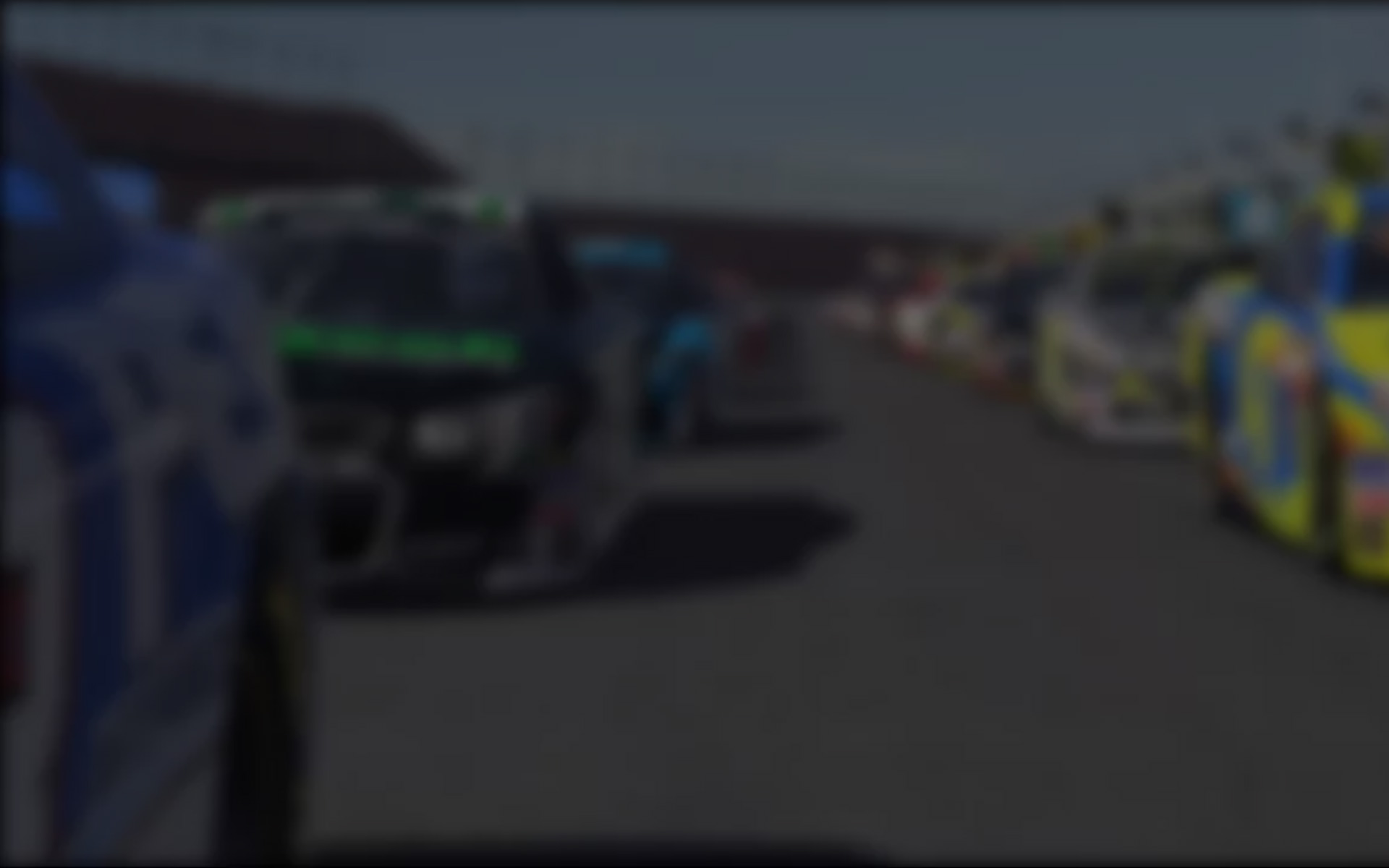 Aday Coba Lopez has a tough act to follow in 2013 Season 2:  His own.  The Canary Islander edged Kevin Vaughn to win iRacing.com's SpecRacer Ford Challenge title last season on the strength of 35 wins in 38 starts, and complemented that success by capturing the KIA Optima Division 2 title in the inaugural iRacing.com Global Challenge with 28 wins in 39 starts, a record that also earned him runner-up to Niccolò Cedrati in the overall standings.
So what does the 29 year old from Somosierra do for an encore?  Season 3 has seen him enter another new series in his Lotus 49, the much anticipated Grand Prix Legends.  It's early days yet, way too soon to say with any certainty whether he'll follow-up his success in the inaugural iRacing.com Global Challenge with success in another new series.  But with a win and three top fives in four starts, it's safe to say he's off to a pretty good start.
Q:    How long have you been sim racing?
A:    Well, I've been running on simulators since leaving the Colin McRae 1. My father bought me a wheel and there was the beginning. I've tried almost all simulators (from Colin, TOCA 2, GT5 and iRacing).
Q:    What Attracted you to iRacing?
A:    In iRacing what always attracted me the level of the pilots — for me the best in the world — and car physics, which are very real.
Q:    What are favorite iRacing cars / tracks?
A:    I like all the cars and all the circuits, I have no favorites. I think every car has its essence, and each circuit is a challenge. I adapt to all. I love driving and I love circuits.
Q:    What do you like most about  iRacing?
A:    The competition out there. Actually, it is a continuous struggle; you have to train every day if you want to be at the highest level.
Q:    What would you change about iRacing?
A:    I do not know, I have little time here; perhaps the scoring system of the championships, and the system of sanctions in the race (car contact)
Q:    How many hours a week do you spend on iRacing?
A:    I do not usually spend much (hahaha).  Honestly, when I'm home and training ground to be logged in iRacing, working eight hours a day and I have a baby four months old, you can imagine…
"I think every car has its essence, and each circuit is a challenge."
Q:    Tell us about the paint schemes on your helmet /car(s).
A:    I normally wear the colors of the flag of my country (Canary Islands)
Q:    What other sim racing activities (Forza, Gran Turismo, rFactor, etc..) Do you do?
A:    Right now I'm just in iRacing.
Q:    What are your favorite video games?
A:    Of course, iRacing and Battlefield.
Q:    Do you do any real-world racing? Has iRacing have been of any benefit?
A:    No, not now.  I was running 125cc karts while on provincial and regional championship.  But I can say that iRacing has made me much better than I was; I understand much better.
Q:    What is your most memorable iRacing moment?
A:    As I said before I have little time here, but if I had a few moments, maybe the best so far was when I won my first championship in SRF against veteran Kevin Vaughn, without neglecting the other drivers were all very good and clean.  Then other times, several battles in races with multiple drivers I would like to mention: Rolando Perez, Joao Freitas, Omar Onty, Steliyan Chepilevski, Remy Fox, Fernando Oetterer … great drivers and I've had memorable moments with all of them.
Q:    What is the iRacing moment you'd love to forget?
A:    A Mazda Cup competitor took me out of the track when he was in P1, and then did something very wrong, anyway … moments of anger.
Q:    What car/track would you like to see iRacing add to the service?
A:    The track would certainly be the old Nordschleife . . . car, I would like to see the Ford Cup, Clio Cup or Mini Cooper Challenge; I love the small cup cars; they are more equalized, fun.
Q:    What person, living or dead do you admire most?
A:    Two people I admire, my father … he has taught me almost everything about this world, and continues to teach me about current settings, I admire him a lot. And the other is the greatest, the master Ayrton Senna. I have never seen anyone like him.
Q:    What's your favorite real-world racing series?
A:    BTCC, I love, for their cars, their characteristics and the aggressiveness and equality of the races.
Q:    Name the title of the most recent book you read.
A:    (hahaha most recent) long time ago … Senna's biography.
Q:    Name of your favorite movie / TV show?
A:    Movie — Law Abiding Citizen — and Motors TV.
Q:    How many of your close friends are iRacing members?
A:    Currently I only know three: Rolando Perez, Damian Bello and David Gomez.
Q:    Has competing with iRacers all around the world influenced your opinions/outlook on life/world events? How?
A:    No.
---
You may also like...
---