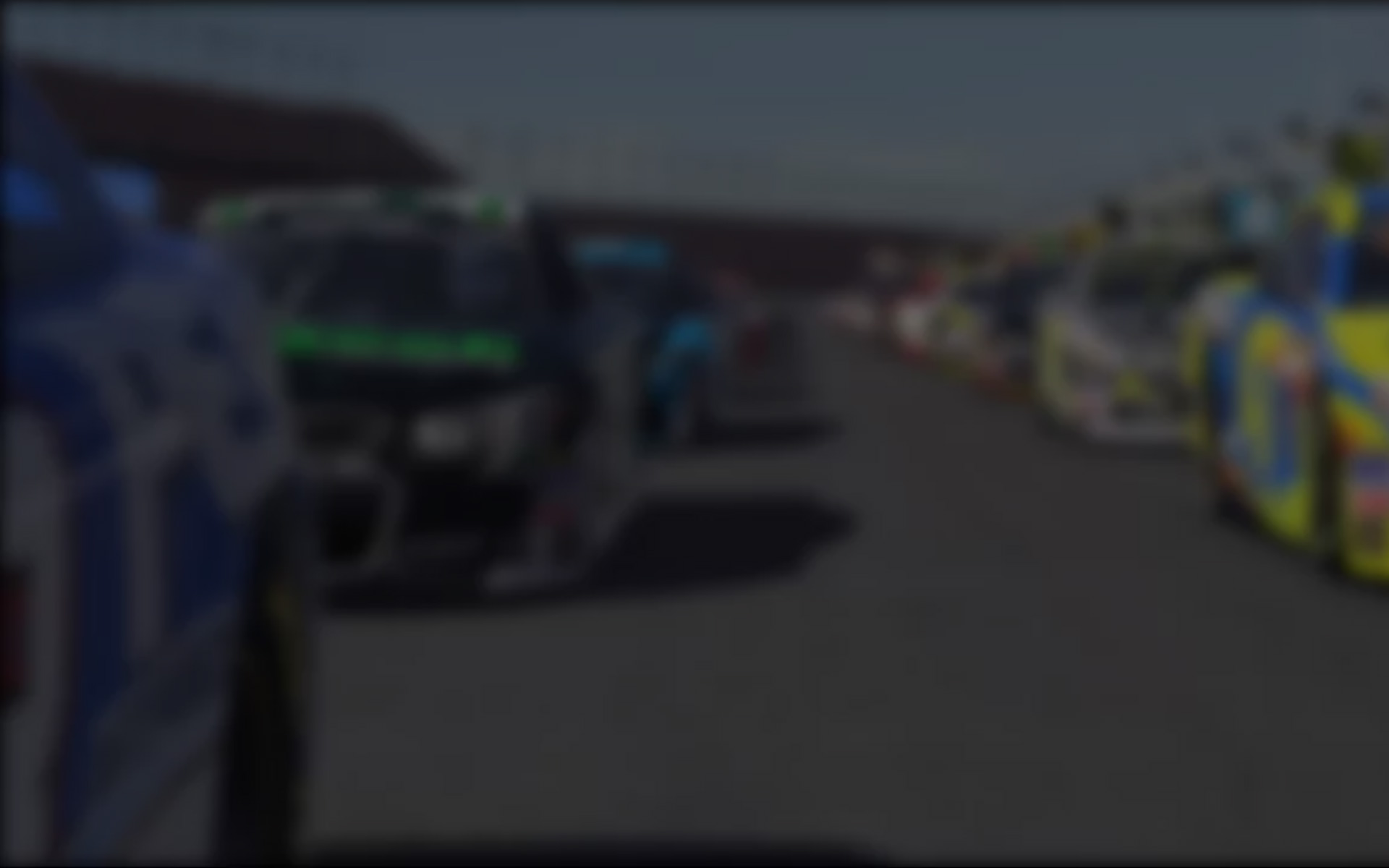 It may seem strange that an iRacer who has enjoyed his greatest statistical success in high-powered open wheel cars like the IndyCar Dallara and Lotus 79 counts a season in the Ford Falcon FG V8 Supercar as the highlight of his career so far.  Then again, qualifying among iRacing's top 50 road racers is a major achievement for anyone, regardless of the car.  Just ask Carlo Labati, who finished fourteenth in the 2010 iRacing.com Road Pro Series.
It's not that there aren't plenty of "candidates" for Labati's personal highlight reel.  Piacenza, Italy's top sim-racer won division championships in the Dallara IndyCar, the Lotus 79 and Radical SR8, and finished runner-up to Kazuki Oomishima in the overall IndyCar Road (fixed setup) standings in 2012 Season 4. Now, with three weeks remaining in 2013 Season 1, he's well on his way to another highlight: with 16 victories in 25 races, Labati stands atop the overall standings IndyCar Road (fixed) points race.
Q:  How long have you been sim-racing?
A: I race with driving simulators online since 2001. I started with GP Legends participating in national championships and endurance Series. Then I used Nascar Racing Season 2003 in ESCORS from 2004 to 2007. In 2005 I participated in the National Championship with GTR by Simbin together with drivers now running in iRacing.
Q: What attracted you to iRacing?
A: iRacing is a simulator developed after GP Legends and Nascar 2003 Racing Season… so what could be better?
Q: What are favorite iRacing cars/tracks?
A: My favourite iRacing cars are Dallara in Road and Silverado Trucks in Oval. I love "real" tracks and historical ones.
Q: What do you like most about iRacing?
A: I love both the participation from all over the world than the incredible variety of series.
Q: What would you change about iRacing?
A: I would change… umh… Is difficult. I should say that I would add something, not change anything.
I would add mode of qualification at Mondial Championship Road through a GP2 Series and a Mondial GP2 like in reality and perhaps a GP3. I think there would be greater participation and races like the real life.
Q: How many hours a week do you spend on iRacing?
A: About ten hours a week.
Q: Tell us about the paint schemes on your helmet/car(s).
A: The paint schemes are those of my team (www.supernova.webnode.it) masterfully adopted by our painter and crew chief Massimiliano Cherobin. I take this opportunity to thank him. The credit for our Italian Team is all his.
Q: What other sim racing activities (Forza, Gran Turismo, rFactor, etc.) do you do?
A: No other simulator gives me the same thing like iRacing so at the moment I don't do other races.
"iRacing is a simulator developed after GP Legends and Nascar 2003 Racing Season… so what could be better?"
Q: What are your favorite video games?
A: Some years ago I played with shooters. Today I dedicate all my free time to iRacing.
Q: Do you do any real world racing? Has iRacing been of any benefit?
A: Unfortunately, I have not ever done any real world racing.  Simulators are enough for me…
Q: What is your most memorable iRacing moment?
A: The qualifications in top 50 road drivers that give me the opportunity to participate in iDWC Series in 2010.
Q: What is the iRacing moment you'd love to forget?
A: No one. Every time spent in iRacing is wonderful. I like to know and speak with other people as well as with our national community.
Q: What car/track would you like to see iRacing add to the service?
A: I would like to see a Formula GP2 in Road Championships
Q: What person, living or dead do you most admire?
A: Among people living I certainly admire my family and death among people I admire in general those who left us beautiful things through their actions.
Q: What's your favorite real world racing series?
A: I love Formula1, MotoGP and I like also IndyCar Series.
Q: Name the title of the most recent book you read.
A: I like books from mafia because they tells the other face of the "beautiful country" Italy. Sure Il Capo dei Capi and Italian John Gotti.
Q: Name of your favorite movie/TV show?
A: I like film and series from mafia … Il Capo dei Capi is the movie created by books story..
Q: How many of your close friends are iRacing members?
A: In 2003 there were many friends. Then someone leaves online races. Today in my team there are five close friends
Q: Has competing with iRacers all around the world influenced your opinions/outlook on life/world events? How?
A: With iRacing I continued to live what I've lived in the past with ESCORS series. A lot of drivers, numerous events and live TV in streaming.  In short is very like in real life. When I show to friends some results or article, they look at me and ask "Do you really race?"
---
You may also like...
---