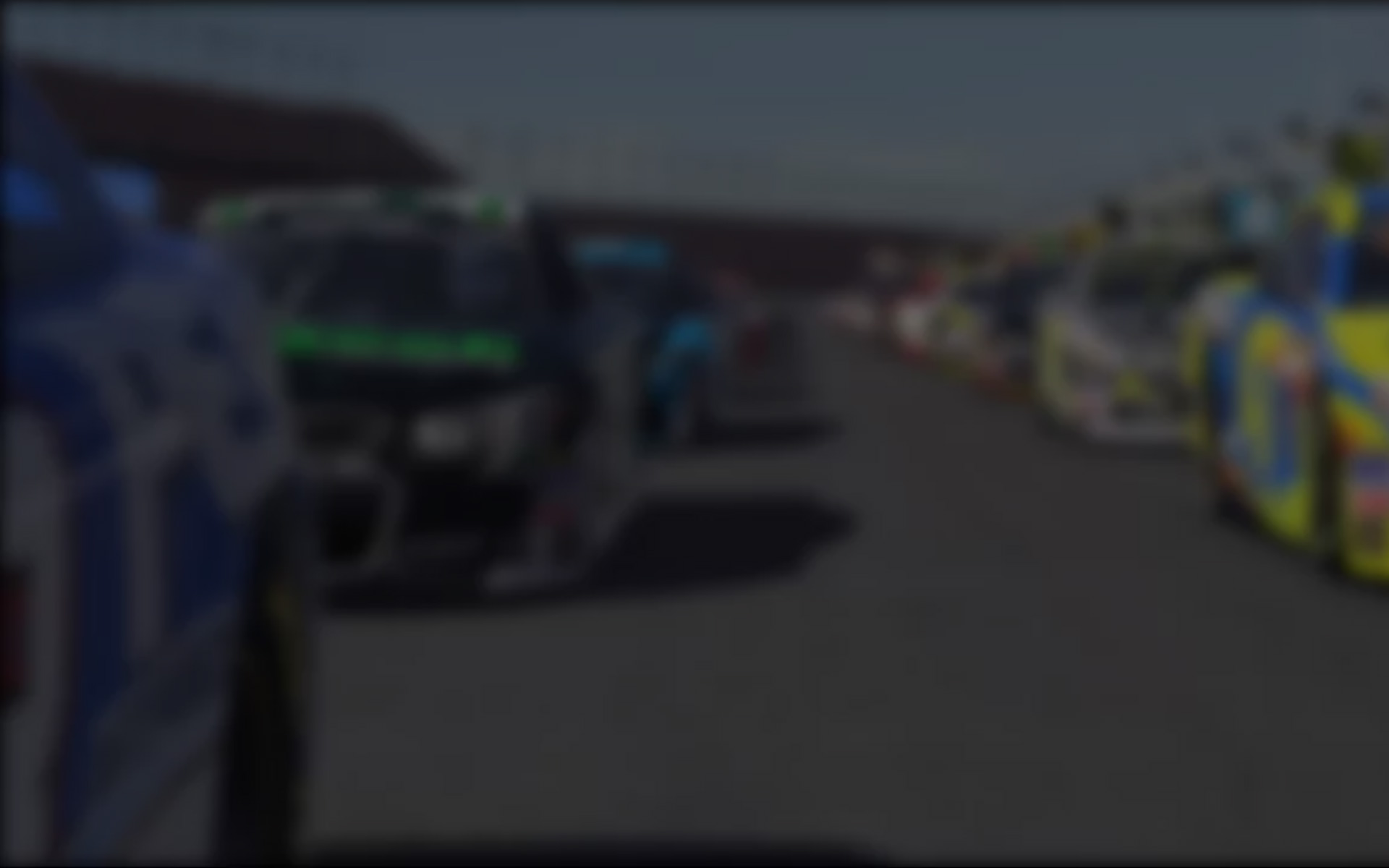 September 29th, 2012 by DavidP
Chris Gombos may be new to iRacing but he's hardly a racing rookie.  The Naugatuck, CT resident is a veteran of his local kart track (Berlin World of Wheels of Nutmeg Kart Club) and looking to move into late models or modifieds in the not too distant future.  Although he's no stranger to online motorsports, he counts his sim-racing career as having begun when he joined iRacing in July.
And he's a quick study.  After finishing P15 in Season 3B of the iRacing.com Street Stock Series, Season 3C finds him enjoying a narrow lead in the points over Daniel Kapuscinski and Michael Williams4 on the strength of a perfect record: six poles and six wins from six starts.  Would it come as any surprise if he enjoyed a considerable degree of success when he puts his iRacing experience to use in real world racing?
Q:     How long have you been sim-racing?
A:     I've been involved in sim-racing — if everyone at iRacing calls Forza "Sim" racing – for a little over three years.
Q:     What attracted you to iRacing?
A:     iRacing has always been a huge interest of mine, but what really did it was all of the YouTube videos showcasing all of the different classes and levels of racing that are available.
Q:     What are your favorite iRacing cars/tracks?
A:     Street Stocks are a lot of fun but I don't think anything will compare to running the Chevy Impala wide open at Talladega or the door-to-door Martinsville short-track racing.
Q:     What do you like most about iRacing?
A:     The best thing about iRacing in my opinion is the fact that anybody can go on at any time of the day and run a race. There are always plenty of people online and you are always able to have a fun, competitive experience.
Q:     What would you change about iRacing?
A:     In truth, I haven't been using iRacing long enough to be able to criticize it. There hasn't been any real frustration with the community or the way the racing works.
 "I don't think anything will compare to running the Chevy Impala wide open at Talladega or the door-to-door Martinsville short-track racing."
Q:     How many hours a week do you spend on iRacing?
A:     I spend many more hours on iRacing than I think is socially acceptable. Racing every chance I get adds up to about thirty to forty hours a week.
Q:     Tell us about the paint schemes on your helmet/car(s).
A:     "You can have any color as long as it's black." -Henry Ford. He had it right when he said that. Being a huge Earnhardt fan, that method of thinking will stick with me for the rest of my life. The white and red numbers are on the car every chance I get, but I do change the colors to match with my sponsor. I don't really like flashy cars so black with a simple white trim along the bottom is plenty enough for me.
Q:     What other sim-racing activities (Forza, Gran Turismo, etc.) do you do?
A:     I've played Forza Motorsport Two, Three and Four religiously for about three and a half years.
Q:     What are your favorite video games?
A:     My favorite racing games are Dirt Three, F1 2011 and Forza Motorsport Four. Added to that list are FIFA soccer, Skyrim and Fallout Three.
Q:     Do you do any real world racing? Has iRacing been of any benefit?
A:     Currently I race go-karts at a 1/8th dirt oval in Berlin, CT. I'm looking to get into late models or modifieds within the next few years. Being able to race both of those on iRacing is so amazing that it's hard to describe to anyone that doesn't understand racing the way we do. Also, being able to run a multitude of road courses with multiple cars has given me invaluable road course experience. There's a road course for go-karts in Norwalk, CT that I must return to soon in order to test my new knowledge.
Q:     What is your most memorable iRacing moment?
A:     My most memorable iRacing moment occurred only two days ago, actually. My first real life friend, Randy Kostka, purchased iRacing and with the "best" teacher has already been able to race with me in the Street Stocks at Charlotte. Having someone on here that I know from the outside world has been amazing and I'm sure it will only get better as we climb the ranks through the different racing series.
Q:     What is the iRacing moment you'd love to forget?
A:     I have a replay saved of my first race in a Street Stock at USA International. Having watched it again to find pictures to send you guys, I can't help but think how embarrassing it was. All the mistakes I made and how slow I was getting around that track. Forgetting it, however, isn't my best move. I can only recall my weakest points and turn them into my strengths.
Q:     What car/track would you like to see iRacing add to the service?
A:     Being a racer in real life, I'm sure everybody would like to see their own cars and tracks in the game. I've raced at Stafford Speedway and I am lined up to run a late model there next year, but it would be amazing to be able to run dirt track go-karts at my home track of the Berlin World of Wheels of Nutmeg Kart Club.
Q:     What person, living or dead do you most admire?
A:     There is, not regrettably, a three-way tie for the person I admire most. As said before, I am a huge Dale Earnhardt fan, and there is no racer that I will ever respect more, except for my father. Having run modifieds before I was born and giving up his racing career so he could get his children into racing, he is as much a legend in my eyes as Dale Earnhardt is to anybody else. That being said, there is nobody that I relate with more than with Dale Earnhardt Jr. I feel like we are both in a similar situation with having a father that is the best at what he does and having to live up to that name. My father was and is still able to make a race car handle any way he wants to and drive it like nobody's business, and whenever I have a problem with an engine or tires or chassis he is able to fix it immediately and with ease. There is nobody that I look up to more than my father and there is nobody that I identify with more than Dale Earnhardt Jr.
Q:     What's your favorite real world racing series?
A:     My favorite series will always be the highest level of NASCAR Racing, now known as the Sprint Cup. Even though some call it the "glory days," when it was known as the Winston Cup, I have enjoyed it since then and will always enjoy watching their races. Yes, I am a member of Junior Nation and will continue to root for him as long as I live (that is, unless I'm racing against him).
Q:     Name the title of the most recent book you read
A:     I'm not much of a reader on my own time but the last book I read for my AP English Language course was The Shiningby Stephen King.
Q:     Name of your favorite movie/TV show?
A:     Whose Line Is It Anyway? will forever be my favorite television show.
Q:     How many of your close friends are iRacing members?
A:     I only personally know one other person in real life that is an iRacing member, but racing with him is one of the coolest experiences of my life.
Q:     Has competing with iRacers all around the world influenced your opinions/outlook on life/world events? How?
A:     Unfortunately, racing with other iRacers has not impacted my outlook on world events. We are usually too focused to worry about anything else other then getting to the checkered flag. If anything, racing on iRacing has taken my usually far-fetched dream of running in the Sprint Cup and brought it a little closer. Now, when I was the races and imagine myself in the cockpit of the car, it seems much more realistic a vision than it ever has.
---
You may also like...
---