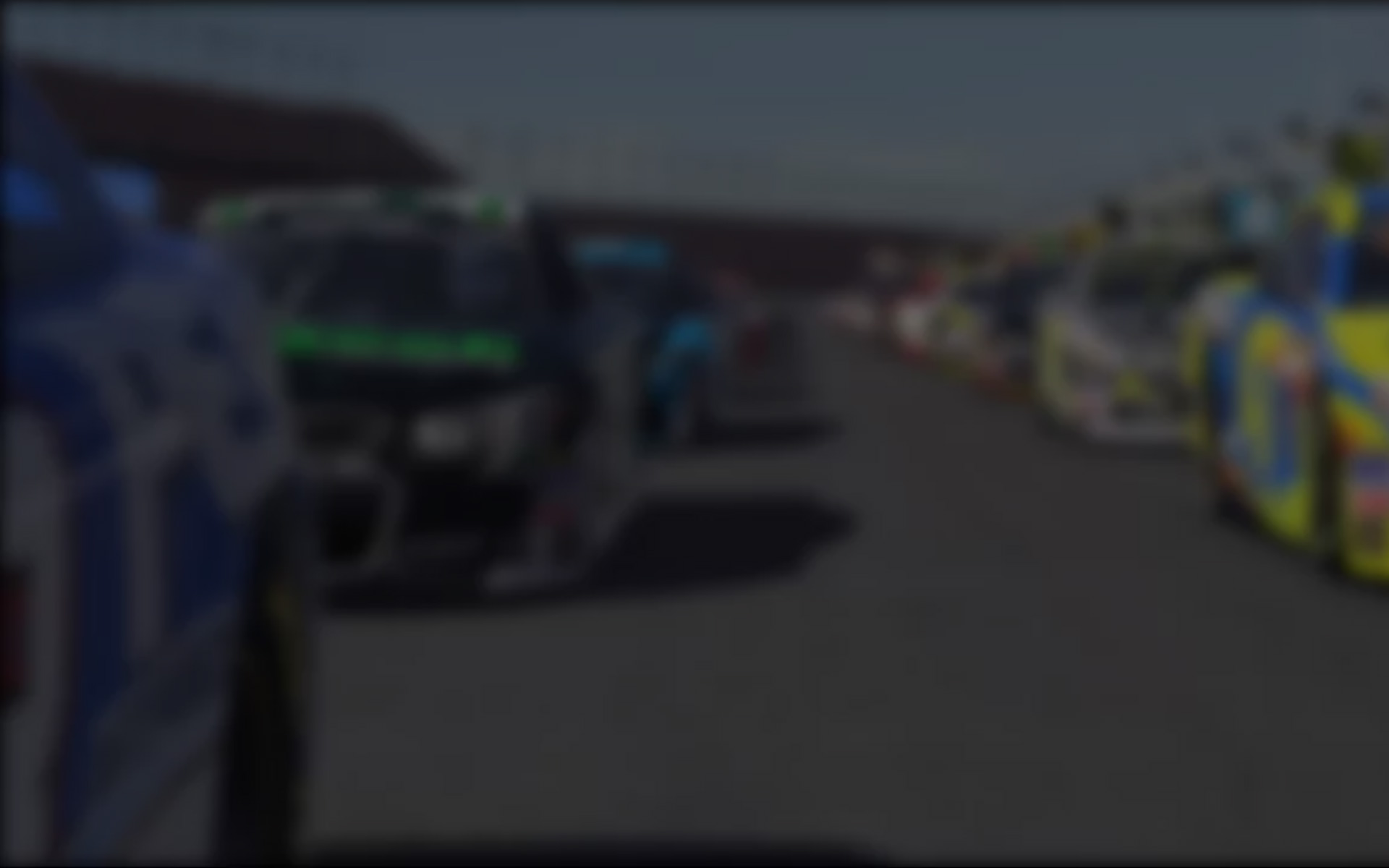 Call him "Dillman" or "Sharmanator" or just plain Dylan, 19 year old Dylan Sharman is certainly a leading candidate for the title of "King of SK Modifieds.  After all the resident of Nuriootpa, South Australia has nearly 50 SK Modified wins to his credit in the past three seasons – and the 2011 Season 3 and 4 championships.  He slipped a little in Season 4, finishing second to Rusty Greer despite taking 19 wins in 21 starts.
But Sharman is more than an SK Mod specialist.  In recent weeks he's won races in everything from the HPD-ARX01c to the Mazda MX-5 Cup and Class A Impala.  And as his spectacular screen shots attest, the steering wheel, throttle and brake pedals are not the only sim racing tools he's mastered.
Q:    How long have you been sim racing?
A:    This is my first actual sim so to be speak. I never really got involved in the computer side of racing until a few guys in "the rocs" back on NASCAR 09 got me into iRacing after I watched a few of their videos on youtube.
Q:    What attracted you to iRacing?
A:    The level of competition within the iRacing community; whichever series you run in is very tough and you gotta bring your A game. But I also love the structure that iRacing brings to the plate with the way the licensing works and how you know there's a race in any series every two hours if it goes official.
Q:    What are favorite iRacing cars/tracks?
A:    I would have to say my favorite cars in iRacing are the SK Modified and the V8 and recently the LMP.  For tracks I can't go past my favorite two short tracks: Stafford and Thompson.  On the road side. I'd have to go with Spa, Okayama, Watkins Glen, Sebring and Infineon. I don't think I could separate these tracks at all . . . unless we had Bathurst!
Q:    What do you like most about iRacing?
A:    The main thing I like about iRacing is the structure of when races are run.  But you can't go past the physics that iRacing has compared to the other sims as well and, in my mind, that's what makes it soo enjoyable for me.
Q:    What would you change about iRacing?
A:    I think incidents where you get a 4x for when someone hits you. That would always annoy me when I first started, but I guess in real life if someone hits you and damages your car there's nothing you can do. The points system can be though at times to try and get good SoF races, so that's why I have to wake up early for the modified series. Otherwise, probably just more good racers to get iRacing to that next stage when more and more official races are going off in each time zone.
Q:    How many hours a week do you spend on iRacing?
A:    If you ask anyone who knows me probably too much time this past year. I don't know I can put a number on it but, yeah let's just say "a lot."
"Whichever series you run . . . you gotta bring your A game."
Q:    Do you do any "real world' racing? If so, do you use iRacing to practice or prepare for your real world races? If so, how?
A:    Unfortunately I dont do any real world racing. I have done some laps in a kart late last year and really enjoyed it and I also go help a friend of mine (Peter Brennan) when ever i can when he races his dirt kart.  That's something I would love to do one day – race dirt karts.
Q:    Tell us about the paint schemes on your helmet/car(s)
A:    I race for TTL check us out on Facebook! It's a good group of guys within the team and really enjoy being a part of their team! I'm also currently running Western Mowing & Yard Service and also inSim logos on my car as sponsors, so I appreciate their support!
Q:    What other sim racing activities (Forza, Gran Turismo, etc.) do you do?
A:    I played Gran Turismo a little but not too much, and I also played a little of Forza 3 but not 4 and 2 controllers as well is the way to go (as the wise Ian Travis would say) and some NASCAR 09 for a while until I found iRacing.
Q:    What are your favorite video games?
A:    Grand Theft Auto was a game I liked playing a lot, along with the sports games — Cricket 09, AFL.  And the list goes on and on.  But lately I have been getting into Battlefield 3 with the guys on teamspeak and that's always a good productive night.
Q:    What is your most memorable iRacing moment?
A:    I'd have to say winning my first SK Modified Title. It was such a committed season having to wake up each Wednesday morning at around 8-ish to get a few laps practice in and then go racing with the guys.  But it's always worth it and it's something I really enjoyed doing — and still do.
Q:    What is the iRacing moment you'd love to forget?
A:    Probably at Infineon a few seasons ago. Had put in a lot of practice for the Monday night V8s and it was a big field, a lot of good names like Madison, The Giz, McLeod and the list goes on. We were racing and got lucky a few times avoiding some wrecks.  Then was sitting in fifth place and coming to the last turn just ran outa talent, locked -up the rears and also cleaned up a mate of mine (Terry) – we had been battling together for the whole race.  I saved it then just looped it on exit and spun; went from fifth to eighth within about 2 seconds.
Q:    What car/track would you like to see iRacing add to the service?
A:    I would love to see iRacing bring in dirt tracks and winged 410 Sprint cars. But I would also like to see iRacing bring in Bathurst!
Q:    What person, living or dead, do you most admire? Why?
A:    Racing-wise Peter Brock. Being a Holden fan, he was my idol for many a year.  Watching him race at Bathurst on the TV was a pleasure!
"Ran outa talent, locked -up the rears and also cleaned up a mate of mine . . ."
Q:    What's your favorite real world racing series?
A:    I love quite a few different real world series, but I mainly like Sprint cars.  Love going down to my local track to watch and also the World Series Sprint cars and this year the Australian Titles. But I also really enjoy the V8 Supercar Series, Formula 1 and also Moto GP.
Q:    Name the title of the most recent book you read.
A:    Oh gosh, I think the last book I read would've been back when I was doing year 12.  Two years ago I think I read one of Mark Skaife's books.
Q:    Name of your favorite movie/TV show?
A:    How I Met Your Mother is without a doubt the best TV show; love it to bits, and same with Big Bang Theory.
Q:    How many of your close friends are iRacing members?
A:    Not a lot.  I got a few to sign-up late last year but being on iRacing, I know I've made a lot of close friends over the past year and a half.
---
You may also like...
---