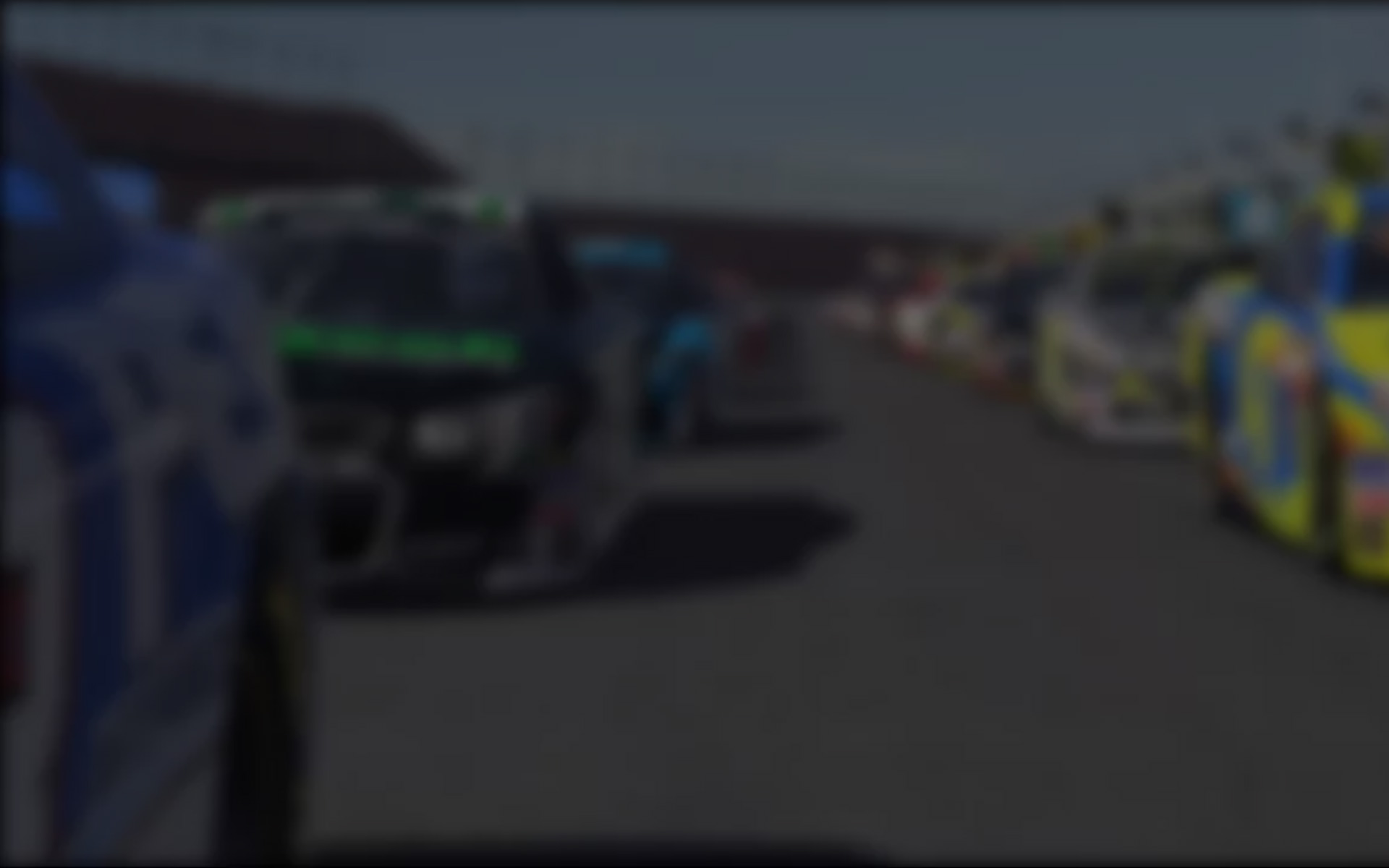 What's a nice guy from Algeria doing at Lanier and South Boston?  Well if you're speaking of Farid Laggoune the answer is: winning sim races.  Lots of them.  Laggoune (who sports the red, white and green colors of Algeria on his helmet despite having since moved to France) finds himself in familiar territory these days, namely leading the iRacing.com Legends Cup midway through the third week of 2012 Season 1 on the strength of 15 wins in 28 starts.  That's right where he finished 2011 Season 4C, by the way, atop the Legends Cup standings (ahead of some guy named Scott Speed) after a Season 4B that saw him visit Victory Lane no less than 30 times in 66 outings.
Laggoune isn't ALL about Legends.  Of late he's dipped his toe into the Street Stock, Mazda MX5 Cup and NASCAR iRacing.com Class C Series waters, and sampled everything from the Ford Mustang FR500S to the HPD ARX01c and, of course, the Dallara IndyCar and Williams FW31.  Although he has sampled the road racing side of life, Laggoune's sim racing career – like his vicarious racing energies — seems destined towards the oval side of life, NASCAR in particular.
Q:    How long have you been sim racing?
A:    Since I discovered iRacing (Feb 2011), one year.
Q:    What attracted you to iRacing?
A:    I wanted to know if there was a good simulation and discovered iRacing; to let me know if I had my place in the world of simulation.
Q:    What are favorite iRacing cars/tracks?
A:    Ford Legend, Impala, Mustang, F1; South Boston & Lanier, Charlotte, Lime Rock Park, Spa-Francorchamps
Q:    What do you like most about iRacing?
A:    Everything! Because every time I choose an answer another comes to mind.
Q:    What would you change about iRacing
A:     May be – TIMEZONE in practice session.
Q:    How many hours a week do you spend on iRacing?
A:    Too many (at least 10h), because I learned the world of simulation :p
Q:    Do you do any "real world' racing? If so, do you use iRacing to practice or prepare for your real world races? If so, how?
A:    No. Unfortunately for me, from when I was young (I raced) with my personal car against other drivers on the roads but it was irresponsible.
Q:    Tell us about the paint schemes on your helmet/car(s)
A:    These are the colors and "almost symbol" the flag of my origin country of Algeria (North Africa).
Q:    What other sim racing activities (Forza, Gran Tourismo, etc.) do you do?
A:    I play a few times in Forza 3 and 4.
Q:    What are your favorite video games?
A:    Formerly Counter Strike Source, Grand Theft Auto: Vice City to ride with the police car, the bike modified Yamaha YZF R1 and Airwolf!!
Q:    What is your most memorable iRacing moment?
A:    When I went below 17.200s Ford Legend of the qualification of South Boston and my path in the Legend Cup since my enrollment at the start of 2011 season.
Q:    What is the iRacing moment you'd love to forget?
A:    All Week 13! Because I could not resist the temptation to play and every time a disaster for my SR!
I could not resist the temptation to play and every time a disaster for my SR!
Q:    What car/track would you like to see iRacing add to the service?
A:    Italian and German Models: Lamborghini, Porsche…
Q:    What person, living or dead, do you most admire? Why?
A:    In real world Racing? Maybe Sebastien Loeb.
Q:    What's your favorite real world racing series?
A:    WRC and F1, soon Nascar!
Q:    Name the title of the most recent book you read.
A:    Shame on me! I cannot remember. . .
Q:    Name of your favorite movie/TV show?
A:    Rocky/Alien/MadMax/My Name is nobody/Predator.
Q:    How many of your close friends are iRacing members?
A:    One or two soon coming.
Q:    Has competing with iRacers all around the world influenced your opinions/outlook on life/world events? How?
A:    Not for the moment.
---
You may also like...
---