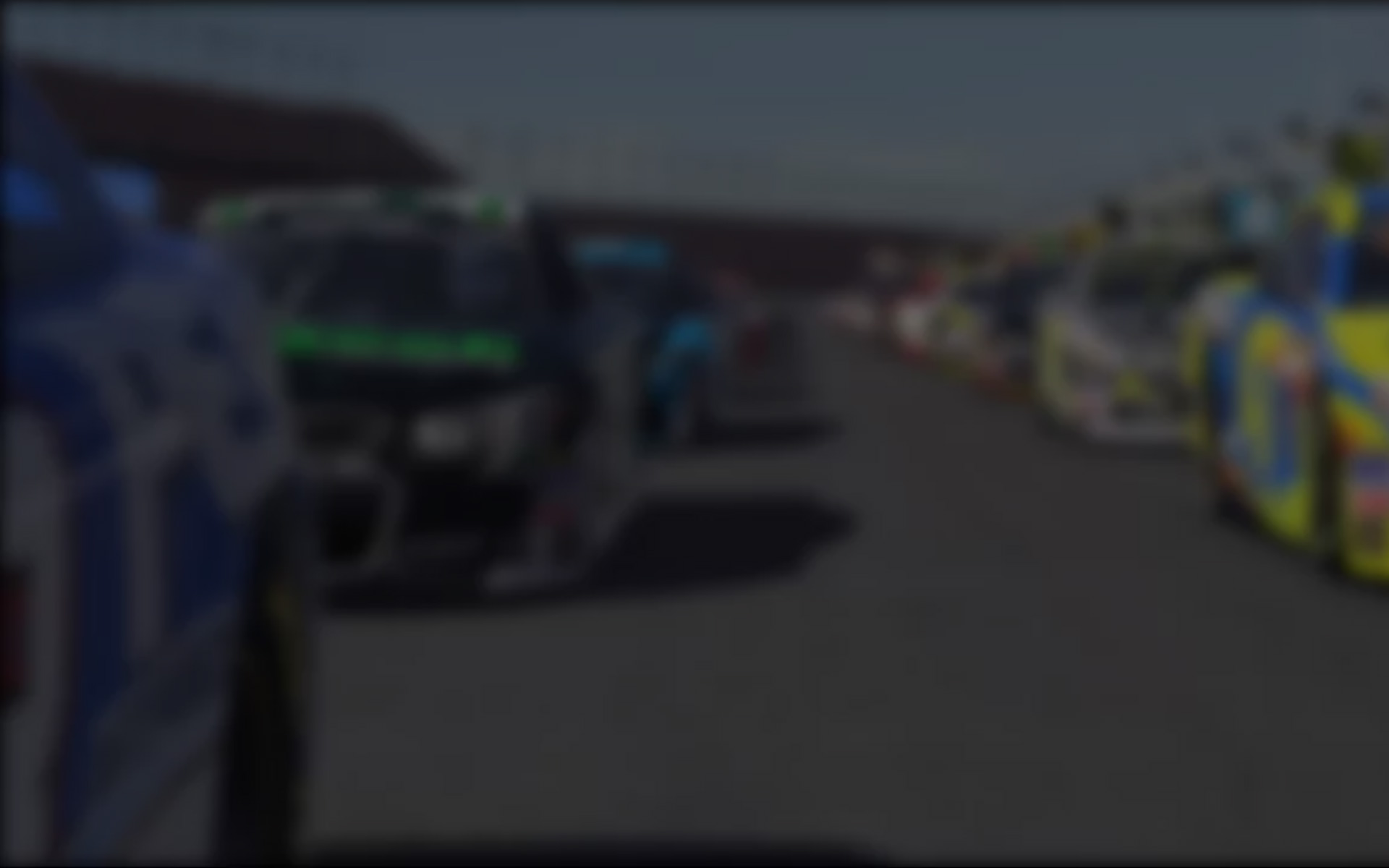 Fraser Marshall is not your average car-guy.  Check-out his rides: Riley MkXX . . . Star Mazda . . . HPD ARX01C . . . Radical SR8 . . . Cobra.  Cobra!?! Relax fellow iRacers; you didn't miss iRacing's stealth release of the '60s classic sports car.  It's just that in addition to his virtual hot rods, Marshall butuilt his own Cobra, specifically a Factory Five Racing Mk 3.1 roadster kit car.  You can check out the whole build adventure on his blog.
As for his sim-racing activities, Marshall has been an iRacer for nearly two years and has a number of rookie and divisional championships in racing and time trials to show for his efforts, from IndyCars to Skip Baber F2000s and Mazda MX-5s.  These days he's focused on the Riley, Radical and Star Mazda where he currently holds-down first place in Divison 5 of both the Radical Racing Challenge and Star Mazda Championship, and is P3 in Division 5  of the Grand-Am Sports Car Series.
Oh and when he's not sim-racing and enjoying his FFR Cobra?  This British-born Texan (!) is president of Ellison Technologies, a provider of advanced machining solutions to metal-cutting manufacturers in North America and around the world.  Some car guy!!
Q:           How long have you been sim-racing?
A:            Since October, 2011.
Q:           What attracted you to iRacing?
A:            I liked the fact that you are only ever competing against other competitors and not a computer-simulated event.
Q:           What are favorite iRacing cars/tracks?
A:            Let's start with favorite cars – Riley DP, HPD, Star Mazda and Radical. As to tracks any Watkins configuration, Road America, Spa and Sebring.
Q:           What do you like most about iRacing?
A:            The variety of events is important to me and the flexibility of being able to find a race anytime day or night.
Q:           What would you change about iRacing?
A:            I would like to see a change in the points system so that one in four of your races each week counted towards your seasonal point score.  This would, I am sure, promote larger fields. From a B Class License and above, qualifying should be mandatory.
Q:           How many hours a week do you spend on iRacing?
A:            Too many….  10 to 15.
Q:           Tell us about the paint schemes on your helmet/car(s).
A:            A big thank you has to go to Neil Hind as I run mostly his "Castrol" skins in the cars I race.
Q:           What other sim racing activities (Forza, Gran Turismo, etc.) do you do?
A:            I am a developer test for pCars, in addition for F1 2011 and on occasion Simraceway.
Q:           What are your favorite video games?
A:            iRacing of course.
Q:           Do you do any real world racing? Has iRacing been of any benefit?
A:            No.
Q:           What is your most memorable iRacing moment?
A:            My first win iRacing road win, which actually occurred on my birthday.
"Three laps from the end I heard a strange beep but thought it was a new sound in iRacing . . . it was actually the low battery alarm."
Q:           What is the iRacing moment you'd love to forget?
A:            Leading in what would have been my first road win . . . in those days I ran from a laptop. Three laps from the end I heard a strange beep but thought it was a new sound in iRacing.  Two laps from the end at about the same place on the track – same sound. At this point I am just thinking 'this is annoying.' Half a lap further – no screen! It was actually the low battery alarm having failed to plug the charger into my laptop.
Q:           What car/track would you like to see iRacing add to the service?
A:            Cadwell Park in Lincolnshire.  This has great memories for me as I spent many weekends at this track resulting in my early exposure and lifelong interest in road racing
Q:           What person, living or dead do you most admire?
A:            My father who sadly lost his fight with cancer 18 months ago.  He was my inspiration and mentor through life.
Q:           What's your favorite real world racing series?
A:            Formula 1.
Q:           Name the title of the most recent book you read.
A:            Going Faster by Carl Lopez.
Q:           Name of your favorite movie/TV show?
A:            Arthur.
Q:           How many of your close friends are iRacing members?
A:            About four or five, although each season the number grows.
Q:           Has competing with iRacers all around the world influenced your opinions/outlook on life/world events? How?
A:            I have been fortunate to become involved with iRace4Life.org via their annual iRacing seminar held each March.
iRace4Life.org is an organization established to help iRacers give back to those in need. We love iRacing but we also love to give and help others. That is what iRace4Life.org is all about: Racing – Winning – Giving.
Every time an iRace4Life.org Team member WINS A RACE on iRacing.com, the iRace4Life.org Team member donates money to help charitable organizations.  To date the team has raised $2,155 from 244 wins.
---
You may also like...
---