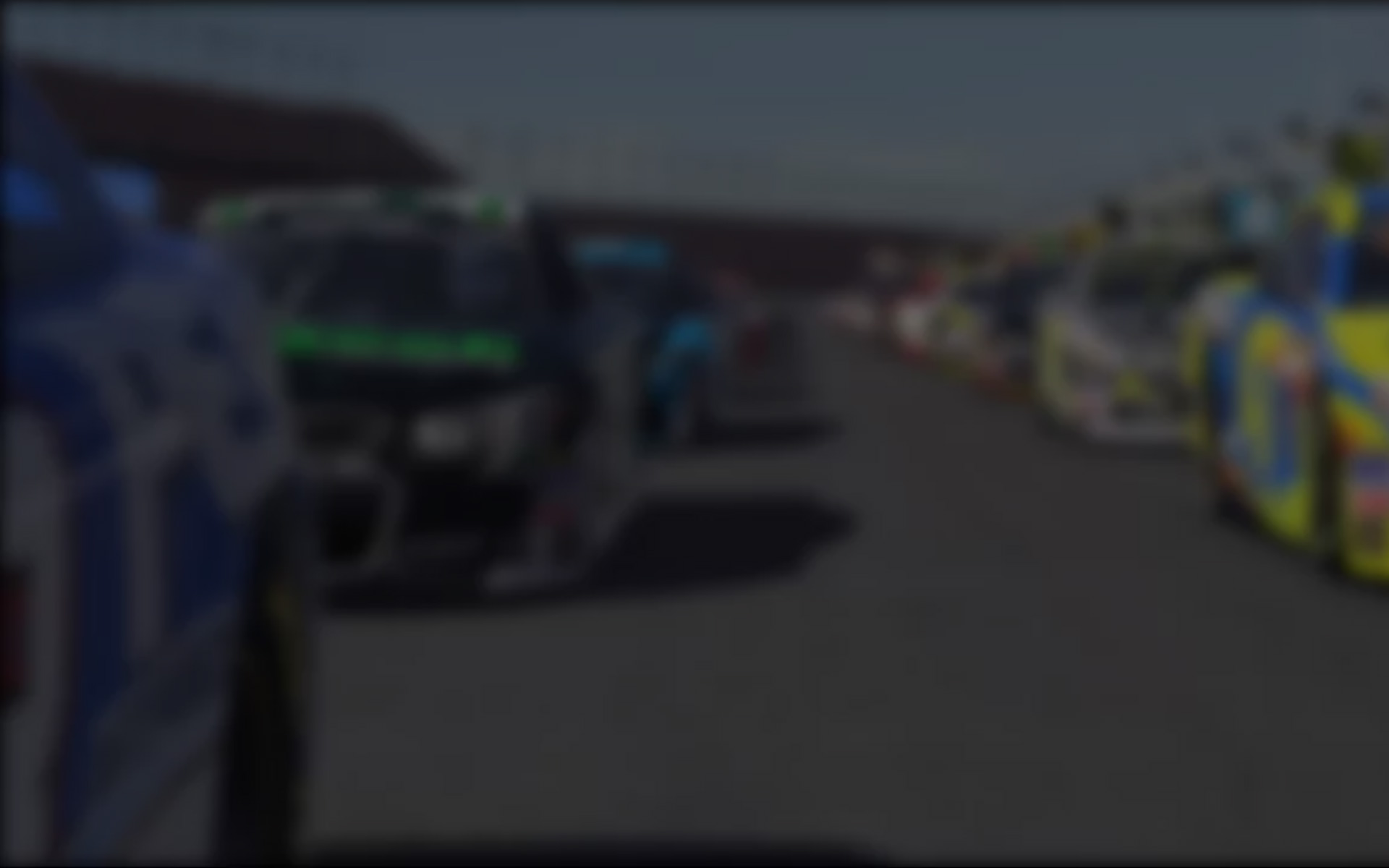 Kevin Parrish is a racer.  Gee, what a shock!  inRacingNews digs deep into the personal life of an iRacing member and discovers he's a racer at heart . . .
But wait, there's more.  In addition to being an accomplished sim-racer – witness his recent win in the Roar Before the 2.4 and victory in last year's SSCA 2.4 Hours of Spa in the HPD-ARX-01C to go along with more than 275 wins in official iRacing competition – Parrish autocrosses and hillclimbs his tricked-out Formula Vee.  And when he's not hustling his tangible and virtual race cars around, this Hoosier whose nickname is "Chaos" competes in a more "elemental" form of racing:  on obstacle courses.
Oh yeah, Parrish also competed in DirecTV's Championship Gaming Series . . . in the Playboy Mansion no less.  Told you there's more to this sim-racing thing than meets the eye.
Happy birthday Chaos!
Q:     How long have you been sim racing?
A:    I have been sim-racing since GT3. I caught the competitive bug when my cousin and I would trade the controller back and forth and try to best each other's times around the test track. I've played and competed in many titles between than and now, I still haven't been able to scratch the itch apparently  😆 .
Q:     What attracted you to iRacing?
A:    I was drawn to iRacing by the the opportunity to race in as real a setting as possible. The best physics, the best tracks, the best sanctioning.
Q:     What are favorite iRacing cars/tracks?
A:    This is probably the hardest question you could ask me  😆 I can't single out anything. I run the HPD, Daytona Prototype, Mustang, Jetta, Corvette, and McLaren all pretty frequently. As for tracks, I really like the challenge of VIR and Infineon (Sonoma).
Q:     What do you like most about iRacing?
A:    The competition. I'm very competitively natured, without it, I get bored. Back in 2007, straight out of high school, I was able to make a comfortable living off this competitiveness. I was signed to compete professionally in the Championship Gaming Series on DirecTV, the draft was held at the Playboy Mansion. For two years, I was treated as a professional athlete, living with expenses-paid for in California while competing live on DirecTV in front of a studio audience.
Q:     What would you change about iRacing?
A:    The protest system is too cumbersome and the judgements are too lenient.
Q:     How many hours a week do you spend on iRacing?
A:    Time varies from week to week. I try to get at least one race in each day, but don't always manage to accomplish that. I really only set aside time specifically for iRacing when I have a major race that week.
Q:     Tell us about the paint schemes on your helmet/car(s).
A:    My paint schemes are for the team a fellow Indiana member and I are starting. We want to establish a group of racers who make their mark on track with their attitude first and their results secondarily.
Our sponsors are a company my family and I started (SimGarage.com), we specialize in sim-peripherals for all applications and custom orders. And Welch Designs, Randall Welch's own design firm.
Q:     What other sim racing activities (Forza, Gran Turismo, rFactor, etc.) do you do?
A:    None anymore. I only have enough time to devote to one.
Q:     What are your favorite video games?
A:    Besides racing titles, I love shooters. CS:S, COD, Battlefield, TF2, etc. but once again, my time is limited these days and I'm pretty much exclusively on iRacing.
Q:     Do you do any real world racing? Has iRacing been of any benefit?
A:    Yes, I have a vintage Beach Automotive Formula Vee. It's a one-of-a-kind build with full front and rear aero, a stroked motor cranking about 170hp, and racing slicks. No longer legal to race in FV, it's used for hillclimbs and autocross. iRacing keeps my mind sharp.
Q:     What is your most memorable iRacing moment?
A:    I hate when I have to choose one  😛
Most recently, would have to be the Targa Virginia. I had a great race going with Riku (Alatalo) for the lead in the first third of the race before I bobbled. I spent the next two hours in full-attack mode. Going that long at that level of intensity on VIR Grand West with traffic from two slower classes thrown in the mix was a rush I wont soon be forgetting.
Q:     What is the iRacing moment you'd love to forget?
A:    I've had more than my fair share of "easy wins" thrown out from pushing myself to unnecessary levels while way ahead.  😥 I guess it's just that competitive drive again, always trying to go faster.  😆
Q:     What car/track would you like to see iRacing add to the service?
A:    I don't have any specifics, but I think it would be great if they added hillclimbs and other types of point-to-point time trial racing. We already have a TTrating (that is really confusing), seems logical to re-work that segment of the service.
"We want to establish a group of racers who make their mark on track with their attitude first and their results secondarily."
Q:     What person, living or dead do you most admire?
A:    Senna.
Q:     What's your favorite real world racing series?
A:    I will watch any racing that's on TV
Q:     Name the title of the most recent book you read.
A:    You'll know at the Finish Line: The Spartan Guide to Obstacle Course Racing. Obstacle course racing is another hobby of mine.
Q:     Name of your favorite movie/TV show?
A:    Fight Club.
Q:     How many of your close friends are iRacing members?
A:    Zero. But I have made a handful of great friends through the service, just separated by distance.
Q:     Has competing with iRacers all around the world influenced your opinions/outlook on life/world events? How?
A:    Absolutely. It's kind of funny that at the office, I often have more to contribute to discussion of world news than the rest of my coworkers because I am dealing with people internationally daily. You realize that we truly are global in this day and age. Something may happen overseas, but we are still influenced over here and vice-versa.
---
You may also like...
---