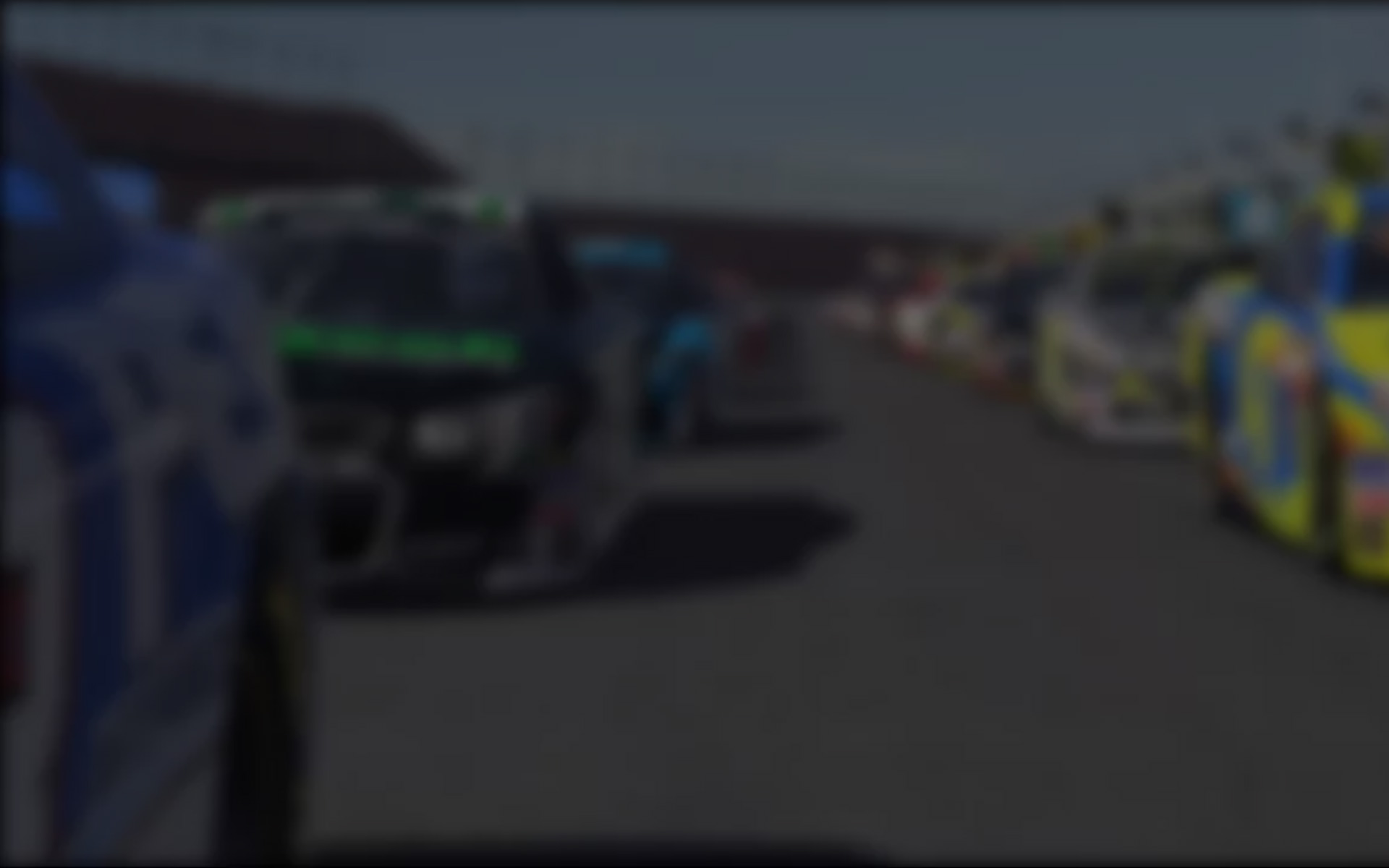 Kevin Vaughn's sim-racing career is on the rise.  Each of the past three seasons he's advanced in the overall iRacing.com SpecRacer Ford Challenge standings, going from P4 in 2013 S1 to runner-up in S2 before taking 30 wins in 39 starts to best Luccas Zacca for the overall championship in S3.  That kind of progress is mirrored in his overall stats, which show he won 10% of his road racing starts in 2011, a rate that more than doubled in 2012 at 25%.  So far in 2013 he's winning road races at a 59% clip.  At this rate, the Texan should be unbeatable in 2015 or 16 . . .
But there's more to Vaughn's passion for motorsports than road racing championships.  A two-time Time Trials champion in SRF, Vaughn also has a baker's dozen of oval track wins to his credit.  And thanks in part to iRacing, he attended his first NASCAR and IndyCar races at Texas Motor Speedway this year, this after attending the inaugural United States Grand Prix at the Circuit of the Americas in 2012.  Wanna guess where you'll find Mr. Vaughn this weekend?
Q: How long have you been sim racing?
A: I'd consider iRacing my first racing sim which I started in 2011. I've played quite a bit a Gran Turismo and other console racing games, but iRacing is much more realistic and competitive than anything I had experienced before.
Q: What attracted you to iRacing?
A: I was pretty addicted to GT5 when my PS3 died on me on a day where I had the whole house to myself so I got on my laptop and saw something about iRacing on a Gran Turismo website. Then I signed-up for the three month promo and found out my laptop was able run it at very low settings. It was a completely different experience, but the online racing quickly had me hooked.
Q: What are favorite iRacing cars/tracks?
A: My favorite cars are generally the lower powered road cars. The SRF and Skip Barber are both really fun to drive, have huge helpful communities, are very competitive, and have official races anytime I'm available. I really love the twisty English tracks Brands Hatch and Oulton Park. They just have such great flow and while they may not provide the best racing, I actually enjoy hot lapping them.
Q: What do you like most about iRacing?
A: The high level of competition and the organized series and championships. I love the fact that I can run in a structured championship against 1000s of people without having to dedicate myself to a specifically scheduled race every week like you do in leagues.
Q: What would you change about iRacing?
A: I would love to see a mutli-make GT3 series.
Q: How many hours a week do you spend on iRacing?
A: Probably between five and 20 hours a week. I don't keep track though.
Q: Tell us about the paint schemes on your helmet/car(s).
A: I tend to use green as my main color since it's my favorite color and the main color of the university I attended (University of North Texas). I'm a big UNT football fan and have gone to nearly every home game since 2002. It's much easier this to be a fan this year. 🙂
Q: What other sim-racing activities (Forza, Gran Turismo, rFactor, etc.) do you do?
A: I played all of the odd numbered Gran Turismo games a lot. I've played several of the Simbin titles a little. But currently I only do iRacing.
Q: What are your favorite video games?
A: The most recent ones were Battlefield/Call of Duty games. I have no time or interest in any video games anymore except for the occasional game of Madden or Rock Band with friends.
"I finally met my match in another iRacer who has experience racing karts."
Q: Do you do any real world racing? Has iRacing been of any benefit?
A: Not really, but I would love to. There's a great rental kart place not too far from me I've been to several times. I always beat all of my friends so I think it's definitely a possibility that iRacing has helped with that. The last time I was there I finally met my match in another iRacer who has experience racing karts.
Q: What is your most memorable iRacing moment?
A: Winning the 2013 Season 3 SRF championship! I had come in a close second place the previous season so I really wanted it the next time around. It will be hard to top that.
Q: What is the iRacing moment you'd love to forget?
A: Luckily I'm pretty good at forgetting those moments since I'm positive there have been several. Most recently, I can remember a Skip Barber race at Road Atlanta when I was pretty sick with a cold. It started to hit me pretty hard and I became pretty delirious during the race. Surprisingly, my lap times were pretty good though and I had a 10 second gap to second place. After crossing the finish line I came to a stop and quit as I was ready to pass out. Later I realized I mistook the white flag for the checkered. So I ended up last place instead of first.
Q: What car/track would you like to see iRacing add to the service?
A: Hopefully some current GT3 cars like the Aston, Audi and Ferrari. I'm really looking forward to COTA.
Q: What's your favorite real world racing series?
A: Formula 1. I haven't really been that into motorsports until after I was involved in iRacing though. In the last year I've seen the first F1 race in Austin and the NASCAR and Indycar races at Texas Motor Speedway. I enjoyed all of them.
Q: Name the title of the most recent book you read.
A: The Dark Tower: The Gunslinger
Q: Name of your favorite movie/TV show?
A: Pulp Fiction and American Horror Story.
Q: How many of your close friends are iRacing members?
A: None.
---
You may also like...
---