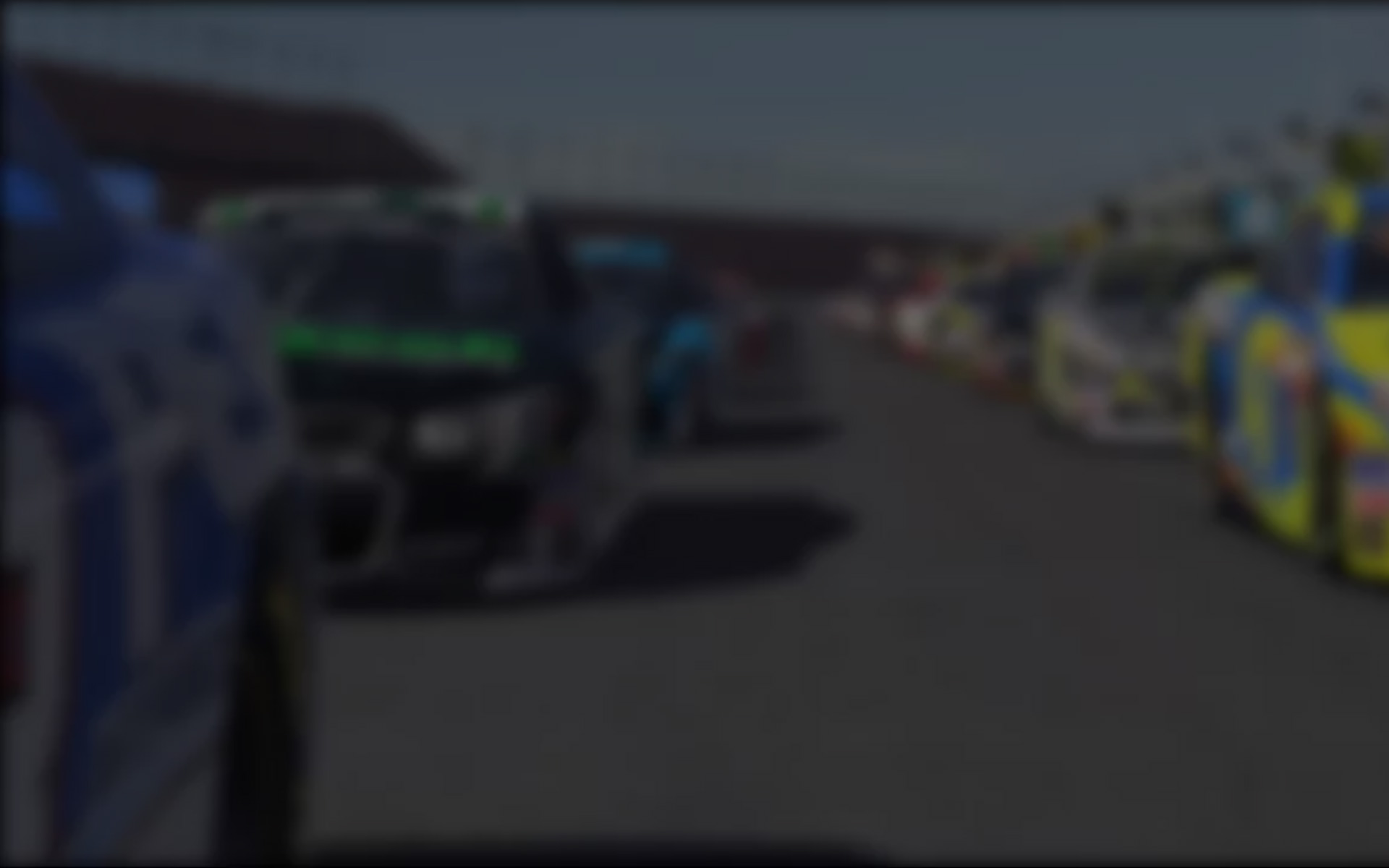 iRacing is not just about the WDC, Pro Series, "aliens" and real world pro drivers preparing for the Indy and Daytona 500s.  It's also about people new to sim-racing who, like everyone from Ray Alfalla to Greger Huttu, have to start iRacing in the rookie cars and series.
Matthew Pilus is one such sim-racer, having joined iRacing last Christmas.  He's spent the last six months learning the ins and outs of sim racing, and while he has some seat time in everything from a Williams-Toyota FW31 to a Sprint Car and Impala Class B, he's logged most of his virtual miles in a Legends Ford and Mazda MX5.  The Texan won the 2012 Season 1C Legends Cup and currently stands atop the Advanced Legends Cup standings, his 47 wins in 84 races staking him to a narrow lead (1070-1013) over Michael Lacewell.
Is Pilus a future NiSWC or iGPCWC contender?  An Indy or Daytona 500 winner?  Maybe, maybe not.  One thing is for sure: he's an iRacer.
Q: How long have you been sim-racing?
A: As of now, I have only been sim-racing for six months. I got iRacing around Christmas time last year and have been hooked every since.
Q: What attracted you to iRacing?
A: As with many on iRacing, I have always wanted to race in real life but the funds have never been there. iRacing is perfect for people like me. The costs are much lower than owning a real race car, yet it gives the same excitement as actually being in a real race car.
Q: What are favorite iRacing cars/tracks?
A: My favorite car would have to be the Legends Ford '34 Coupe. It was the first car I hopped into when I joined iRacing, and I still have not left it. I have run close to 400 races in the Legend and have no plans on stopping there. As for other cars I also enjoy, they include the Mazda MX-5s, Cadillac CST-V, and the Ford Falcon FG01 V8.
Q: What do you like most about iRacing?
A: I enjoy being able to race against drivers who are serious about racing and partaking in officially-sanctioned races. No other sim comes close to iRacing in that extent. Combined with the precisely scanned cars and tracks, nothing can beat iRacing in my opinion.
Q: What would you change about iRacing?
A: The one thing I would change would be how the fast-track system works. It is far too easy right now for a driver to move from Rookie to Class A without really showing where his skill level is. How would I fix that? I don't really know, but the current system is not working to the fullest extent right now.
Q: How many hours a week do you spend on iRacing?
A: Too many, probably 30 hours at least.
Q: Tell us about the paint schemes on your helmet/car(s).
A: Not much to explain really. My helmet and cars are always White/Black/Blue as those are just the three colors I find look the best together and on most cars.
Q: What other sim racing activities (Forza, Gran Turismo, etc.) do you do?
A: iRacing is the first and only sim I use.
Q: What are your favorite video games?
A: I do not really play video games, all I do is iRace.
Q: Do you do any real world racing? Has iRacing been of any benefit?
A: No, but I hope to get into real world racing in the near future. Even though my stats show I race oval more than road, I actually enjoy racing road much more.  But it seems to be tougher to make it into road racing than oval racing.
"Some may say Rookie series titles are meaningless . . . but they obviously have not put the time and effort in to see what it really takes to win one."
Q: What is your most memorable iRacing moment?
A: Without a doubt, my most memorable moment would be capturing the 2012 Season 1C Legends Cup Championship. It came down to a final race between Farid Laggoune and me to capture the title, and I managed to pull it off. Some may say Rookie series titles are meaningless and "easy" to win, but they obviously have not put the time and effort in to see what it really takes to win one.
Q: What is the iRacing moment you'd love to forget?
A: I don't really have one right now, I am sure one will happen in the future though.
Q: What car/track would you like to see iRacing add to the service?
A: I would love to see Circuit of the Americas on iRacing at some point. The variety of series which can race on it from V8 Supercars to Formula 1 make it one of the best tracks in my opinion.
Q: What person, living or dead do you most admire?
A: Anybody who will chase their dream to make it a reality. Bryan Heitkotter would be one person. The way he went from sim-racer to becoming a pro Nissan driver shows that you can go from just racing online, to driving professionally if you are skilled enough.
Q: What's your favorite real world racing series?
A: I watch anything with four wheels, from Grand-Am Road Racing to NASCAR to Formula 1.
Q: Name the title of the most recent book you read?
A: Besides for a school project? I cannot remember
Q: Name of your favorite movie/TV show?
A: I do not watch many movies or TV shows. I watch them occasionally, but I do not have a "favorite." Almost all I watch has to do with racing in some way.
Q: How many of your close friends are iRacing members?
A: None, I wish some had iRacing accounts.
Q: Has competing with iRacers all around the world influenced your opinions/outlook on life/world events? How?
A: It showed me that my dream of driving a real race car someday is not dead like I thought before. It will take a lot of work and money, but I know it can be done.
---
You may also like...
---