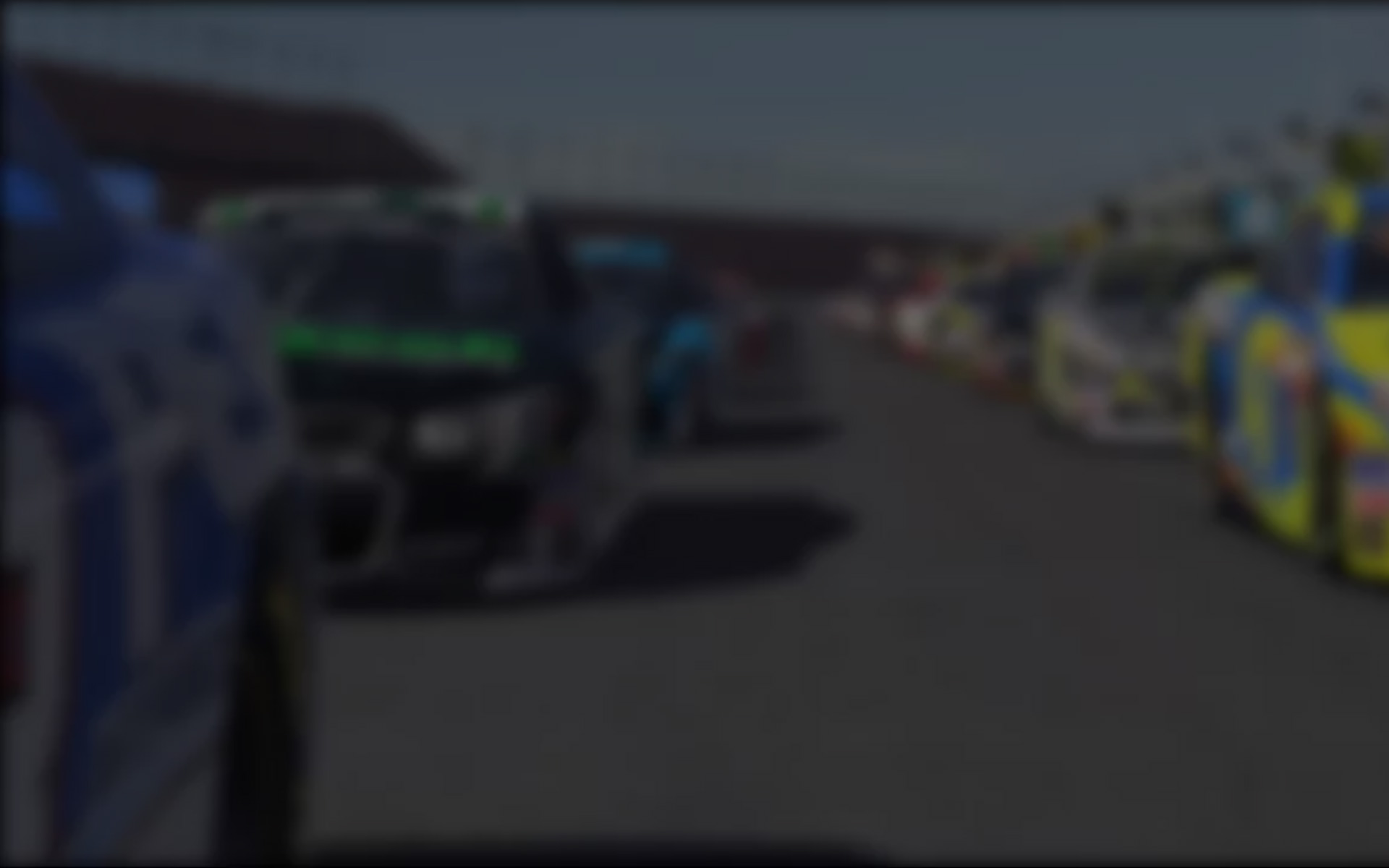 Perhaps Michael Hogg should approach a paper manufacturer to sponsor his iRacing efforts.  After all, a paper company could turn a tidy profit printing the certificates Hogg earns for divisional championships alone.  2012 Season 2 saw him win the Pontiac Solstice class in Division 6 of the iRacing.com Grand Touring Cup (open and fixed setup), the Ford GT class in D6 of the Prototype GT Challenge (fixed setup) and the Corvette class in D6 of the Prototype GT Challenge (both open and setup).  Hogg also finished runner-up in D6 of the Radical Racing Challenge, Pontiac Solstice in D6 of the inRacingNews Challenge ) and Mustang in D6 of the Grand-Am Online Sports Car Series . . . oh and not to forget D6 of the Corvette class in the Prototype GT Challenge (fixed) where he took third place.
If you think 2012 S was an anomaly, think again.  The transplanted Scotsman has more than four dozen series podiums to his credit since joining iRacing in mid-2010 in everything from the Pontiac Solstice to the Ford V8 Supercar and Impala Class A and B.  What's the secret to his success?  No doubt you've heard many tales about how sim-racing prepares aspiring race drivers for the "real" thing.  Well, Hogg is the flipside of the equation.  He raced Legends cars in Scotland – Knockhill to be precise – for a couple of years before wisely concentrating on online racing after moving to Olean, NY.
Wisely you say?  As Hogg says, he raced Legends "up to the point where I needed to be cut out of the wreckage of one. Sticking to crashing sim cars from now on!"
And doing just fine, thank you!
Q:     How long have you been sim racing?

A:    I ran in the Internet Amiga F1GP Championship back in the '90s, but my first real sim-racing was in 2001 when I ran ovals in ESCORS which used NASCAR 4, N2002 and finally N2003. The series had great camaraderie and even developed an in-depth financial system, so it was a shame to see it go in 2008.
Q:    What attracted you to iRacing?
A:    When people had drifted away from racing N2003, iRacing is what most of the sim-racers I knew suggested as the next step. It had a good reputation and some really good looking road racing cars and tracks.
Q:     What are favorite iRacing cars/tracks?
A:    Favorite cars are the Ford GT, Corvette, Cadillac CTS-V and I have a real soft spot for the Solstice as it's as slow and cumbersome as I am — and a lot of fun to throw around. I love the classic tracks like Watkins Glen, Spa, Daytona and Road America.  Mosport is probably the most fun though.
Q:     What do you like most about iRacing?
A:    I'm a huge sports car fan, so I'm enjoying the rise of multi-class racing in iRacing and the addition of cars like the Ford GT, Cadillac CTS-V and McLaren.
Q:     What would you change about iRacing?
A:    I previously would have said it needed more British tracks but that's in the process of being fixed. I'd love to see Knockhill in Scotland make it into the sim someday – it has a brilliant club racing scene so would fit into the Lime Rock and Summit Park style of racing.
Q:     How many hours a week do you spend on iRacing?
A:    More than I should!
Q:     Tell us about the paint schemes on your helmet/car(s).
A:    They change from time to time but for the most part they'll usually either have a blue and white theme to mirror the flag of Scotland or be mostly black. Since I moved here and discovered the Tim Horton's coffee chain that's shown up a couple of times too!
Q:     What other sim racing activities (Forza, Gran Turismo, etc.) do you do?
A:    Not really into console gaming but I'm sure I'll have a look at rFactor2 when it comes out. Does the original Road Rash for the Sega Megadrive/Genesis count?!
Q:     What are your favorite video games?
A:    Fallout 3, the GTA games and looking forward to Planetside 2.
Q:     Do you do any real world racing? Has iRacing been of any benefit?
A:    Before I moved to New York I raced a road course Legend in the Scottish Legends Championship at Knockhill Racing Circuit after winning a scholarship back in 2007 and ran up until 2009. I was pretty slow compared to the big names like Dave Newsham and Jon Higgins, but it was an incredible experience and we got to run on the support bill of the British Touring Car and British GT Championships a couple of times — which was fantastic. This was all before I did iRacing but there are a lot of similarities that would definitely help, especially the potential for really learning track layouts and quirks.
Q:     What is your most memorable iRacing moment?
A:    I'm happy to say there have been several great moments, mostly they involve race-long battles with someone of a similar speed to myself with lots of respect and space given between us.
Q:     What is the iRacing moment you'd love to forget?
A:    Thus far I've not had any really bad experiences, thankfully. Had one or two unfortunate moments with multi-class racing when there's been a lack of understanding between drivers on track in different classes of car with regards to lapping and patience in doing it!
Q:     What car/track would you like to see iRacing add to the service?
A:    A car that matches up with the Riley in the Grand-Am series a little better than the current Mustang. I have a soft spot for the GT class Camaro that currently runs in real life.
Q:     What person, living or dead do you most admire?
A:    In racing it's got to be my countryman Jackie Stewart – he achieved so much in his short time racing, gave Scotland something to cheer for in 90's F1 when he was behind Stewart GP, pioneered so much motorsport safety initiatives at a time when doing so made you a "coward" and he's an all round nice guy. In "real-life" it's my wonderful wife Danielle – she's working her way up the nursing ladder and has such a big heart for those in need.
Q:     What's your favorite real world racing series?
A:    Multi-class sportscars like Grand-Am, ALMS, World Challenge and Blancpain; long time fan of the BTCC too.
Q:     Name the title of the most recent book you read.
A:    Red Dwarf – Infinity Welcomes Careful Drivers
Q:     Name of your favorite movie/TV show?
A:    Movie is Alien; TV show is a toss up between Dexter and The Walking Dead.
Q:     How many of your close friends are iRacing members?
A:    A lot of people I raced N2003 with have ended up here too.
Q:     Has competing with iRacers all around the world influenced your opinions/outlook on life/world events? How?
A:    It's great that no matter where anyone on iRacing is from, we share the love of racing.
---
You may also like...
---