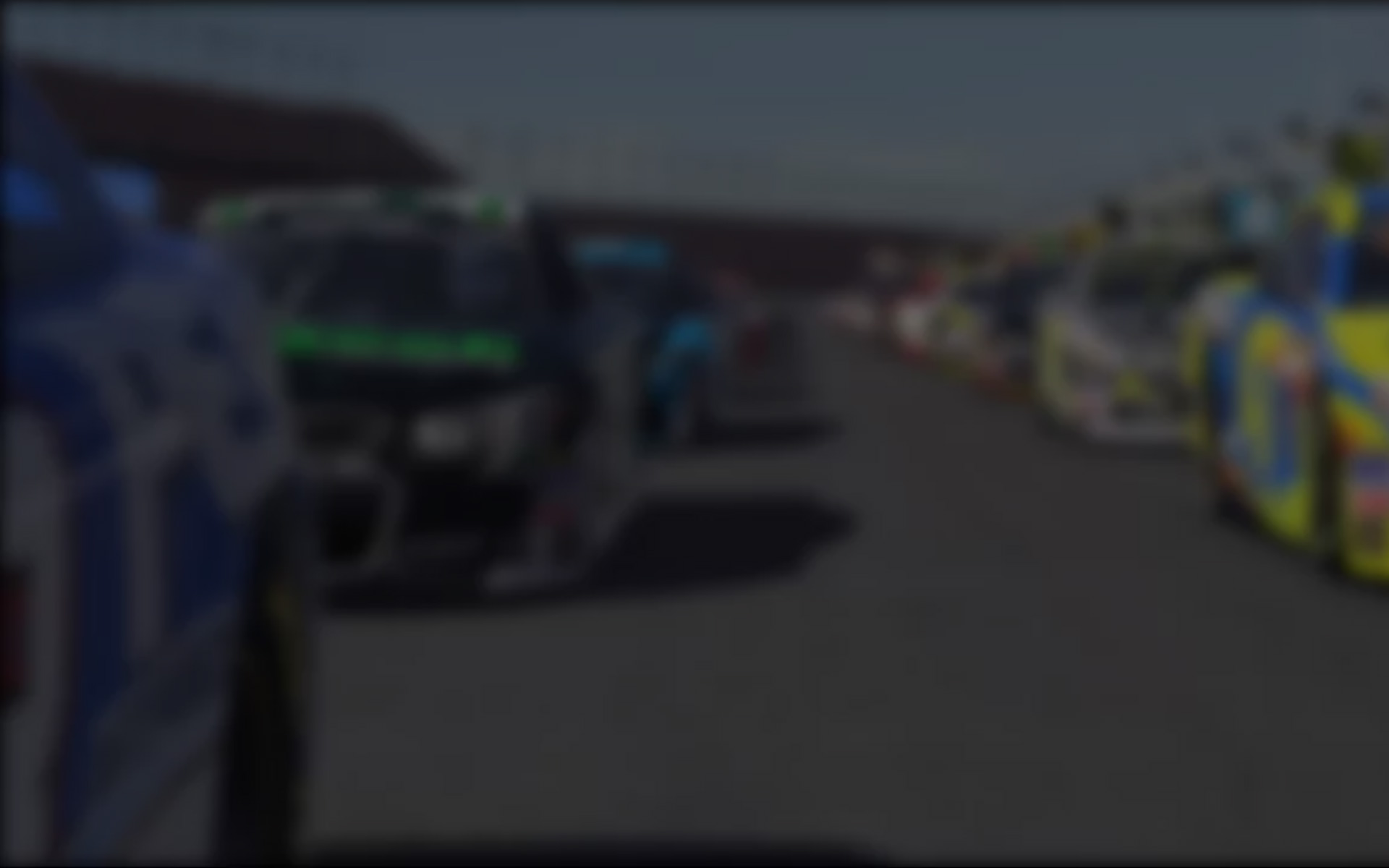 One of the new features we'll be including in inRacingNews V2 are brief profiles on your fellow iRacers, some of whose names will be familiar to you, others a little less so.  Chosen (almost) entirely at random, we'll lead off with a quick introduction to Michael Keeton.  Not the star of Batman (who spells his name Keaton), our Michael Keeton lives in Alabama not far from Talladega Superspeedway and is relatively new to sim racing.  Michael got his iRacing career off to a great start by winning his split in the 2010 World Tour of iRacing finale, the iRacing Late Model 300 at South Boston Speedway . . . a memorable event, as you'll see.
Q:    How long have you been sim racing?
A:    Since November 2010.
Q:    What attracted you to iRacing?
A:    The presentation/replays from the DWC races. Real savvy driving.  I signed up for iRacing moments later.
Q:    What are your favorite iRacing cars and tracks?
A:    I like the competitiveness that each track creates, but Talladega is my home track and the racing is always close.  Door-to-door, bumper-to- bumper and it puts every skill level to the test; just stay in that draft.
Q:    What do you like most about iRacing?
A:    The connection with other racing fans. In particular the guys I first hooked-up with from Florida: Greggory Miles and J. Paul Jones. Taught me everything I know and 250+ races still learning. Thanks guys!
Q:    Anything you'd change about iRacing?
A:    I would change the Carburetor Cup to official races.
Q:    How much time do you spend iRacing in a given week?
A:     If I actually said my fiancé would kill me…haha I almost need to get paid part time by these guys I race so much. My first 12 days I entered 85 official races.
Q:    Tell us about the paint schemes on your car and helmet?
A:    My paint scheme can be uploaded @ www.tradingpaints.com.  Those guys do an excellent job adding more exposure of different car schemes and custom schemes.
Q:    What other sim racing do you do?
A:    I have iRacing, why do I need another racing game?
Q:    What are your favorite video games?  Other hobbies?
A:    In case my wonderful bride-to-be, Amber reads this: I devote my time to you but……iRacing is right on your bumper. Love ya babe!
Q:    What's your most memorable iRacing experience?
A:    Winning the Late Model Tour 300. What an achievement,right? I mean just finishing it you needed all kinds of luck and I won it. Talking with Doug Heveron (Retired WC Driver, The Famous Richard Petty caution, haha) in team-speak on a regular basis and running some Dega races with him has been a great experience.  I have also run several Legend races with Scott Speed and it's just neat to be able to communicate with real pros. Although Mr. Speed isn't quick to hand out advice on how he slings that hot rod around the corners at 75mph at Lanier, here is the open question for him now: C'mon Scott, how ya do it? However Mr. Heveron has shared his secret with me: "Find a hole and go for it."
---
You may also like...
---