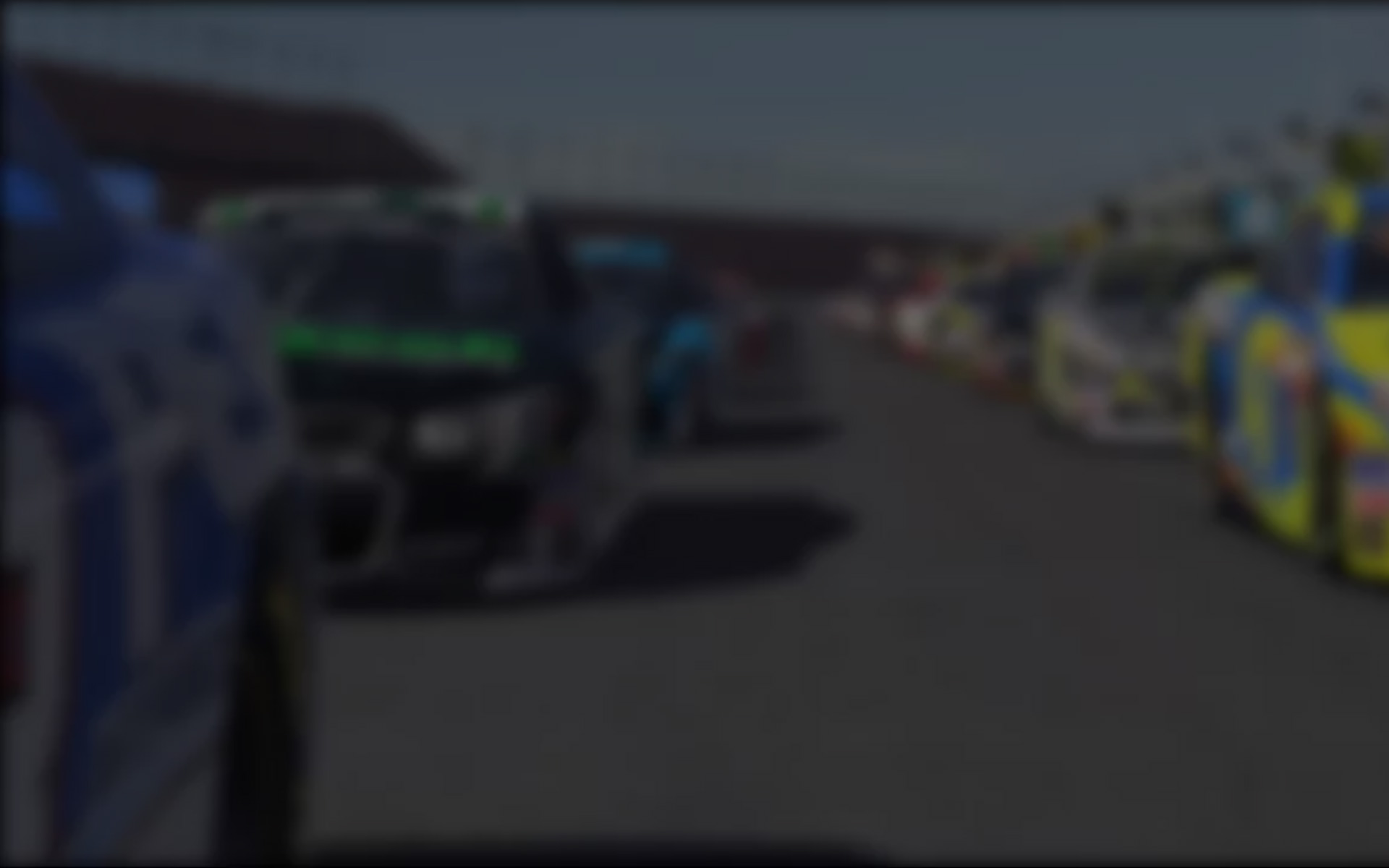 Funny what a difference a season can make.  2012 Season 3 saw Mirko Salati best Julian Rodriguez Moreno and Diego Comuni to take the iRacing.com Mustang Challenge on the strength of eight wins and 20 top fives from 22 starts.   Midway through Season 4, with just one start to his name, Salati occupies 318th place in the Pony Car series, some 725 points adrift of leader Dariusz Bielanski.  What's up with that?
Well the arrival of the "most admired" person in Salati's life – his daughter, who was born in November – may have a little to do with his fall down the Mustang Challenge pecking order.  The resident of Reggio Emilia, Italy readily admits to a significant "downsizing" in the amount of time he spends sim-racing these days.  Then again, it's not as if this new father's sim is completely buried under a mountain of diapers.  He's wheeled his TeamGT Corvette C6.R to a quite respectable P31 in the GT Challenge.  And while it's unlikely he'll close the 640 point gap to series leader Kay Kaschube, don't be surprised if Salati returns to championship form in the next season or two . . . and if another Salati starts showing-up in the win columns of iRacing in future seasons!
Q:     How long have you been sim racing?
A:    About twelve years, when I bought a PlayStation and GranTurismo.
Q:     What attracted you to iRacing?
A:    In the beginning I found very attractive the iRating/Safety Rating system. I appreciated a lot that the simulator punished improper conduct on the track. This gave me the idea of the iRacing's quality users.
Q:     What are favorite iRacing cars/tracks?
A:    My favourites cars are the GT, but to be honest I enjoy with all of them. Favourite tracks are Road America, Mosport and Spa.
Q:     What do you like most about iRacing?
A:    I believe that iRacing has some strong points. For sure the uniqueness of the on-line racing, offering the possibility of racing any time compatibly with family/job commitments. Also the laser-scanned circuits, that let you know you are driving on serious reproduction of original tracks, and obviously the very high level of the simulation engine, giving the most near to reality experience. Regarding NTM I believe that is right way to proceed, but also that is still a long way to go.
Q:     What would you change about iRacing?
A:    Would be amazing having random variable weather conditions. For example start a dry race and the last 10 laps with heavy rain!
Q:     How many hours a week do you spend on iRacing?
A:    It depends, during Season 3 2012 with the Mustang about 20 hours.  The average is between 10 and 15 weekly hours
Q:    Tell us about the paint schemes on your helmet/car(s).
A:    My cars are painted with TeamGT colours. TeamGT is an Italian community of sim-racers where I'm official driver.
Q:     What other sim racing activities (Forza, GranTurismo, etc.) do you do?
A:    None
Q:     What are your favorite video games?
A:    Battlefield 3 and Uncharted series.
Q:     Do you do any real world racing? Has iRacing been of any benefit?
A:    I don't race with real cars.
"Some weeks I wasn't the faster driver on the track, but I believe that my strong point is the consistency."
Q:     What is your most memorable iRacing moment?
A:    It was the victory overall and of my Division of the Season 3 2012 in the Mustang Challenge. To be honest I have to say that some weeks I wasn't the faster driver on the track, but I believe that my strong point is the consistency. I had good results week after week with rather high average point score.
Q:     What is the iRacing moment you'd love to forget?
A:    Only races gone awry. But this is part of the game…
Q:     What car/track would you like to see iRacing add to the service?
A:    I would love having European GT and why not tracks like Mugello and Monza…
Q:     What person, living or dead do you most admire?
A:    My daughter. She was born a few days ago.
Q:     What's your favorite real world racing series?
A:    Today my favourite driver is Alonso. He's doing a great championship.
Q:     Name the title of the most recent book you read.
A:    Io sono Dio (Giorgio Faletti)
Q:     Name of your favorite movie/TV show?
A:    My favourite TV series are Lost and Prison Break and the movie is the Matrix trilogy
Q:     How many of your close friends are iRacing members?
A:    Many TeamGT drivers are close friend and iRacing users. We are together since many years  and despite we come from all around Italy we always find opportunities to organize a meeting in order to spend one or two days together.
Q:     Has competing with iRacers all around the world influenced your opinions/outlook on life/world events? How?
A:    I would say no.
---
You may also like...
---