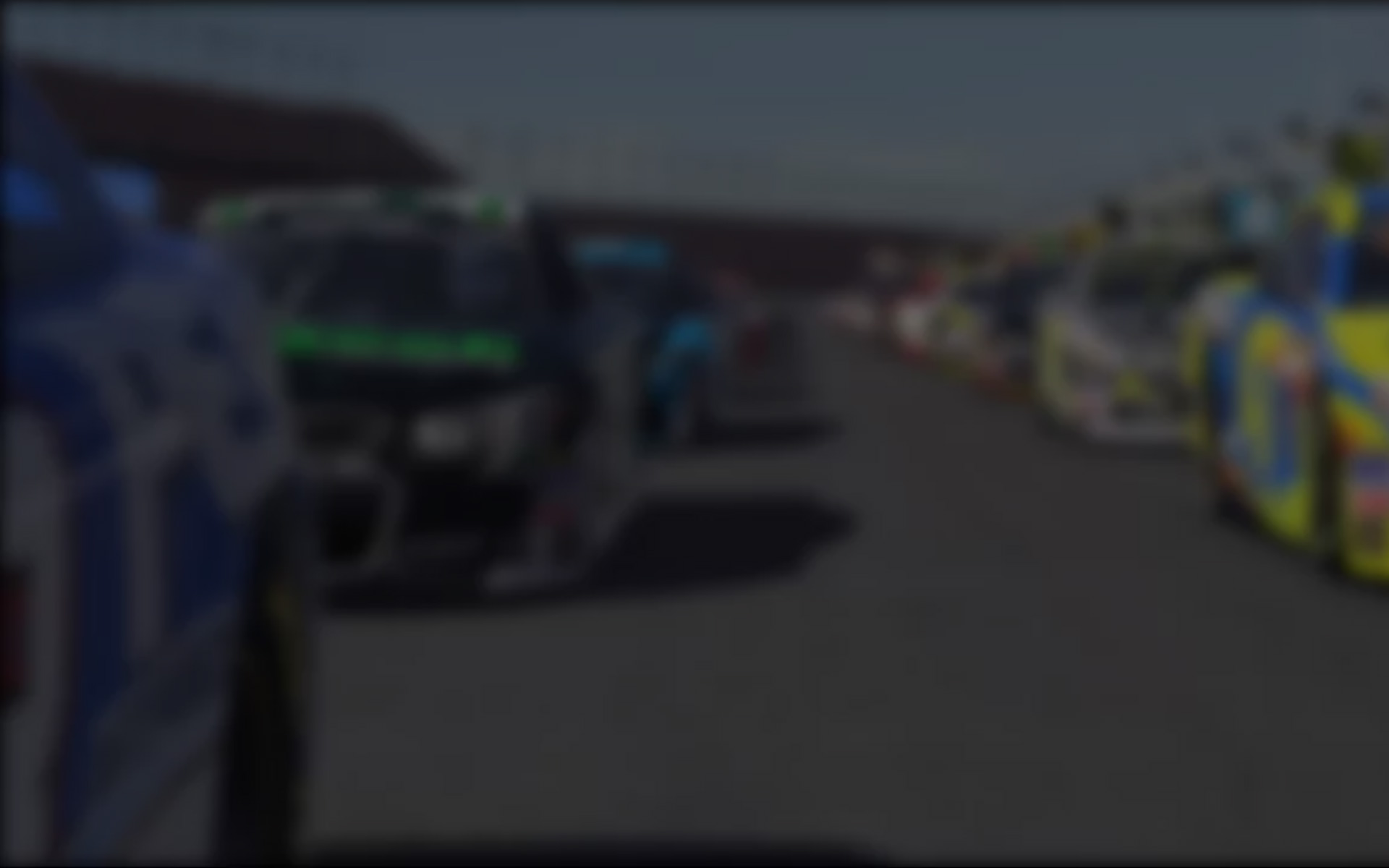 Olli Pahkala is not one to waste time.  Since joining joining the iRacing service late last summer, his has been a fast and steady rise through the ranks to the upper echelon of online road racing.  After spending the last weeks of 2012 S2 and most of S3 racing (relatively) low-powered cars, he found himself behind the wheel of a virtual Williams-Toyota FW31 in S4 and promptly won eight races in the iRacing.com Grand Prix Series.  Not content with than, the Finn reloaded for 2013 S1 and dusted all comers, roaring to 15 wins and 26 tops fives in 38 starts, outdistancing Yuho Abe and Rocco Barone for the title.  In addition, he teamed with Greger Huttu, Jukka Savolainen & Co to bring Club Finland its first World Cup of iRacing title in January.
Trouble is, Pahkala must bide his time now, waiting through Seasons 2 and 3 before tackling the 2013 iRacing.com Road Pro Series in his quest to qualify for the next round of the iRacing.com World Championship Grand Prix Series.  Given his admittedly brief track record, would anyone be surprised if he wastes no time in punching his ticket to the 2014 iWCGPS?  Heck, would anyone be surprised if Pahkala qualifies his way into an iWCGPS race or two this year?
I thought so.
Q:     How long have you been sim-racing?
A:    I've driven quite a few simulators trough my whole life, but I bought my first wheel and started racing for real in summer 2012. I started with Richard Burns Rally, but I didn't really like rally so much. I felt like I needed good old fashioned road racing!
Q:     What attracted you to iRacing?
A:    My friend showed me few YouTube videos about Trellet.net and DWC races last fall. I got so excited straight away so joined iRacing in the very same day!
Q:     What are favorite iRacing cars/tracks?
A:    FW31 is obviously my favorite car, no doubt about that one! But there's no clear favorite track for me. I like every track where we can get good battles and races!
Q:     What do you like most about iRacing?
A:    It is definitely the good league system and level of competition. Here are so many veery good drivers to race against, so the level of competition is hard. When you really have to work for the win and do everything right to get to the podium, that's real racing. And that's when I enjoy this sim the most.
Q:     What would you change about iRacing?
A:    I'm a newbie in sim racing, so I really don't know what to change! As a sim, I don't really care what draft or tire model there is and how good is it. It's same for everyone and races are still the same, what's the main thing.
Q:     How many hours a week do you spend on iRacing?
A:    Depends on the week, but usually it's from five to twenty hours. Train hard, go pro 😉
Q:     Tell us about the paint schemes on your helmet/car(s).
A:    I don't have any major helmet paint, I just painted one helmet when I started iRacing and kept it like that.
But the FW31. Well, the first 10-4 Engineering paint I did for the lulz. I heard from my friends that there is Trading Paints and you could paint your own skin, so I lulzed and added some lamas and stuff to our car so it would look funny!
The second paint we have in FW31, was a bit more artistic for me. I'm not good in painting, but I wanted to do a bit more professional paint to our team. So we went with basic black, orange and white, and added some brands to our sponsor. In the front of our car is Elonen's strawberry. That I added because two of my uncles are growing and selling strawberries back here in Rovaniemi. I've lived almost my entire life around that place, so I thought that it was a good idea to advertise our family's beloved place and uncles!
Q:     What other sim racing activities (Forza, Gran Turismo, rFactor, etc.) do you do?
A:    I recently tried rF1 and FSR. It has quite a good league system also, so we will see how much I have time to concentrate to it.
My main objectives are still in the fall with Pro-series, trying to Q in WCS races during the summer and help my team mates in iGPS!
Q:     What are your favorite video games?
A:    iRacing!
Q:     Do you do any real world racing? Has iRacing been of any benefit?
A:    When I was younger, I drove karting for ten years. I had six years break from it, and now I started it again in fossile-series with my two cousins. Don't really know yet if this sim-racing helped; we will see it in this summer!
Q:     What is your most memorable iRacing moment?
A:    There are many moments that are in the same line. All the wins in iGPS in 2013 Season 1, the feeling about winning the series, getting Pro-license, and the best of it, all my friends cheering for me! The support and cheering I've had and hopefully will have in the future from team mates, Club Finland members and other guys are the best thing and the best moments what I've had with this sim. Gives me a great feeling!
Also driving in World Cup finals, and delivering good points for Club Finland was great, and after we won the World Cup, the feeling was aaamazing!!
"I've found the way to satisfy my fire in racing, what I've been looking for the last six years!"
Q:     What is the iRacing moment you'd love to forget?
A:    There are no moments I'd like to forget in any racing. The most painful moments are those, when I've made mistake of my own, and spoiled other fellow racers race with it. But the mistakes are things where I learn, so those kind of things wouldn't happen again.
Q:     What car/track would you like to see iRacing add to the service?
A:    I would love to see every track in the real F1 series. It would give an amazing boost for the whole sim. And also new F1-car with KERS and DRS, so it would be as near as it could be with the real F1 series!
Q:     What person, living or dead do you most admire?
A:    My grandfather.
Q:     What's your favorite real world racing series?
A:    F1!
Q:     Name the title of the most recent book you read.
A:    Mika Häkkinen, Formulas' Natural Talent by Christopher Hilton
Q:     Name of your favorite movie/TV show?
A:    Game of Thrones
Q:     How many of your close friends are iRacing members?
A:    My brother Atte, but nowadays I have lots of very  good friends that I've got to know from iRacingi!
Q:     Has competing with iRacers all around the world influenced your opinions/outlook on life/world events? How?
A:    That is a good question! I think I'm still the same person I've been before starting iRacing. But I've found the way to satisfy my fire in racing, what I've been looking for the last six years!
---
You may also like...
---