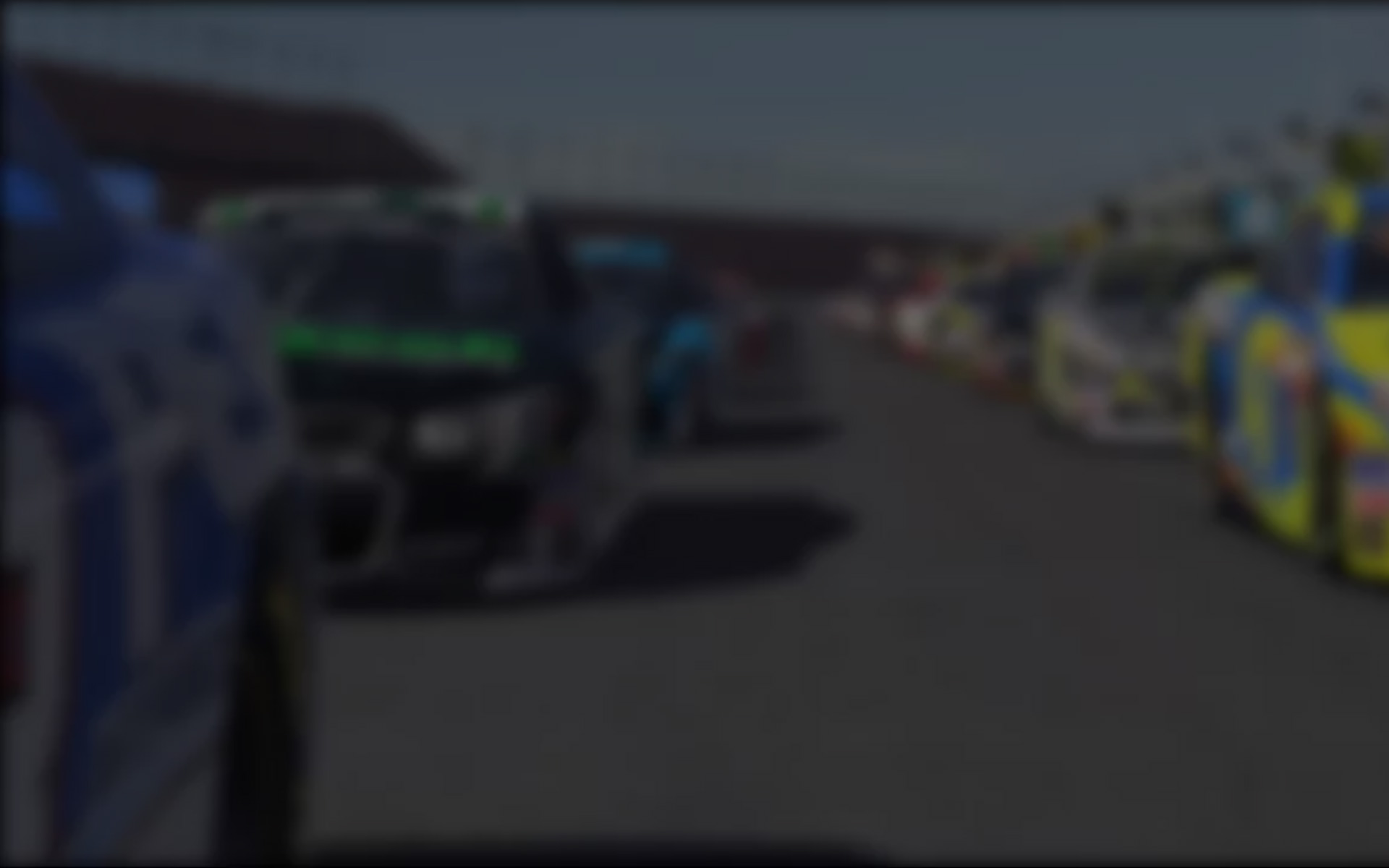 Paulo Valente is not perfect.  In 48 starts at the wheel of his virtual Mustang FR500S in 2012 Season 1 he only earned 47 top five finishes . . .   That glaring exception aside, the resident of Aveiro, Portugal was plenty good enough to take a pair of titles last season, namely the Mustang Class in the iRacing.com GRAND-AM Sports Car Series (where he won a dozen times and finished all of his 15 starts in the top five) to edge Matthew Davis and Division One of the iRacing.com Mustang Challenge where a must-win victory in the final round of the season at Spa enabled him to come out on top of Mikey Grems.
A sim-racer who definitely prefers a roof over his head and his wheels encased by fenders, Valente is already off to a good start with iRacing's latest virtual rocket of a sedan, having piloted his brand-spanking-new Cadillac to a win at Okayama on Tuesday in the 24 Heures Du Fun.  Is it too soon to pick Valente as a favorite to take the inaugural Cadillac Challenge?  Perhaps.  But one thing is for sure:  win, lose or disconnect, Valente is a sure-fire winner every time he cozzies-up with his daughter Gabriela to watch their favorite television shows.
Q: How long have you been sim-racing?
A: Since Sega OutRun happered in the arcade machines
Q: What attracted you to iRacing?
A: The laser-scanned cars/tracks, the scoring system, races to suit all tastes and all the time…
Q: What are favorite iRacing cars/tracks?
A: I really enjoy the Ford Mustang and the GT cars; I'm not a big fan of formula cars.  VIR, Daytona (road) at night is beautiful; Zandvoort is also fun, Road America and the list goes on…
Q: What do you like most about iRacing?
A: The driving feedback is the closest to reality that I ever tried!  Being able to race with the best and try to improve my lap times!
Q: What would you change about iRacing?
A: I think the management should give some more info about the progress and participate more in the forums!
Q: How many hours a week do you spend on iRacing?
A: More than I should lol
Q: Tell us about the paint schemes on your helmet/car(s).
A:My helmet is a Kevin Schwantz replica, my favorite rider from the 500cc championship era!
Q: What other sim racing activities (Forza, Gran Turismo, rFractor, etc.) do you do?
A: I used to do some league races in rFactor, but now I only race in iRacing!
Q: What are your favorite video games?
A: iRacing, Battlefield 3, Company of Heroes, il-2 Sturmovik 1946
Q: What is your most memorable iRacing moment?
A: Winning the 2012 S1 Division 1  Mustang Challenge in the last race of the season against Mikey Rems! Had to win that race against Mikey and i DID!
Q: What is the iRacing moment you'd love to forget?
A: I think I don't have any!
"Instead of going fast on public roads, I could be going fast in cars that I most likely will never drive, on tracks that I've always dreamed about . . . without the risk of hurting myself or hurting others!"
Q: What car/track would you like to see iRacing add to the service?
A: Some Group A Touring Car like the E30 BMW M3 Evo III or the Mercedes 190 E Evo II would be nice! A.I.A (aka Portimão) SHOULD be in the iRacing track list! Lots of elevation changes, fast corners…
Q: What person, living or dead do you most admire?
A: Ayrton Senna.
Q: What's your favorite real world racing series?
A: MotoGP.
Q: Name the title of the most recent book you read.
A: The iRacing Sporting Code lolol.
Q: Name of your favorite movie/TV show? show?
A:  Don't have any favorites, but I'm starting to like Jarmies and Bob the Builder because my one year old baby girl LOVES to watch these!  Have to see them over and over and over…
Q: How many of your close friends are iRacing members?
A: I consider all my ABRacing Teammates as friends, but I think I made a few more iRacing.
Q: Has competing with iRacers all around the world influenced your opinions/outlook on life/world events? How?
A: Hummm… I think that over the years I've learned that instead of going fast in the public roads, I could be going fast in cars that I most likely will never drive, on tracks that I've always dreamed about, using sim-racing games like iRacing, without the risk of hurting myself or hurting others!
---
You may also like...
---