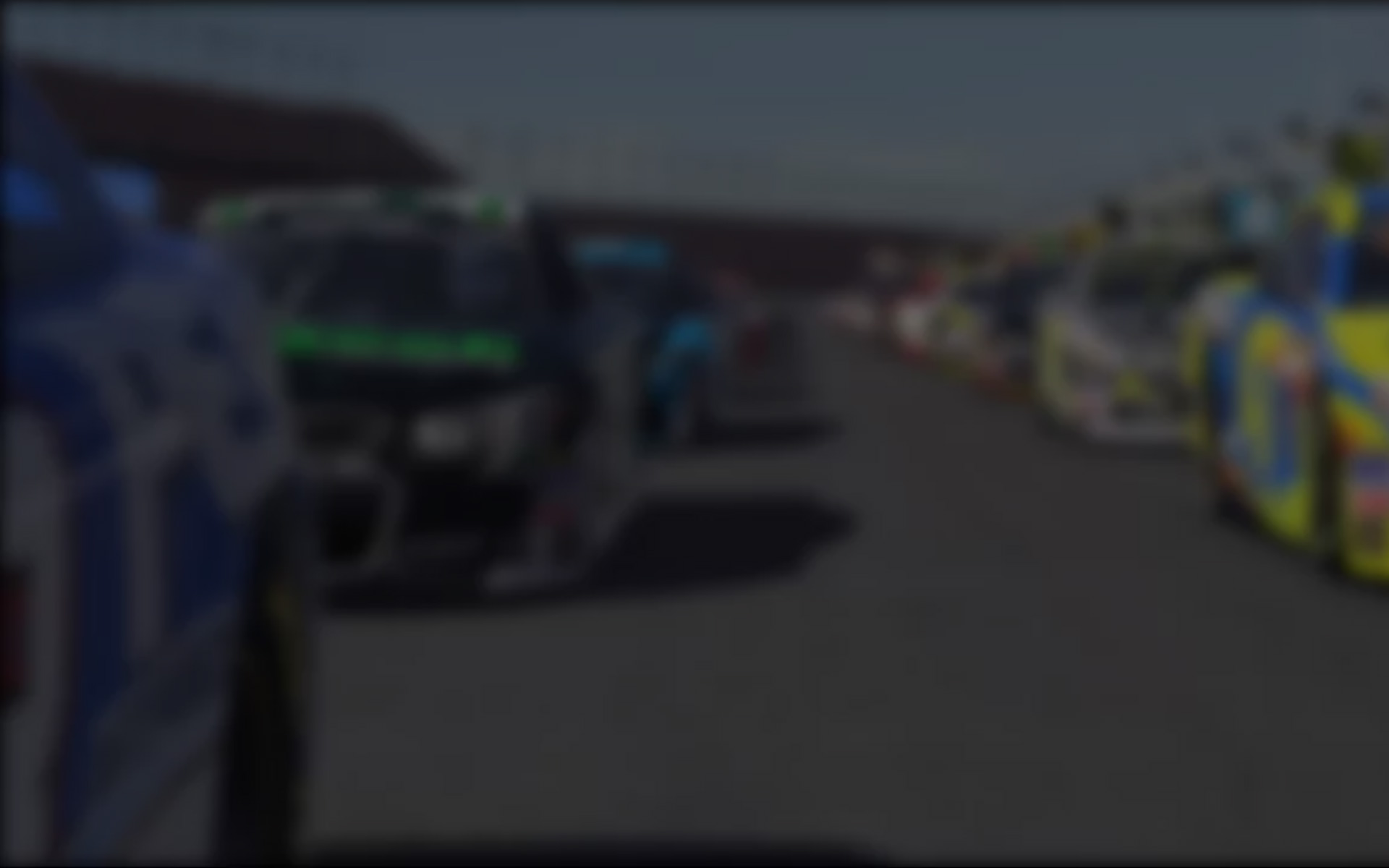 If PJ Stergios's name sounds familiar, there are plenty of reasons.  First, PJ features regularly on inRacingNews' accounts of a number of series from NASCAR Class A, Radicals, Silver Crown  (where he won the 2009 Season 3 title) Sprint Cars (he is P5 in Division One as of this writing) to IndyCar (where he currently ranks P2 in the IZOD IndyCar Premier Series oval and P14 on the Premier road series).  The fact that his brother Jake (a finalist in last year's Intel® World Series and currently P11 in NASCAR Class A) also figures prominently in iRacing lore helps on the name recognition front as well.
Then again, if you've spent time around the short tracks of the Northeast, you might have seen the Candia, NH resident racing Quarter and Ford Focus midgets as a youngster or, more recently, Super Modifieds at Lee Speedway.   As you'll see, PJ's sim racing career is even more diverse . . .
Q:     How long have you been sim racing?
About seven years now since the NR03 days.
Q:     What attracted you to iRacing?
A:     I've been into the Papyrus sims for a while and know how good they are compared to others. Knowing that the same guys were developing iRacing is the main reason I came over here.
Q:     What are favorite iRacing cars/tracks?
A:     For road I enjoy the Radical SR8 the most with Barber Motorsports Park being my favorite track because it's so technical. On ovals I'm mostly a short track guy so the Sprint Car is my favorite car with Lanier being my favorite track.
Q:     What do you like most about iRacing?
A:     The competition level here at iRacing is like no other sim I've ever driven. You really have to be on top of your game to compete here especially at the top levels.
Q:     What would you change about iRacing?
A:     If I'm allowed to say this: One thing that irks me the most at iRacing is how certain teams are more immune from the consequences of their on track actions than other teams. I wish someone would step in and level this out some because it can really suck the fun out of racing with those drivers when they know they can get away with anything on the track.
Also, expanding the World Tour events and trying to make them even more special with broadcast top splits, much like this year's Daytona 500, would be really cool. I was disappointed when this year's World Tour schedule was released since some of last year's races like the Road America 200 were a blast.
Q:      How many hours a week do you spend on iRacing?
A:     Too many.
Q:     Tell us about the paint schemes on your helmet/car(s)
A:     I use black, white, and green on most of my cars simply because I think it looks cool even though they say green is bad luck in racing!
Q:     What other sim racing activities (Forza, Gran Tourismo, etc.) do you do?
A:     I got into Gran Turismo 5 some, but came right back to iRacing.
Q:     What are your favorite video games?
A:     I used to be into the Battlefield games back in high school, but don't have the time for it any more. Other than iRacing there isn't much else I do for gaming.
Q:     What is your most memorable iRacing moment?
A:     At the time it was finishing second to Thomas Lewandowski in a Martinsville race during the 2009 Pro Series after leading a few laps. I think it showed that I had what it took to compete at that level even while making my own setups.
"Before iRacing I would never interact with people from around the world like I do now. "
Q:     What is the iRacing moment you'd love to forget?
A:     My one and only DWC start thus far at Pocono. I had a glitched pit stall that caused me to lose all sorts of track position on every pit stop, after which I got caught up in the big wreck and had several people yelling at me after the race. Definitely not one of my finer moments in iRacing.
Q:     What car/track would you like to see iRacing add to the service?
A:     Being an open wheel short track guy myself, I'd love to see a USAC midget become a part of iRacing at some point. Those cars at the soon-to-be-released ORP track would be far too much fun.
Q:     What person, living or dead, do you most admire? Why?
A:     My dad as he always taught me to work hard and to never give up. He also gave me the opportunity to race for several years in real life which is something most don't get to do, and I was very lucky to be able to do so.
Q:     What's your favorite real world racing series?
A:     ISMA Supermodifieds as I have been watching them since I was a kid. Nothing like the sound at the start of a Supermodified feature, and the smell of methanol burning.
Q:     Name the title of the most recent book you read.
A:     Tune to Win by Carroll Smith.
Q:     Name of your favorite movie/TV show?
A:     I don't watch much TV outside of sports, but you can never go wrong with BBC's Top Gear and Jeremy Clarkson.
Q:     How many of your close friends are iRacing members?
A:     Quite a few, and I've been lucky enough to meet a lot of them in the real world too whether it be at real world racing events, or iRacing events such as the Intel GP series in NYC or at iRacing's open house. It's always cool to meet someone in person after racing with them for years online.
Q:     Has competing with iRacers all around the world influenced your opinions/outlook on life/world events? How?
A:     I think the international aspect of iRacing is something that a lot of us take for granted. Before iRacing I would never interact with people from around the world like I do now. I've learned a lot about the different cultures around the world from Australia to Finland, and being able to share the common interest of motorsports with iRacers from those areas is really cool.
---
You may also like...
---