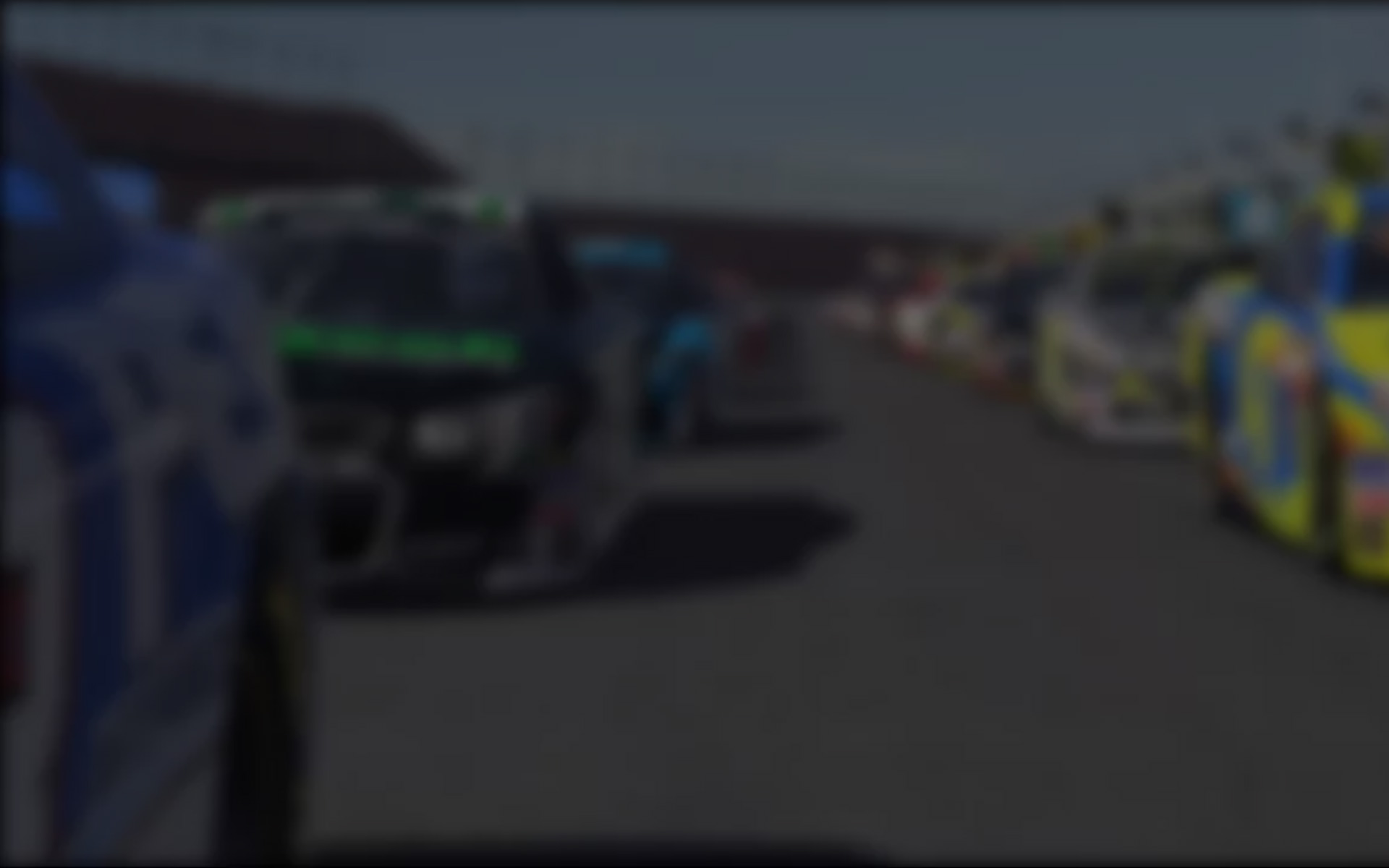 You might say Rens Broekman is something of a Stranger in a Strange Land.  Most Mondays finds him competing in iRacing.com's V8 Supercar Series.  In and of itself that hardly qualilfies Broekman as a stranger.  But when you consider that he lives in The Netherlands and that virtually everyone he's competing against in his nFinity eSports Ford Falcon hails from Australia or New Zealand, Broekman definitely qualifies as a bit of an outsider; make that a "fast" outsider.  After nabbing second place in the 2011 Season 2 racing standings, Broekman grabbed the Season 3 Time Trial championship and finished third in the racing standings – the only iRacer from outside the Antipodes to finish in the top 15.
Season 4 again finds Broekman once again going head-to-head with V8 rivals likes Madison Down, Mitchell McLeod and Scott U'Ren even as he holds down third spot in Corvettes in the early going of the Prototype and GT Championship.  Ford Falcon V8?  Corvette C6.R?  Clearly this Dutchman has an affinity to big, fast cars.  And when it comes to iRacers, that's not so strange after all . . .
Q:    How long have you been sim racing?
A:    From the mid 90's until 2003 , and from 2007 until now.
Q:    What attracted you to iRacing?
A:    I read an article about iRacing, what it was etc, but what really got me to sign up was a free month offer, with Silverstone and the Radical; so I could actually drive it for a couple of weeks before I decided if this was what I was looking for.  I was so impressed by the realism of the tracks and cars, compared with other sims, and the racing with "safety" rating, that I signed up for a year within a couple of days.
Q:    What are favorite iRacing cars/tracks?
A:     Car: V8 Supercar, but most cars are fun.  Track: Spa-Francorchamps
Q:    What do you like most about iRacing?
A:    The competition, especially in the "MondayNight V8's"
Q:    What would you change about iRacing?
A:    For some series I'd like to see the race/qualifying formats mixed up a bit, for example no qualifying servers at all but a pre-race 10 or 15 min  qualy, instead of a warmup, with that time only counting for that particular race. That would mix the fields up a bit and create some better racing.
Also some of the tracks that are already on iRacing have some great layouts; would be nice to too see more of them being used.
I was so impressed by the realism of the (iRacing) tracks and cars . . . that I signed up for a year within a couple of days.
Q:    How many hours a week do you spend on iRacing?
A:    Depends on the week but usually a couple of practice sessions during the week, and I always try to do the Monday night V8 Supercars.
Q:    Tell us about the paint schemes on your helmet/car(s) . . .
A:    All my cars are in the Nfinity Esports colours, my helmet is bright orange.
Q:    What other sim racing activities (Forza, Gran Tourismo, etc.) do you do?
A:    Some Richard Burns Rally once in a while.
Q:    What is your most memorable iRacing moment?
A:    Securing second place in the V8 Supercars series championship with a win at Silverstone.
Q:    What is the iRacing moment you'd love to forget?
A:    Retiring at iRacing Petit Le Mans; couldn't avoid a spinning car early on in the race.
Q:    What car/track would you like to see iRacing add to the service?
A:    Car: Any BMW touring or GT car, Porsche GT3 Cup car
Track: Nurburgring, Bathurst, Dijon-Prenois; more European and Australian tracks in general.
Q:    What person, living or dead, do you most admire? Why?
A:    Michael Schumacher, amazing driving ability, on the limit all the time.
Q:    What's your favourite real world racing series?
A:    Formula 1, V8 Supercars, DTM, Le Mans Series; I follow lots of racing series.
Q:    Name the title of the most recent book you read.
A:    de Aanslag Harry Mulisch, although that has been a while.
Q:    Name of your favorite movie/TV show?
A:    Movie: A Bronx Tale
TV show: Top Gear (the original UK one!)
Q:    How many of your close friends are iRacing members?
A:    Two.
Q:    Has competing with iRacers all around the world influenced your opinions/outlook on life/world events? How?
A:    No, not really, but it is nice to meet people from all around the world.
---
You may also like...
---