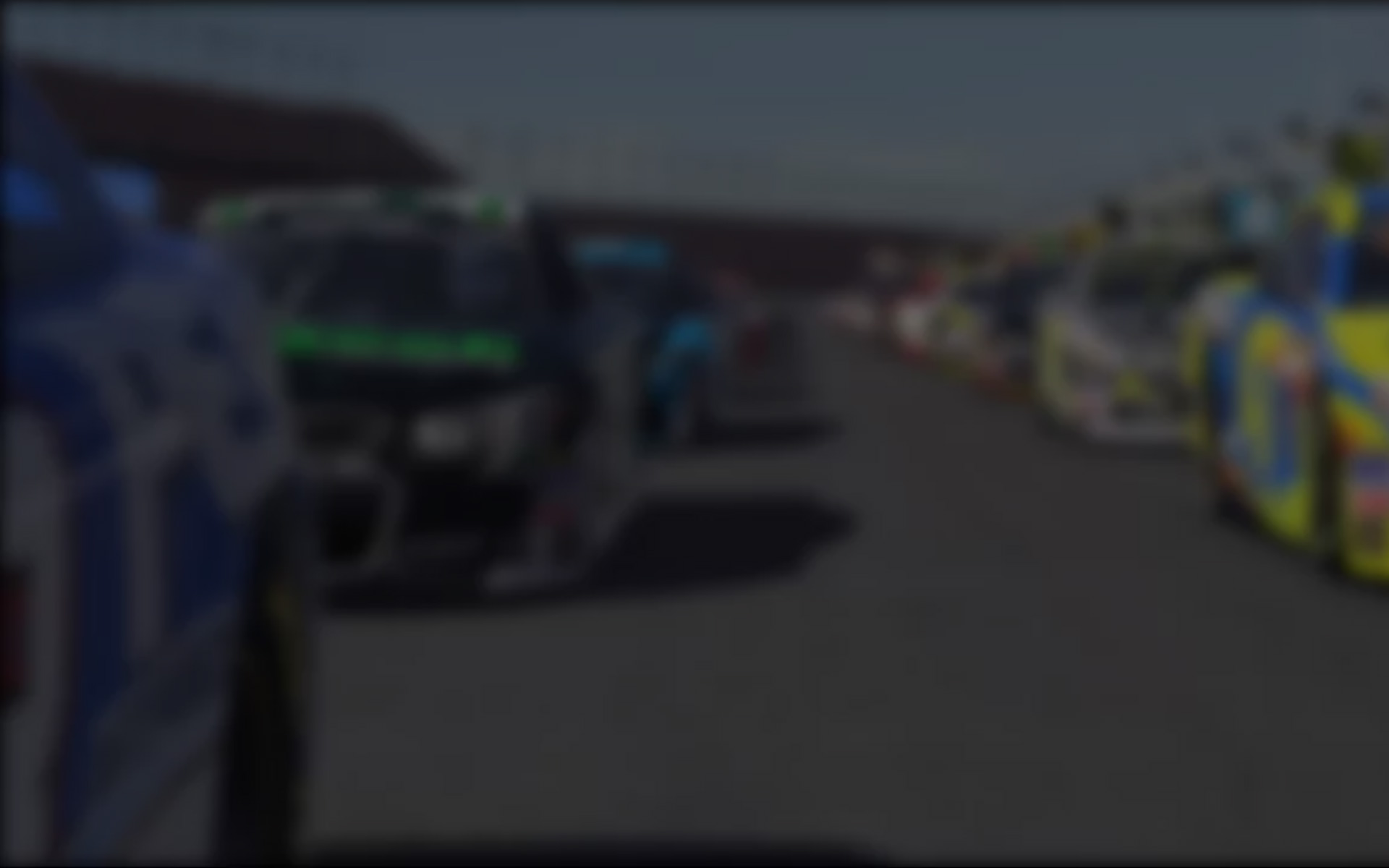 Steve Burnett is one of those good guys in the NASCAR iRacing.com Late Model Series. Not necessarily the fastest driver on track or even the most experienced, Steve always manages to make his presence known in some way.  After I had asked for help in getting visuals and strength of field results from competitors, Steve immediately stepped-up to the plate summing up his races and sending me pictures and results. Due to his willingness to help me out I decided it would be a good offer to give him the opportunity to get a bit more exposure on the iRacing world and to show my appreciation to him. So here is a little bit more about Steve.
Q: How did you get started in the sim-racing world?
A: I started off with NR2003 and was hooked immediately. I started iRacing in September of 2011. Since then iRacing has improved on several different aspects of the simulator, making it more realistic throughout each season. It's a blast to be able to run with other guys that enjoy racing as much as I do.
Q: What is your biggest accomplishment?
A: My biggest accomplishment so far is winning the Late Model Challenge Series championship at In The Zone Racing in 2012. I also was able to run in the Zloop Late Model All-Star Sim Series with great and respected drivers as Nick Ottinger, Kevin Burris, Peter Fisher and Adam Gilliland. Even though I finished fourth in points, I learned a lot from running with top drivers like that.
My plans are to work hard, learn everything there is to know to one day run the pro series.
Q: Tell us a bit about your real life racing, and your experience there.
A: Growing up, my dad raced at Greenville Pickens Speedway in the early '90s. I knew then, this was what I wanted to do. In the early 2000s I raced several races at GPS, before I had to put my priorities in order.   In 2011, I stared helping my cousin (Kenneth Headen) with his Late Model and Truck and have been part of that crew since.
Q: What has iRacing.com taught you that makes the biggest impact on your real/sim racing career?
A: iRacing has taught me a lot about how to set-up a race car. I have taken what I learn on iRacing to the real tracks and vice versa.
Q: What are your plans for Season 2 of the 2013 Late Model Series?
A: In 2013 season 2, I plan to run for the championship in the Late Models in my division. I also look to place in the top five overall. Season 2 will take a toll on everyone with the longer laps, so you will have to know how to save those tires to make it to the end.
---
You may also like...
---