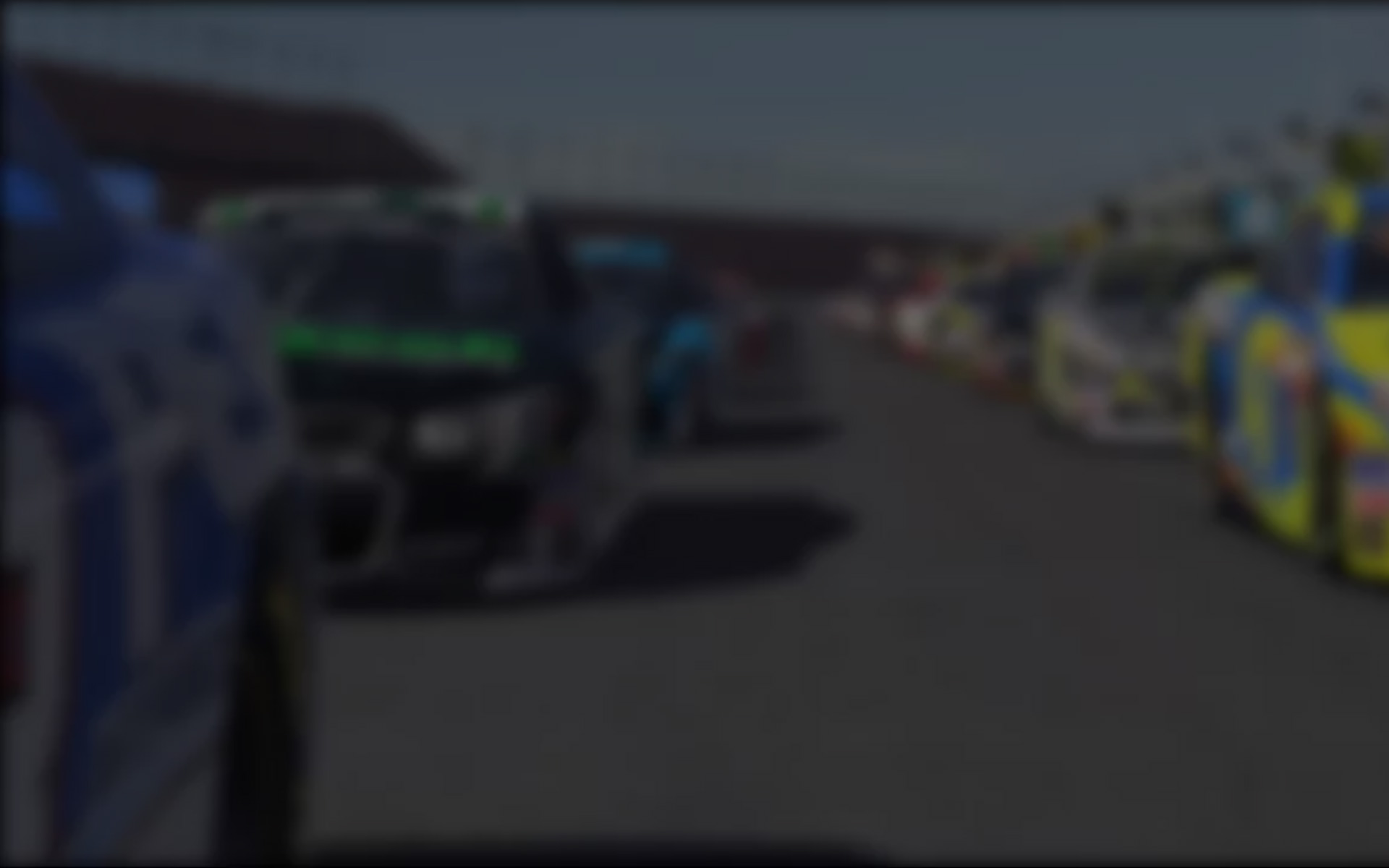 It took Tommaso Carla two stabs at supplying his answers for this week's iRacer Profile.  The first go produced a number of, er, brief (not to say monsylabic) answers.  So much so that Tommaso re-sent his answers with an apology for the first set being a little too "Raikkonen-esque."
While Tommaso stopped well short of saying "Leave me alone, I know what I'm doing!" his record during his brief membership at iRacing strongly suggests that, like the pithy Finn, he doesn't need a whole lot of advice when it comes to racing.  After joining iRacing in October, Carla quickly established himself as a force to be reckoned with, besting Elmar Erlekotte to capture the 2012 S4 SpecRacer Ford Challenge with an impressive 37 wins from 58 starts.  He didn't do quite so well in the 2012 S4 Skip Barber Race Series, "only" finishing P2 to George Streetley but chalking-up another 27 wins to his total.  On the time trial side of things, the situation was reversed as Carla won the Barber title and finished runner-up in SRF.
Not one to shy away from new challenges, the Florentine has turned to IndyCars and Star Mazda in 2013 S1 . . . with similar success.  He leads Jorge Maenen in Star Mazda competition with 14 wins in 18 starts, and is more than holding his own in the IndyCar Road series (fixed setup) where two wins in a trio of starts puts him in fifth spot.   A student when not iRacing, clearly, Tommaso Carla is a quick study!
Q:     How long have you been sim racing?
A:    I only did Ferrari Virtual Academy in 2011 before joining iRacing. I also played for a short period of time with Need for Speed Shift 1 & 2, well but I think that somebody will shout at me if I name NFS as a simulator, even if I found them pretty cool and funny! Anyway, especially FVA was an incredible training school for learning how to feel the car in a simulated environment and for learning to feel where is the limit of the car.
Q:     What attracted you to iRacing?
A:    The critics about the goodness of the simulation and the variety of challenges available. I mean, sometimes I read about people complaining hard because they want other cars, other tracks, etc… Obviously I also would like this, there's never a limit on what you want . . . but on the other side, when I joined iRacing I felt a bit lost, like "I will never have enough time in my life to experience all the content here!"  Well, I think this is a good thing to think about a simulator!
Q:     What are favorite iRacing cars/tracks?
A:    Don't know yet, I tried few of them until now… Maybe Zolder and Summit Point, they are not necessarily my favourites, but it seems that I manage to have pretty good performance there!
Q:     What do you like most about iRacing?
A:    The organization of the online competition and the reflection of setup changes into the behavior of the car. Especially the first thing (organization), I don't think you will be able to find anything like that on other sims for a long time, maybe never!
Q:     What would you change about iRacing?
A:    I would like very much to run many premier-style series. There were a few in past years when I was not yet on iRacing, and now I'm understanding that this year there will be none. It's a little of a pity, in my opinion running in real standing like championship would be awesome!
Q:     How many hours a week do you spend on iRacing?
A:    Something like five hours per week.
Q:     Tell us about the paint schemes on your helmet/car(s).
A:    Well, I tried to reproduce as closely as possible the helmet of Michael Schumacher…
Q:     What other sim racing activities (Forza, rFactor, Gran Turismo, etc.) do you do?
A:    None
Q:     What are your favorite video games?
A:    iRacing is my only "game."  I really don't have a passion for other types of PC games or console games and I never had something like a PlayStation or an Xbox.
Q:     Do you do any real world racing?  Has iRacing been of any benefit?
A:    Just some amateur karting, don't know yet if iRacing helped me improve because in winter the kart track where I go (Autodromo of Mugello) is often covered with snow, like now for example!
"I don't know yet if iRacing helped me improve because in winter the kart track where I go (Autodromo of Mugello) is often covered with snow, like now for example!"
Q:     What is your most memorable iRacing moment?
A:    Well I don't know…
Q:    What is the iRacing moment you'd love to forget?
A:    There aren't bad moments in iRacing, it's only fun!
Q:     What car/track would you like to see iRacing add to the service?
A:    You know, talking about Need for Speed reminded me of the tracks that were there and I noticed that, apart from English and Benelux, iRacing hasn't European race tracks. I can make a list of tracks that I enjoyed very much there and some others both here in Italy and around the globe that I would very like as well: Brno, Autodromo di Enna Pergusa, Monza, Autopolis, Barcellona, Dijon-Prenois, Donington, Dubai, Ebisu, Hockenheim, Oschersleben (incredibly fun track for small formulas and GT), Willow Springs, Imola, Autodromo Internazionale del Mugello (my home track!), Circuito di Magione, Circuito di Vallelunga… But I think that the obvious answer would be Nordschleife! About cars, something from my country (Ferrari, Pagani, Maserati, Lamborghini, etc.) would be very well received!
Q:     What person, living or dead do you most admire?
A:    These are complicated questions… about motor racing, surely Michael Schumacher!
Q:     What's your favorite real world racing series?
A:    Formula 1
Q:     Name the title of the most recent book you read.
A:    Study books for university… many, many study books!
"I will never have enough time in my life to experience all the content here!"
Q:     Name of your favorite movie/TV show?
A:    Top Gear
Q:     How many of your close friends are iRacing members?
A:    None
Q:     Has competing with iRacers all around the world influenced your opinions/outlook on life/world events? How?
A:    I just think that iRacing is a great place where you can compete hard, find many good and fair people from all around the globe (and that is pretty remarkable) while doing that, and above all relax and have fun!
---
You may also like...
---