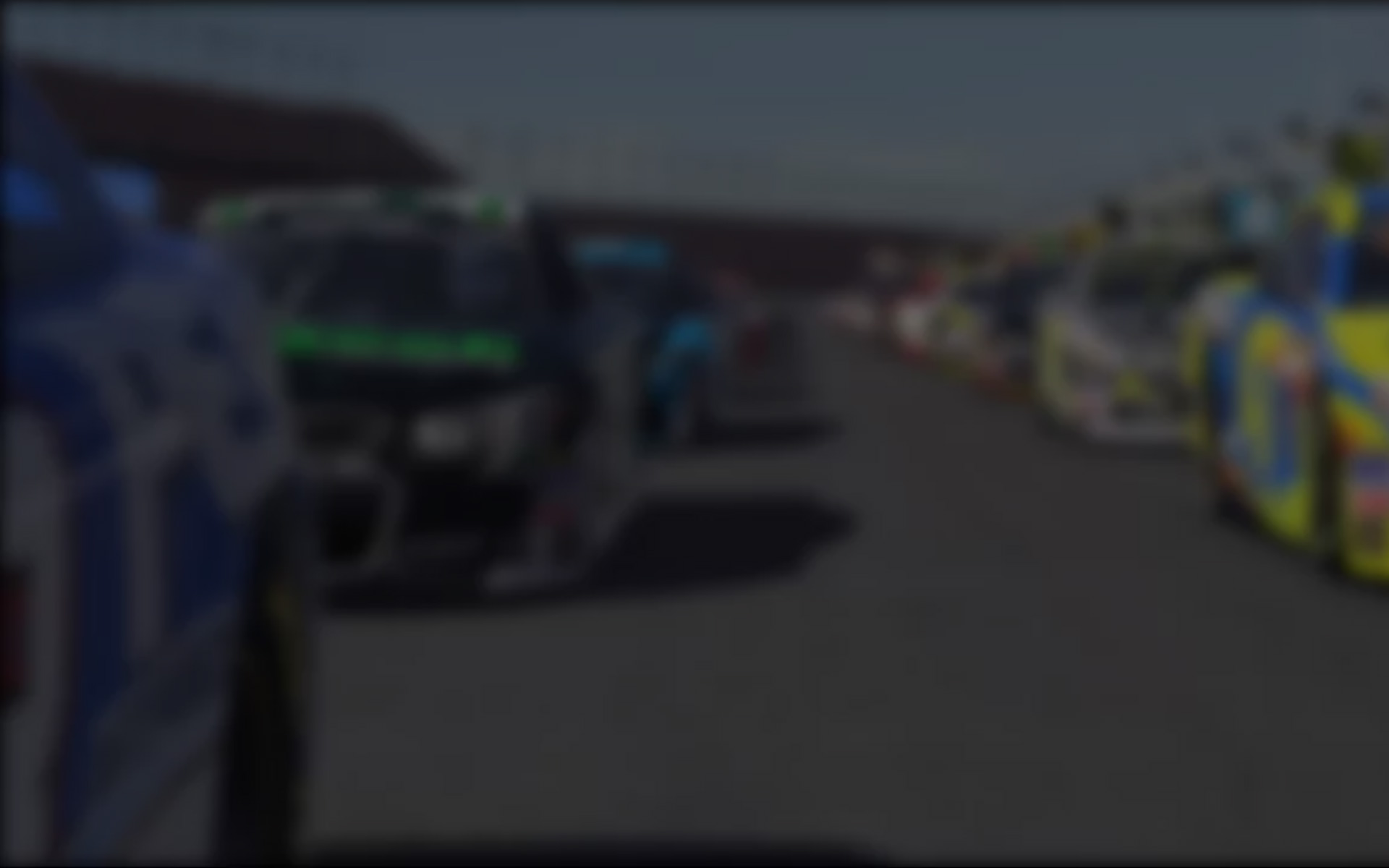 It's only natural to associate Tony Repussard with the iRacing Star Mazda Championship.  After all with four series titles and more than 120 race wins to his name, to say nothing of three time trial titles, the Frenchman has been a dominant force in Star Mazdas for the past couple of seasons.
These days, however, the 25 year old Repussard is broadening his sim-racing horizons . . . and in a rather unconventional fashion at that.  Not for Repussard a move up the traditional open wheel ladder to, say, IndyCars or Formula One.  No, this season sees Repussard competing in a trio of NASCAR series:  Class B Fixed, Class C Fixed and, naturally, the NASCAR iRacing Series.   While Repussard hasn't enjoyed quite the success that's marked his Star Mazda career – so far — he's no stranger to the top step of the podium in the Impala or the Silverado, and it can only be a matter of time before he visits Victory Lane in the Gen-6 Chevy SS as well.
Q:  How long have you been sim racing?
A:  I started racing when I was 10 years old. I had no computer back then but one of my school mates invited me each month to play on his computer and I become addicted to his racing games like Nascar Racing (love painting my own cars) and F1 Racing Simulation.
When my mom bought me my own (computer) one year later, I immediately bought those two games (along) with destruction derby. I only started racing online in 2005, it was NR2003 on Papyrus' server with a joypad.  In 2007 I bought my first racing steering wheel (a Logitech G25), played rFactor a bit and now I'm on iRacing since 2009 . . . and with the same wheel.
Q: What attracted you to iRacing?
A: I was visiting a racing forum, saw some great screenshots of the game and someone posted that there was a promotion code, three month for like $15 if I remember correctly. Decided to give it a try and loved it immediately.
Q: What are favorite iRacing cars/tracks?
A: I'm in love with the new Chevrolet SS Generation 6 for oval and I still like the Star Mazda for road racing. The Chevrolet Silverado is not far behind though. And for the tracks: Daytona, Michigan and Brands-Hatch are awesome.
Q: What do you like most about iRacing?
A: The community. I have so much fun racing with everyone, and a lot of iRacers are very friendly, which is great. Everyone's sharing their knowledge.  There are also a lot of real racers, too.  It's so fun to compare our performances and see how fast (or slow) we can be compared to them…
Q:  What would you change about iRacing?
A: Maybe the price, but well everything is worth the money anyway.
Q: How many hours a week do you spend on iRacing?
A: Between 5-15h a week, that's way too much !! But you learn every day so it's not a waste of time at all.
Q: Tell us about the paint schemes on your helmet/car(s) . . .
A: My cars are painted with my favorite colours (black, white, yellow & red) mostly based on the old Havoline paint schemes with "RaceFR.com" and "Taylor Swift Red" as sponsors. For my helmet, it's painted in a yellow & white with a red checkered flag to match my car colours. Have to thank Dylan for the paint jobs.
Q: What other sim racing activities (Forza, rFactor, Gran Turismo, etc.) do you do?
A: None, iRacing is enough at the moment and almost everyone is here.
Q: What are your favorite video games?
A: I'm sure you all know the answer… 😉
"The world seems a lot smaller now. Makes me want to go so badly to a NASCAR race and to the US to meet some iRacers."
Q: What is your most memorable iRacing moment?
A: All my titles in Star Mazda. But the most memorable one was my first Star Mazda title at Spa-Francorchamps in 2011 Season 3. I was determined to do something really good and was unbeatable that week after the disaster of Mosport (three crashes in three races). I was so happy when I crossed the line firfst and saw that I scored something like 180 pts which was enough to get the overall title as Paul Ilbrink was ~50 pts behind me before the last round. For 2013 I'm focusing on oval racing.
Q: What is the iRacing moment you'd love to forget?
A: All my crashes in oval series. I have no luck in Truck Series, Nationwide & Sprint Cup so far. I'm always at the wrong place at the wrong time.
Q: What car/track would you like to see iRacing add to the service?[/b] A: Would love to see more lower open wheel classes like GP2 and/or the WSbR Formula Renault 3.5. Clio Cup car would be also awesome. And for a track, maybe a French one: Magny-Cours or Le Mans ?
Q: What person, living or dead, do you most admire? Why?
A: Ayrton Senna. It was always awesome to see him driving, fighting with his cars. And in the music industry: Taylor Swift for everything she has done in the last couple of years.
Q: What's your favorite real world racing series?
A: World Series by Renault but I like watching all sort of motorsports like Formula 1, GP2, IndyCar, NASCAR, etc…
Q: Name the title of the most recent book you read.
A: I don't like reading. I feel like it's a waste of time hehe.
Q: Name of your favorite movie/TV show?
A: Jurassic Park was and still is my all time favorite. All the movies by Steven Spielberg are simply brilliant anyway.
Q: How many of your close friends are iRacing members?
A: None unfortunately.
Q: Has competing with iRacers all around the world influenced your opinions/outlook on life/world events? How?
A: The world seems a lot smaller now. Makes me want to go so badly to a NASCAR race and to the US to meet some iRacers . . .
---
You may also like...
---