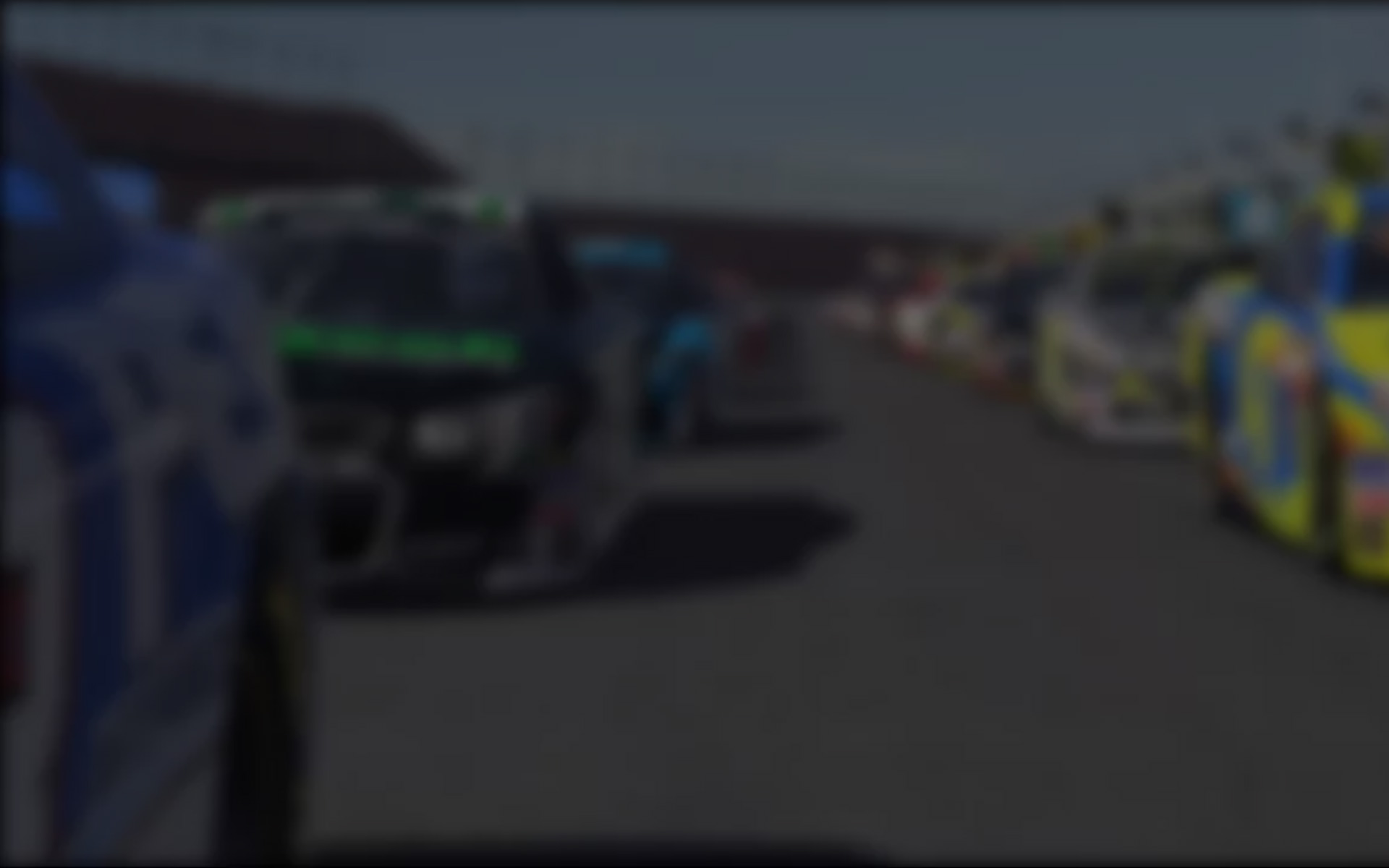 Bathurst . . . Mount Panorama . . . "The Mount."  For Australians it is our Daytona, our Indy and our Le Mans all rolled into one. For us Down Under, it conjures recollections of epic battles, Ford versus Holden, Machine versus the Mountain. It is a weekend where most watch the start of the "great Race" at the very least, while many organise parties, others prefer the solitude of the lounge room and the television. Tens of thousands camp-out at the circuit, reveling in four days of V8 heaven. Bathurst is a cultural icon for Australians.
A Facebook group was created for iRacers going to Bathurst to connect and meet, and at very least share a few ales one evening. Shane Van Gisbergen — who is competing in the event for VIP Petfoods / Tekno Autosports — was kind enough to invite a group of ten iRacers through for a garage tour and Q+A session.  Do you think a second invitation was needed? Nope!
An initial briefing was given by Ben Nightingale from Tekno Autosports, and we were allowed in the garage to view the no 97 Commodore (sold in the US as a Chevrolet SS). A nice touch is a powered false floor in the garage, with embedded LED lighting, so work can be done under the car, fully illuminated. After ten or so minutes, the softly spoken SVG came down from other commitments to spend some time with the group. We are stuck by the sense of calm, modesty and the generosity of Shane in giving us his time, in what is the biggest event in Australia's motor racing calendar. Also, a big shout out to Ben from Tekno and Stephen Clarke from "iRacers going to Bathurst" for organising.
For Shane, the weekend didn't quite work out as planned. He qualified strongly in sixth, and in the traditional Top Ten Shootout, held pole for a while after a stunning committed lap. Evolving and improving track conditions saw latter runners have improved speed, and SVG ended fourth overall. The race saw them chase the set-up all day, and a long stop for brake pad change put them a lap down. Although a timely safety car intervention saw them get their lap back, the Petfoods car was "never quite there" and they finished a tough day in 11th.
Once again, a huge thank you to Shane, Ben, and Tekno Autosport for their invitation and hospitality.
Greg Workman photos
---
You may also like...
---