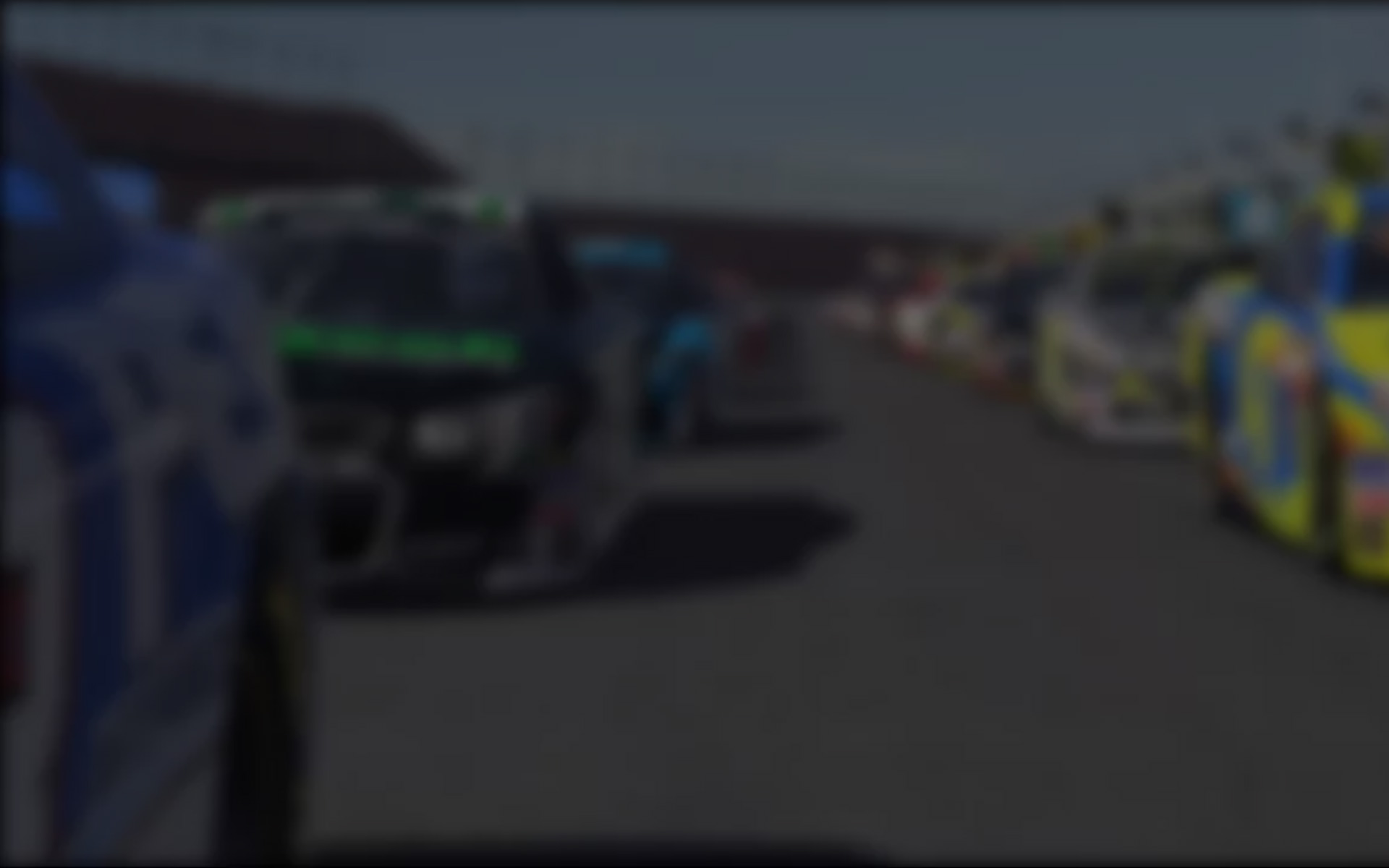 Private Hosted Racing & Race Participation Program Introduced; Annual Subscription Cost Cut 37%; New Public Site Unveiled
Members of iRacing.com's popular motorsport simulation service will now enjoy additional features as well as lower subscription and content prices.  The new pricing structure, which decreases the cost of an annual membership by 37%, goes into effect immediately.  The new features, including private-hosted sessions and a program that awards credits for regular race participation, commence with the November 3rd start of iRacing's 2009 – Season 4.
The announcement was made by Tony Gardner, iRacing's president, who said the increased value for members was made possible by the service's remarkable growth since membership was opened to the general public in August, 2008.  Gardner also announced a brand new version of iRacing's public Web site (www.iracing.com) designed to introduce prospective members to the inexpensive fun of online racing with authentic virtual versions of popular race cars and tracks.
"More than 15,000 people have joined iRacing.com since we fully opened our doors 15 months ago," Gardner said.  "Because our membership has grown rapidly, we are able to both lower prices and increase features.  We anticipate that by adding value, we'll increase the enjoyment of our current members and bring even more new members into our community.
"We are committed to making iRacing a thrilling experience for current and new members.  The larger the membership, the better the racing will be for everyone.  We believe that lowering our prices will open the doors to whole new segments of the racing community."
Lower Prices
iRacing.com offers a variety of subscriptions, ranging from month-by-month to a new two-year plan that reduces the monthly cost of membership to less than $7.50.  Additional content is also available beyond the three cars and seven tracks that come with every subscription.  In each case, the new price is lower than its predecessor.  A summary of the price reductions:
Members who have recently purchased additional content are protected by a pair of price-guarantee programs.  Any member who has bought content (cars and tracks) within the 30 days preceding the new pricing will receive within 14 days via e-mail a code for iRacing credit for the full amount of the difference between the old and new prices.  Similarly, members who have purchased content between 31 and 90 days from the onset of the new pricing will receive a credit for 50% of the difference between the old and the new prices.
Racing Participation Program
Finally, the new Race Participation Program, an earned credit of up to $40.00 per year ($10.00 per 12-week season) will be available to all iRacing members regardless of subscription type, replaces the previous subscription purchase incentive program.  Existing quantity purchase discounts of up to an additional 25% remain in effect.
"We want to encourage our members to race more frequently, and we're going to reward them for doing so," Gardner said in making the announcement.  "Really, it's a win-win deal for our members.  People enjoy racing against other drivers, and bigger fields just add to the fun and make the racing better.  Someone who takes full advantage of the 'Credit for Race Participation Program' will earn $40 per year."
The details of the "Credit for Race Participation Program" are as follows:
•    To qualify for iRacing credits a driver must participate in eight different race weeks in the course of a normal 12-week season in an individual official iRacing series.  (Only Race Sessions in Official Series Count; sessions in Pro and Rookie series do NOT count, nor do sessions in Week 13.)
•    For the purpose of the "Credit for Race Participation Program" a driver satisfies the participation requirement by scoring championship points in his or her race session, and completing at least 50% of the number of laps completed by the class winner.  Races with an odd number of laps will be truncated.  e.g. If the winner of an individual's car class completes 17 laps other members of that class need to complete only eight rather than nine laps.
•    In the case of a race with no finishers, the race will still count as an official session for the purposes of this program.  Drivers who complete 50% of the laps completed by the driver in that class who has completed the highest number of laps will receive participation credit.
•    For the purposes of this program a driver may participate at any series for which he or she is eligible.   (e.g. A driver holding an A license may participate in B, C, or D level races.)
•    Payouts are $4.00 iRacing credit per official C or D level series and $7.00 iRacing credit per official A or B level series.  Maximum credit per season is $10.00.
•    iRacing Credits earned under this program will be calculated during Week 13 of that season.  A promotion code will be generated for the proper amount of credit for each member and then e-mailed to the member prior to the start of next season.
"By both reducing and restructuring our prices, we're encouraging our members to have more fun by racing more frequently, with more cars on more tracks, thereby increasing the value of their memberships," Gardner said.
Hosted Private Sessions
As a new option in addition to the official weekly schedules of more than 15 regular rookie, regular and pro series, iRacing will now offer its members hosted private sessions.
For a single $3.00 hosting fee any iRacing member may organize a private race, using a variety of cars and tracks in the iRacing inventory, which is open to any other iRacing members, without additional charge and regardless of their license level.
At the option of the organizer these race and/or test sessions may be open to any iRacing member or made private through use of a password issued to a group of members of the organizer's choosing.  While the race organizer may maintain a point structure for a series of these events, a member's official iRating and Safety Rating are not affected by the results of any hosted private session.
Gardner noted that the creation of hosted private sessions opened the service up to a large group of online racers who preferred racing in a private-league format.
"A lot of sim racers have organized their own leagues – groups of friends who like to race together," Gardner said.  "Our existing structure organizes races basically according to skill level, which is what our current members want.  From the start we planned to eventually add private racing to the mix.  We believe that the private league racers will join the service to take advantage of this new functionality, but will also try out our structured racing, like it, and add that to their schedules."
New Web Site
With the advent of each new 12-week season iRacing.com updates its Members Web site with new features and functionality, the place where iRacers go to race, socialize and keep up with all things iRacing.  For prospective members who want to learn more about the iRacing service and community, an all-new version of the company's Public Web site has been launched today.  Reflecting what's been learned in the 15 months since the service opened to the public, the new site provides a clearer and more complete introduction to the fun of iRacing and affords an easy way to become a member.
About iRacing.com
The company was founded in September of 2004 by Dave Kaemmer and John Henry. Kaemmer was co-founder of Papyrus Design Group, developers of award-winning racing simulations including NASCAR Racing: 2003 Season and Grand Prix Legends. Henry is principal owner of the Boston Red Sox and Fenway Sports Group – the co-owner of Roush Fenway Racing – as well as an avid simracer. The iRacing team combines more than 100 years of real-world racing experience with more than 50 years of successful racing simulation development.  The company has developed numerous corporate relationships in the motorsport industry, including agreements to develop track simulations with International Speedway Corporation, Speedway Motorsports, and Panoz Motor Sports Group and vehicles with General Motors, Riley Technologies, Radical Sportscars, and 600 Racing.  iRacing is the official simulation partner of the Sports Car Club of America, Volkswagen Jetta TDI Cup, Star Mazda Championship, Skip Barber Racing School and Australia's V8 Super School. In April, 2009 iRacing and NASCAR announced a partnership to develop NASCAR-sanctioned online racing series.  A similar program with the Indy Racing League, Indianapolis Motor Speedway and Dallara Automobili was announced in August, 2009.  The iRacing service is open to racers and fans of all skill levels from top-level pros to complete beginners. To join in the fun, go to www.iRacing.com.
---
You may also like...
---