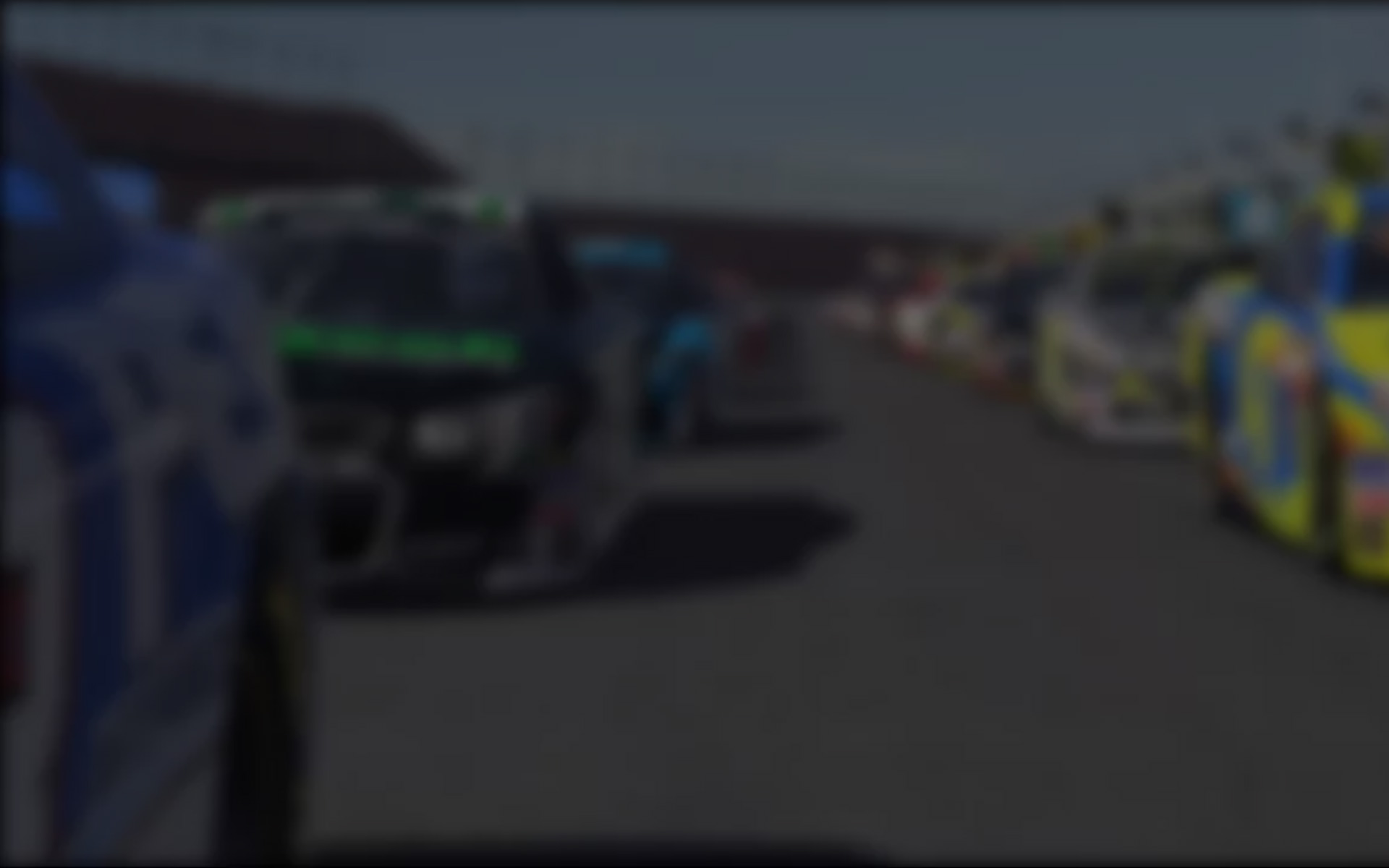 What The Pundits Say . . .
This coming weekend witnesses the opening round of the second iRacing.com World Championship Series Road Racing (iWCSRR) from Spa-Francorchamps, with a 40-plus field of Williams-Toyota FW31s  scheduled to appear on the starting grid for Saturday's race. The appearance of the likes of Greger Huttu, Richard Towler, Ilkka Haapala and Luca Masier are certain to fill the season ahead with real drama and excitement, along with plenty of virtual blood, guts and tears (virtual and otherwise); but who will come out top of the pile is anyone's guess. In a hope of giving a better insight to the season ahead, we canvassed the eyes and ears (and voice) of the iRacing World Championships on their predictions for the racing year ahead.
David Phillips – Editorial Chief, inRacingNews
It's said that to recreate every word David Phillips has written about motor-sport would take the equivalent labour of a million monkeys locked up in a room for a million years (although the simians would doubtless do a better job of it — ed).  So who better to open the predictions of who will take the championship title in 2011?  "Greger Huttu. He's the obvious choice for a reason: he did win the 2010 championship in rather convincing fashion," asserts the award winning motor-sports journalist. "Huttu didn't display any weaknesses last year; in fact, he was virtually unbeatable. I don't see how that's gonna change, or at least change enough that he won't win another championship."
However, it's not a forgone conclusion according to editor of the world's leading online-racing publication, inRacingNews, as he sees several challengers to the 'Flying Finn.'  "Obviously, Richard Towler and Ilkka Haapala come to mind, given that they beat everyone but Huttu last year. On the other hand, Huttu whipped them pretty good so, with all due respect to the returnees, I would have to think that if someone is going to seriously challenge Greger this year it will be a newcomer like Luca Masier, Matthias Egger or Jesse Nieminen. Just a hunch, but I'd also keep an eye on Blake Townend, Aleksi Elomaa and Jeffrey Rietveld."
With the new season, comes a new vehicle as the iWCSRR takes to the track in the digitally-precise Williams-Toyota  FW31 Formula 1, a 'step up from the previous year's Dallara Indy Car. "Given the complexity of the Williams-Toyota FW31, I would have to think that two, three and more heads are better than one," Phillips offers on how the change will affect the racing. "So teamwork — not in terms of 'team orders' on the race track but working together to optimize set-ups — will be critical."
Steve Myers – iRacing Executive Vice President
The "Cat Herder" has been an integral part of the iRacing concept and development, which includes the nurturing of recognised, authentic, prize-paying, online-racing Championships just like the iWCSRR, meaning Myers has a keen eye on the 18 race season ahead. "Huttu." he offers as a prediction for the 2011 title. "I haven't seen a sim racer yet that can perform at the level he does. His focus, consistency and speed are incredible.  I think he now also holds a psychological advantage on the field from his years of dominance in this sport. I do hope someone does step up and challenge him this year as the battle for second place is not nearly as sexy from an entertainment perspective.
"I think the biggest challenger for Huttu will be Huttu. He clearly puts a lot of time into preparing for these events and is extremely focused on being able to turn lap after lap at a consistent pace. If he is not able to dedicate himself like last season to the series or loses some of that focus it opens the door up for others."
Frosty StClair – iRacing.TV iWCSRR Commentator
It's rumoured that 'most likely to talk his way out of trouble' is emblazoned in the space beneath his high school yearbook photo, which would explain the Texan's ability to give seamless live commentary on the World's biggest sim-racing events. Given Frosty's propensity to natter, he had no hesitation in offering his views on the iWCSRR 2011 contenders. "Obviously I think you would have be a mad man to not pick Greger Huttu." shares StClair "Greger in a word is just, amazing. One has to look only at his stats from last year to realize this guy is flat out better than everyone else. In 16 starts, 15 wins. And he had a very good excuse for not winning the sixteenth.  But his most impressive stat to me was his incidents and incidents per race over the season. In 16 races he only had 14 incidents! 14! Most average sim racers can rack that up in one session let alone an entire season. Compare that to second and thirrd place overall in the championship at 78 and 61 incidents respectively it is just, mind blowing.
"Quite possibly Greger's biggest challenge may be himself. I know talking to Greger a month or so ago he was not doing much driving at all. Just taking a break and looking for and wanting something to motivate him to get 'back in the cockpit.' It is possible that he has gotten to a point where he feels like he has accomplished everything he has ever wanted to and more, and perhaps is looking for a new challenge in life outside of sim racing. But I believe Greger will find motivation and be back in typical 'Maximum Attack' fashion. Only time will tell and I for one can't wait to find out!"
The iRacing TV commentator isn't shy in who he sees as the main contender to challenge Huttu no matter the frame of mind the champion might be in.  "Greger's biggest challenge will likely come from a rookie to the iWCSRR and it comes in the form of Greger's newest team-mate," explains Frosty. "Italian Luca Masier is touted to be the next 'real deal' that could put Greger's dominance on thin ice. In the 2010 Pro Series Luca displayed amazing pace on his way to winning the championship and he did it beating some pretty well known heavy hitters in the sim racing world. After the season ended Luca made the jump from Sajan Racing to Team Redline in a true effort to 'keep his enemies closer' one could say. Now teamed with Huttu, there likely will be no shortage of information sharing with little to no secrets and it will come down to preparation and talent on track."
For StClair, a dedicated and accomplished sim-racer himself, the change to the Williams-Toyota FW31 will have a big impact on the 18 race season ahead. "Right now, since the car has only been out a month or two, most drivers are still likely learning what this or that adjustment does and how that translates into lap times, tire wear, etc," he highlights. "It is highly likely that drivers have not even scratched the surface yet on what a combination of these things will mean. For example, maybe along the way someone will discover a low wing set works really well, but only if you couple that with a certain 'rake' on the ride height of the car, these types of possibilities could be endless. This is where teams and being on a good one that communicates well is going to be huge. Lots of R&D work, tweaking, testing, searching, poking and prodding will be done to this Williams FW31 before and during the season."
The iRacing.com World Championship Series Road Racing drops the green flag on the opening round at Spa, with live broadcast coverage starting Saturday, February 26 at 5:00 pm ET (22:00 GMT) on iRacing.com.
---
You may also like...
---