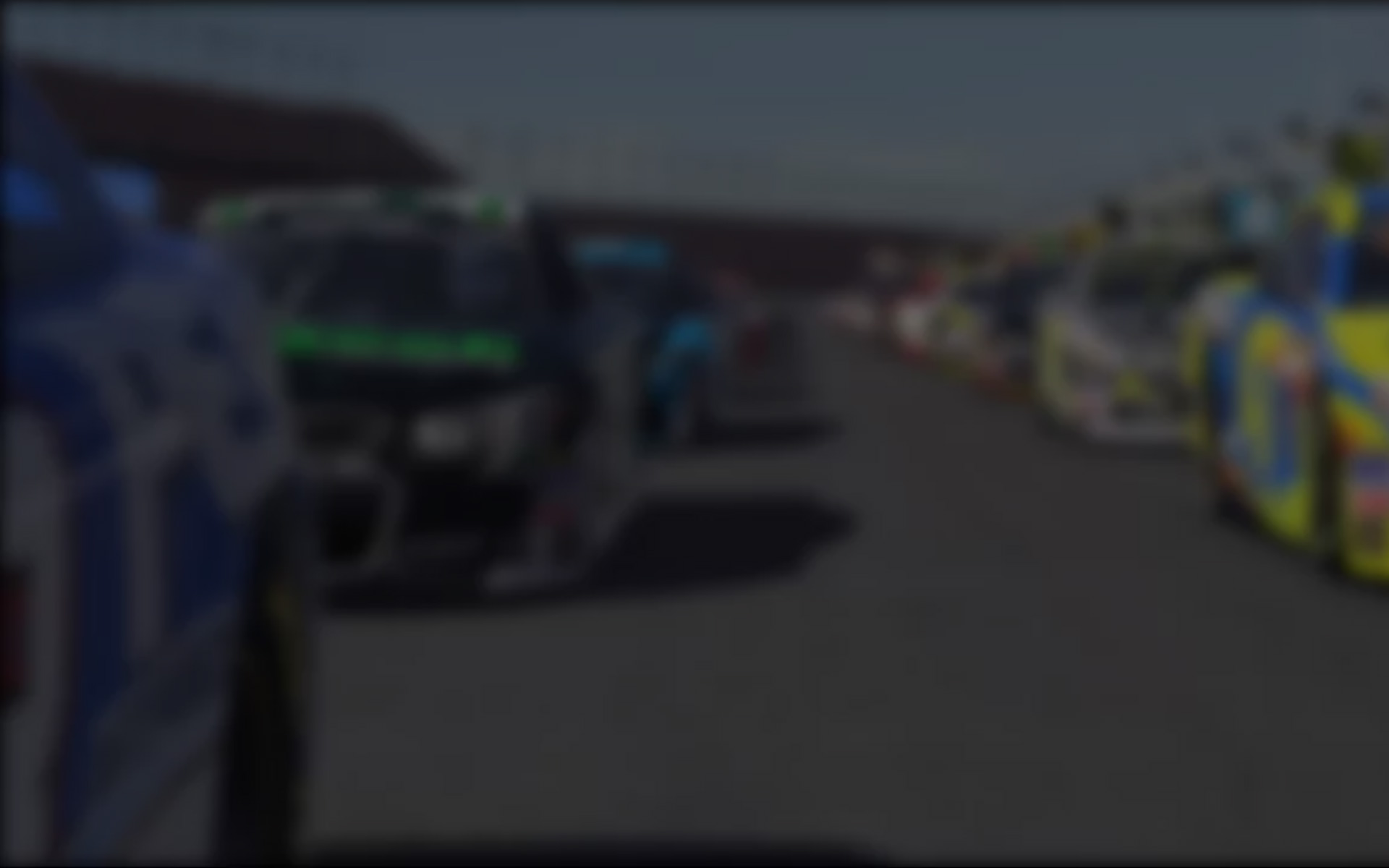 Bedford, MA (August 5)– When a panel of motorsports experts selected a trio of iRacers as the three finalists in the 2014 PEAK Stock Car Dreams Challenge, the odds were good that an iRacer would come out on top of the competition.  That's exactly what happened when Christian PaHud edged fellow iRacers Tyler Hudson and Paul Kusheba for the top prize in the program, a chance to qualify for a ride in the NASCAR K&N Pro Series West at All American Speedway, in Rosewell, CA on October 11th.
"Congratulations to Christian on winning the PEAK Stock Car Dream Challenge," said Michael Waltrip.  "He did a great job in all aspects of the program against some pretty stout competition. The fact that all three of our finalists are iRacers not only speaks to the fact that iRacing gives drivers a leg-up on the track, it demonstrates just how widely iRacing is used by the next generation of aspiring race car drivers."
Hundreds of applicants submitted resumes to be a part of the PEAK Stock Car Dreams Challenge. The three finalists were chosen from among 18 of America's most promising stock car racers who were invited to compete in Charlotte.  The three day program consisted of test challenges in stock cars, passenger cars, Late Model dirt cars and go-karts on Charlotte Motor Speedway's 1.5 mile speedway, ¼ mile Legends track, ½ mile dirt track and infield road course, along with television shoots, mock interviews and "chalk talk" sessions.  A host of racing experts including NASCAR Sprint Cup drivers Clint Boyer, Brian Vickers, Jeff Burton, Danica Patrick and Michael Waltrip were on hand to offer guidance . . . and judging input . . . as the participants tackled the program's various challenges.
"Thanks to PEAK, Michael Waltrip Racing and iRacing," said PaHud who, in addition to racing Limited Late Models the past five seasons, has more than 30 iRacing wins under his belt.    "It was an awesome opportunity to participate in this program and get my name out there.  I'm really looking forward to the NASCAR K&N Series race this fall."
"It was great to have iRacing.com be a part of our PEAK Stock Car Dream Challenge.  As long-term partners with iRacing we understand and appreciate the benefits and enjoyment iRacing offers, whether a driver is racing in the real world or just having fun racing others on-line.  As authentic as iRacing is, it really wasn't a surprise how many of the competitors were part of the iRacing community.  It was fantastic that two of our three finalists came to us via our iRacing program," said Bryan Emrich – Chief Marketing Officer at PEAK.
While Kusheba and Hudson came up short in the finals, they went home with heads held high.
"What a great experience," said Kusheba, who qualified for the competition by winning the PEAK Stock Car Dreams iRacing Series and also races real-world SK Modifieds.  "I can't thank iRacing and Peak enough.  Just to make the final, even though I didn't win, was a blessing.  The experience of working on the marketing and media side of things, along with adapting to different cars and tracks will definitely help as I go along in my career."
"I had no expectations going into the Challenge," said Hudson, who ranks among the world's elite sim racers with more 1300 wins and the 2013 NASCAR PEAK Antifreeze Series title to his credit.   "I didn't have the real world racing experience some of the other people had, so I was just happy to get a free helmet and firesuit . . . everything else was a bonus!  But the fact that I was fortunate enough to make it into the finals is a real testament to iRacing."
That's a sentiment shared by the other finalists.
"I watched videos of last year's PEAK Stock Car Dreams Challenge and saw some of the challenges" explains PaHud.  "Then I practiced on iRacing on the big track, the Legends track, and the road course.  And it definitely helped.  Once I got on the big track I didn't have to worry about learning it.  I already knew it, so I could worry about learning the car.
"It was cool that all three finalists were iRacers," saud Kusheba. "It definitely helped Tyler and me.  When we got to the Legends track challenge, we felt like we'd already been on the track before.  It definitely helped."
Go to www.iracing.com for more information on iRacing and to see for yourself why three of America's top young stock car drivers credit iRacing for contributing to their success.
Note: A two hour program on the PEAK Stock Car Dreams Challenge was broadcast on the Velocity Channel on Saturday, August 2 and is scheduled to be replayed  several times in the coming weeks, including Saturday August 9th at 2pm EDT.
---
You may also like...
---