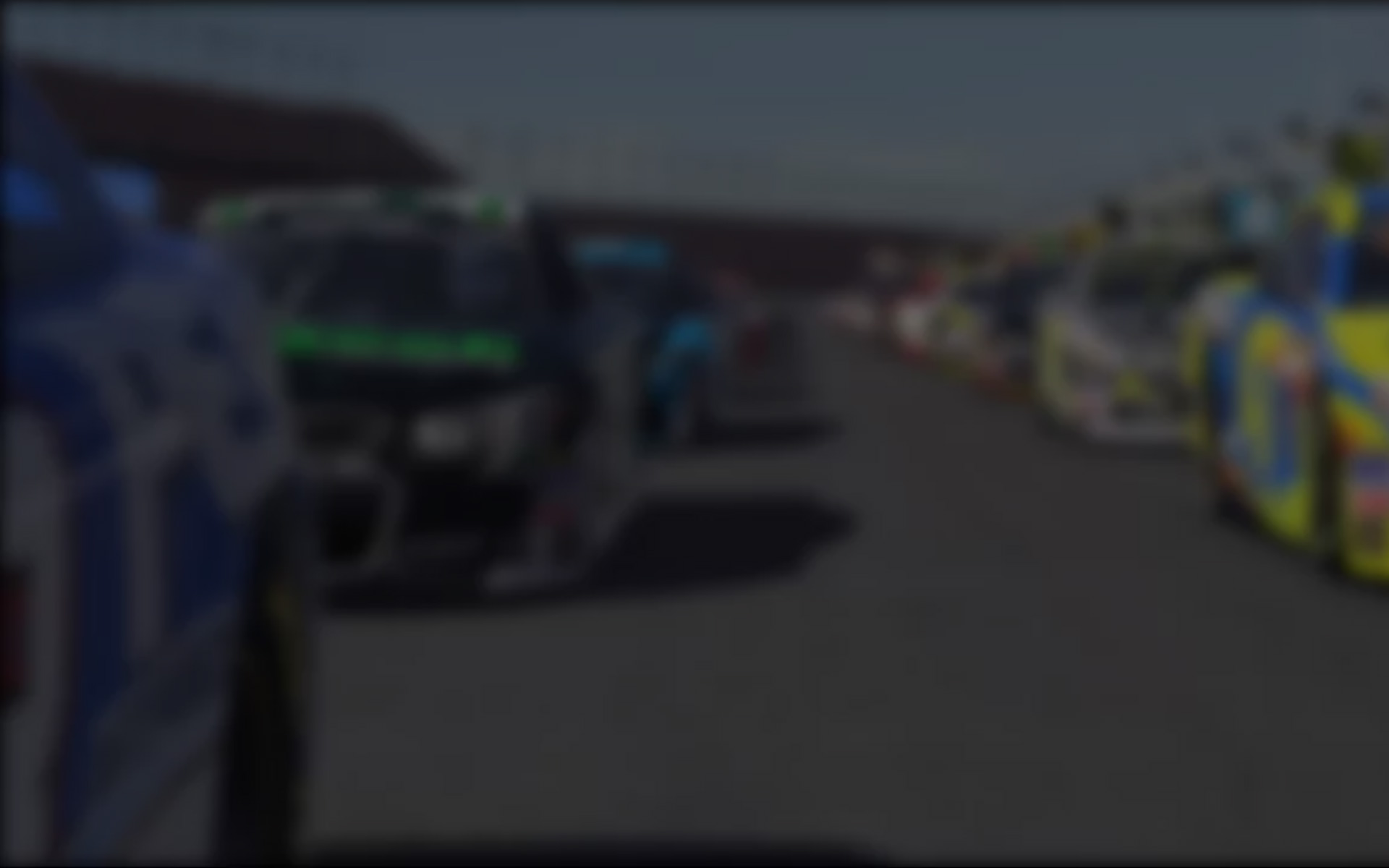 With the thousands of members on iRacing.com, it's impossible to state that there's an average skill level of all the iRacers combined. Class rankings from Rookie to Pro, along with every driver's iRating, do their best in distinguishing each field's prowess. However, there are going to be certain levels of skill and dedication within each skill class. While someone could be wearing the orange stripe of the D-Class drivers, he or she may be able to race safer and quicker than a blue striped A-Class driver. Whatever the level of dedication, sometimes a driver just needs to kick back, not worry about the nature of the official series they partake in, and race to their hearts' content with a group of friends. Not everyone on iRacing is longing for the elusive black stripe of the Pro-ranked driver, but one thing's for certain – everyone is looking for a good time. Close and respectful racing is key to an enjoyable motorsports environment, and that's something that every iRacer is entitled to – from the Pros right down to your average Joe racer. Thankfully, Rick Rhone understood this important detail, and with the help of a friend, he set up one of the most professional and laid back racing environments seen in iRacing's league atmosphere. In this iRacing League feature, the spotlight is on the Average Joes Racing Series, as Rhone tells us more about the success of his ongoing truck series, with familiar names from the iRacing community included.
How did your league get started?
Interesting back story on how we began. Joey Knight and I are the co-founders of Average Joes, and brothers from other mothers… so we basically share the same brain. We met online playing a Half-Life mod called Firearms back in 2001. He introduced me to sim racing back using NR2002. Joey had started out racing on TEN and had always enjoyed the competition racing online provided, so naturally I really enjoyed it as well. We ran in a couple of fixed setup leagues on Onlineracin.com until we ended up taking a break from sim racing. After 4-5 years, Joey and I got the urge to get back into racing of some form and joined iRacing. After a few months, we decided that we wanted to start our own league.  We originally had the idea of racing with other casual drivers that didn't want to spend all their free time on setups or practicing, but since that time Average Joe's really grown to include racers of all skill levels.
How long has your league been active in the sim racing community, and how long has your league resided on iRacing?
Average Joes has been on iRacing since December 2011 and has featured 143 different drivers in 2 different series.
What themes, whether it be racing or non-racing, does your league focus around? 
We are geared towards the family guy/gal who wants to run in a structured weekly series; those who may not have the time (or desire) to create setups, but still want to have fun (first and foremost) in a competitive environment. That's basically our Mission Statement, but in doing so, we wanted to make it as fair as possible. That's why all the series we have had are fixed and now we are also running 50% fuel. We want to give every driver in Average Joes a chance, even though not all of our drivers are "average".
How many series does your league sanction?
Currently we only have the one truck series, but we have had a Nationwide series as well as an advanced truck series where all participating drivers had to have an iRating of 2500 or better. We are open to more series if we can get the interest, but we have set high standards and a level of integrity we don't want to compromise.
What days and times does your league hold races during the week?
We have a practice and setup session on Monday nights that is open to everyone. Every driver has the opportunity to help determine what we setup we use for the week if they so choose. Races are currently run on Wednesday nights at 10 p.m. eastern.  We try to cater to the drivers with families and busy schedules as well as our friends on the West Coast that want to run in solid league environment.
How many drivers, on average, come out to race with your league per week?
Currently we are averaging 29 drivers a week, we have had 43 different drivers this season and I'm still not content. We're always looking for more!
Are your races publicly or privately hosted?
Our races are hosted through the league site on iRacing.
Is your league open to all skill levels of drivers or does it feature skill restrictions (i.e. class ranking or iRating)?
Drivers are required have to have a Class C license, be in good standing with iRacing and have a sense of humor. If you can hold your line in traffic, you can race with us.  We have everyone from Class C drivers right up to a couple of guys with Black Stripes, so it's a great mix of talent throughout the league. Our most famous iRacing member is Trading Paints creator Steve Luvender, who has been with us since the start and really helped build up Average Joes from the ground up. Steve has also been kind enough to sponsor the Truck Series through Trading Paints and we certainly appreciate his participation on a weekly basis.
What point system, if any, does your league utilize for championship seasons?
We use the NASCAR point system with a few modifications.  Pole Position: +1;  Lap Led: +1; Most Laps Led: +1; Hard Charger:  +1; Winner: +3;  Clean Finish (No Incidents): +1; and the big hitter is -1 point for every 9 incidents. Most don't want to lose the points so we work harder to keep it clean.
Do you have prizes or trophies for winners in your league?
As of right now we don't, it has been discussed, but since our league is free to join, most of them enjoy the bragging rights. It's better than one you can put on the shelf.
Does your league broadcast races or hold special events (i.e. charity races, etc.)?
We haven't broadcast one yet, but it's in our future. We always start off each season with a Dash for Cash race at either Talladega or Daytona. We donate $20.00 in iRacing credits to the winner. It is usually a special non-points event to get the drivers ready for the season. It's our way of saying "Thank You" for racing in our series. This year, we made it a points race and it was the best race we have ever had.
What is one memorable race or moment that happened in your league that is well-known with your members?
The season's Dash for Cash race was in my opinion the most memorable. We made it a points race, and people had to decide; race for the cash or race for the points.  Since we run 50% fuel for all of our races, pit strategy played a major role. We put 34 drivers on the track for 60 laps at Talladega. It went caution free and was won on fuel mileage. Not to say we didn't have incidents – we just didn't have any that brought out the caution. Three weeks later we went 100 laps at Rockingham with zero cautions as well.
iRacing has come a long way with helping leagues become more well-known within the iRacing community. What is one thing that you believe iRacing could do to further assist leagues and their admins?
I'd like to see the ability to set a reserved spot with a password for admins. Some admins don't race, so that spot could be filled by a driver.
Interested in becoming an Average Joe racer? Check out their website for videos showcasing highlights of their racing along with their official forums. Ready to race? Fill out their Driver Registration form.
Want to create your own iRacing.com league or join a previously established one, like Average Joes Racing? Check out iRacing's "How-to" video on doing just that, as well as checking out the Featured Leagues page. iRacing Leagues Spotlight will return in two weeks!
---
You may also like...
---