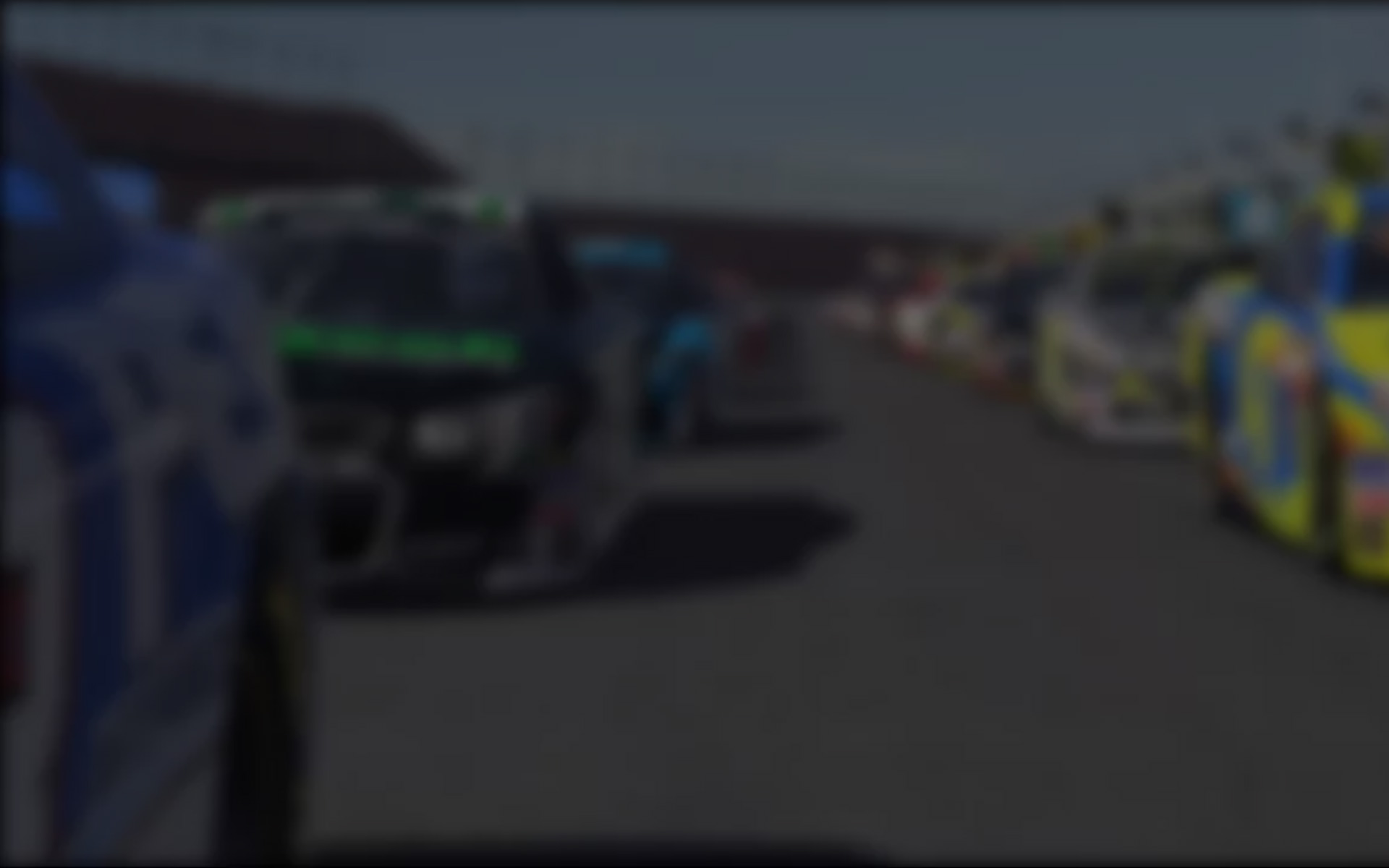 iRacing.com announced today it will broadcast an unprecedented schedule of online motorsports events on iRacing Live in 2016.  In partnership with leading webcasting networks, iRacingLive will provide season-long coverage of at least 20 sim racing series with one or more new broadcasts every day throughout the coming year.
The world's premier centralized racing game platform, iRacing.com goes to extra-ordinary lengths to simulate real racing for its enthusiastic customer base across the motorsport spectrum from stock and sports cars to open wheel, sedan and showroom stock racing.  iRacing is home to hundreds of private leagues and dozens of official series, many run in partnership with the world's foremost professional racing organizations including NASCAR, INDYCAR, IMSA, SRO Blancpain and the V8 SuperCar series.
"As the iRacing Live schedule attests, sim racing is becoming more popular with every passing day," says Anthony Gardner, president of iRacing.com.  "Together with great partners like RaceSpotTV, Live SimRacing TV, Global Sim Racing TV and MaxSpeedTV, iRacing Live is dedicated growing the sport by bringing the best in sim racing to motorsports and gaming fans around the world."
iRacing.com, which has had over 200,000 members known as "sim racers" join since 2008, is available 24/7 to join or race.   After completing a user-friendly enrollment process on their personal computers, iRacers in more than 150 countries compete against one another from their homes using an inexpensive gaming racing wheel/pedal set connected to their PCs.
In addition to iRacing's world championship level series – the NASCAR PEAK Antifreeze Series, the iRacing World Championship Grand Prix Series and the Blancpain GT Series – iRacing will broadcast a variety of private league races and special events including the iRacing Pro Race of Champions which sees drivers from major professional racing series around the world compete head-to-head for charity.
See below for the complete iRacing Live broadcast schedule.
iRacing Live 2016 Schedule (tentative)
Monday:
4 PM EST/9PM GMT/RaceSpotTV – UK & Ireland Skip Barber
4:40 PM EST/9:30 PM GMT/LSRTV – RSR Icebreaker Series
Alternate Mondays:
9:15 PM EST/2:15 AM GMT/GSRC – Autobahn Motorcar Group Sportscar Challenge
Tuesday:
9 PM EST/2 AM GMT/RaceSpot – NASCAR Night (alternates between NASCAR PEAK Antifreeze Series and Fan Choice)
Wednesday:
4 PM EST/9 PM GMT/RaceSpotTV – Member/Fan's Choice (Open Wheel Based)
8:40 PM EST/1:40 AM GMT/MSTV – Top Fuel Racing Indy Series
9 PM EST/2 AM GMT/GSRC – iROC HPP Simulation Grand National Series
9 PM EST/2 AM GMT/LSRTV – Hardline Racing League
9:30 PM EST/2:30 AM GMT LSRTV – RSR Outlaw Truck Series
Thursday:
4 PM EST/9PM GMT/RaceSpot TV – Mazda for S2, then Fan Choice (Any Series)
Alternate Thursdays:
8:50 PM EST/3:50 PM GMT/MSTV – Maximum Velocity Truck Series
Friday:
8:15 PM EST/3:15 PM GMT/LSRTV – isuperspeedway.com Race of Champions
9:10 PM EST/2:10 PM GMT/V8s online – V8 Supercars Americas Series
10:15 PM EST/3:15 GMT/MSTV – iWCR Gen 6 Series
4 PM EST/9 PM GMT/RaceSpot – Member/Fan's Choice (GT based cars)
Saturday:
9 AM EST/2 PM GMT RaceSpotTV – iRacing World Championship GP Series,
10 AM EST/3 PM GMT/Racepot TV – Blancpain Endurance Series
4:15 PM EST/9:15 PM EST/GSRC – Bootleg Racing League's Outlaw Modified Series
10 PM EST/3 AM GMT/LSRTV – United Sim Racing Snowplow Truck Series
Sunday:
4 PM EST/9 PM GMT/RaceSpotTV – Skip Barber 2K World Cup + special events
10:50 PM EST/3:50 AM GMT/MSTV – SRA Super Rattled Truck Series
---
You may also like...
---