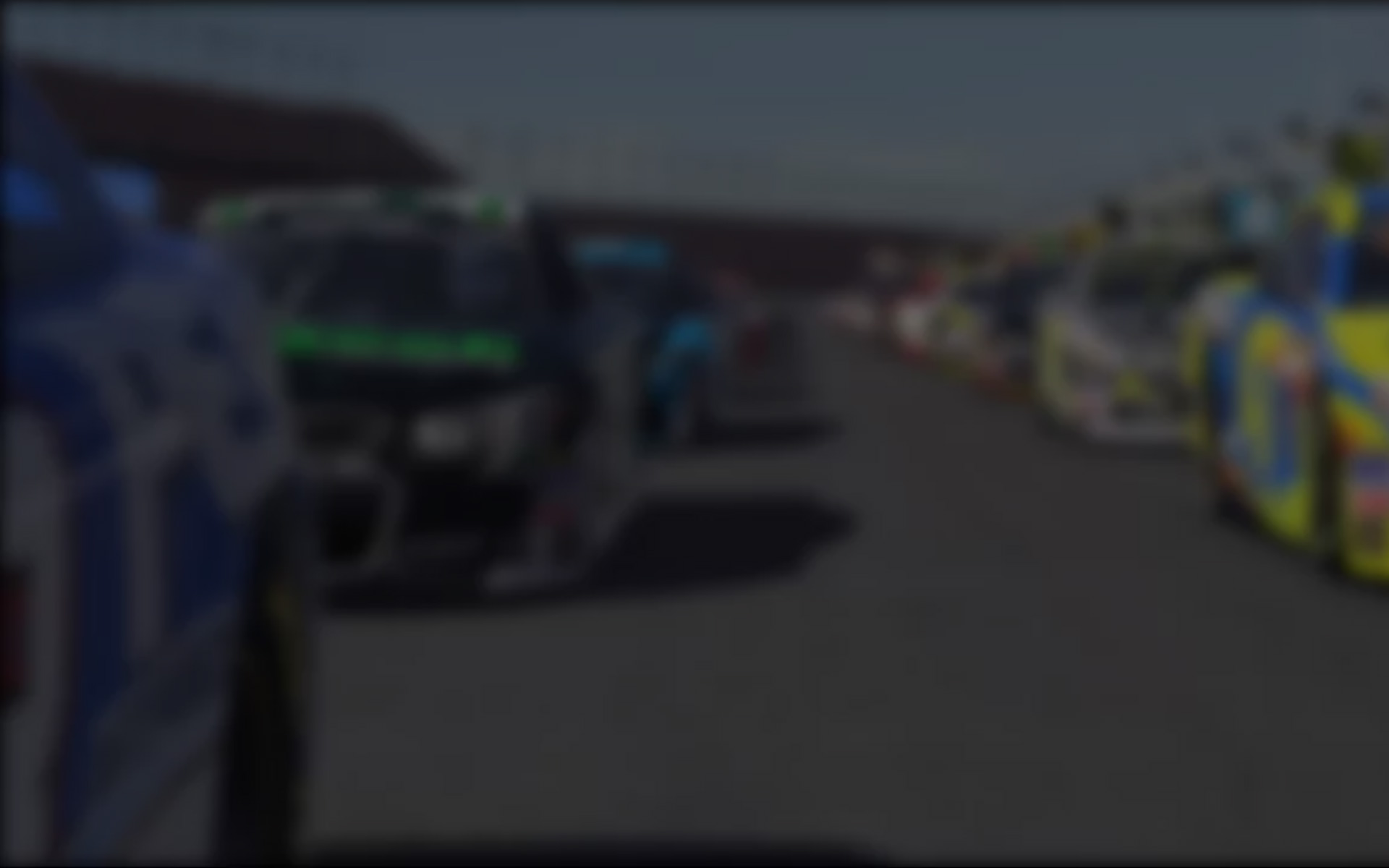 September 28th, 2009 by DavidP
Round 2 of the iRacing Pro Series (iPSO) at Talladega Superspeedway ran on Friday at 8:00 a.m. EST, attracting only enough drivers for a single split.  But don't let that fool you. With a field of 27 drivers, eight of whom were from outside of the U.S., there was plenty of opportunity for some close, intense racing action.
Kyle Hadcock had the best run of his short iPSO career to take the win and, in the process, padded his championship point total with a solid 287 points as he works his way back into the top 50.
"My strategy was to make sure if I had to pit under green I came in as smooth as possible, not lock up the tires, not speed, and not slide through my pit stall. All pit stops ended up being under yellow so it wasn't that hard," said Hadcock.
When asked how his car performed over the course of the race Hadcock said, "Of course I wish I would run a 50.003 like (iPSO points leader Brad) Davies, but it's fast enough to win. Not sure what I'd change."
Despite leading 76 of 80 laps, Hadcock didn't have it easy out there. An army of drivers from outside of the U.S. were breathing down his neck in the final laps with Florian Godard (France), Richard Towler (England) and Martin Thiemt (DE-AT-CH) finishing second, fourth and fifth respectively. Looking farther down the finishing order, international members grabbed five of the top ten positions, making a statement that they can run on ovals too.
In the end, it was Kyle Hadcock (287 points) taking his first win and fourth top 5. Florian Godard (275) followed with a strong second place showing and his fourth top 5 of the season, while Allen Krier (264) scored his second top 5 in two starts this season coming home third. Richard Towler (253) finished fourth notching his seventh top 5 in 11 starts while Martin Thiemt (242) ticked off his sixth top 5 in 12 starts coming home fifth. The rest of the top 10 were Alexander Horn (231) in sixth, Jani Penttinen (220) in seventh, John Prather (209) in eighth, Richard Crozier (198) in ninth, and Jeff Sharp (187) in tenth.
---
You may also like...
---