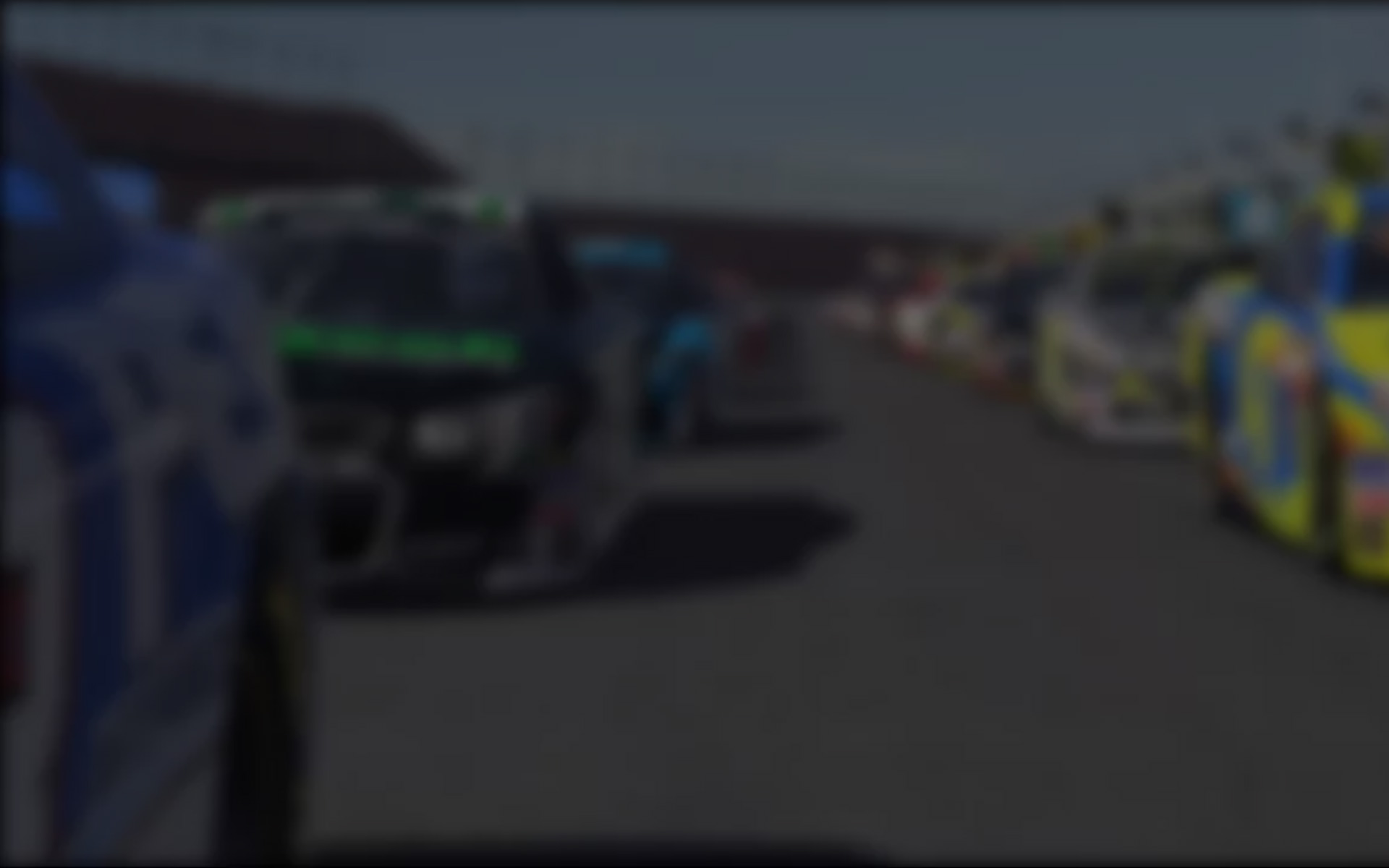 June 16th, 2016 by David Phillips
Track time.  It's key to any race driver's fortunes, whether you're talking stock cars or sports cars, Formula One or IndyCar, drag racing or rallying.  The more familiar a driver is with the track he or she is racing on, the better the odds of success.
But what's a driver to do when the track in question is more than eight miles long and consists largely of public roads; public roads that, but for a few days each year, are crowded with cars, trucks and motorcycles – and monitored by police who take a dim view of anyone exceeding the posted speed limits?
When the track is the Circuit de la Sarthe – home of the legendary 24 Hours of Le Mans — and the drivers are Oswaldo Negri Jr, John Pew, Scott Sharp, Jordan Taylor and Ricky Taylor they turn to iRacing.com, the world's leading online motorsports simulation service.  Renowned for its millimeter-precise virtual race tracks, iRacing is in the final stages of preparing its digital Circuit de la Sarthe for release to its world-wide membership.  And knowing that professional drivers often use the service to familiarize themselves with race tracks, this spring iRacing made its prototype (aka Beta) version of the Circuit de la Sarthe available to the professional iRacers who will be competing in the 24 Hours of Le Mans this weekend.
"iRacing was a big help in learning this track," says John Pew, who is making his Le Mans debut driving Michael Shank Racing's LMP2 Ligier-Honda.  "The track on the simulator is spot-on with reality. I am shifting at almost the same places and the brake zones are very realistic.  I really have the flow of the track and can't wait to get back on track this week.  Most of the other drivers have a lot of experience here, so anything I can do to shorten the learning curve is good."
Pew will be sharing the Shank car with Laurens Vanthoor and Negri, both iRacers and, in Negri's case, Pew's regular teammate in the IMSA WeatherTech SportsCar Championship. Although he is among the world's most experienced sports car racers, like Pew, Negri is making his debut at Le Mans this year.
"Preparing for Le Mans using iRacing was very helpful," he says.  "With just one pre-race test session in early June, a driver has a very limited amount of time to learn the track.  And given that Le Mans is more than eight miles long, there's a lot of track to learn.
"The circuit has some very technical sections, especially Tertre Rouge and the Indianapolis One and Two corners.   It was critical to practice the lines and braking points for those corners before we actually got on the track.  And having used iRacing many, many times before, I was confident that what I learned practicing for Le Mans on iRacing would transfer directly to the real circuit."
In contrast to Pew and Negri, Sharp and Taylor are Le Mans veterans.  And while they have hundreds of laps at the Circuit de la Sarthe in their collective banks, they turned to iRacing for a refresher course of sorts this spring.
"iRacing's beta version of Le Mans was a great way to familiarize myself with the track again," says Sharp, who is making his third start at Le Mans this weekend in the Extreme Speed Motorsports LMP2 Ligier-Nissan.  "The track is identical in every detail – especially the bumps on the Mulsanne Straight!  I can't wait for iRacing's finished version.  I'm sure all the sim racers will enjoy it."
"Having the layout of Le Mans on iRacing is very important because you never get to test or practice here, apart from the official pre-qualifying," says Jordan Taylor who is looking for his second straight GTE-Pro class win at Le Mans with Corvette.   "So being able to do unlimited miles on iRacing, trying things out, crashing the car, resetting and going again is really worth a lot to a driver . . . learning the lines, the curbs, things like that.  I was able to get on iRacing last week as kind of a refresher between pre-qualifying and the race week."
Although the Taylors are no strangers to the term "sibling rivalry," when they're not running door-to-door on the race track, they work together to improve their odds of winning.  Not surprisingly, iRacing plays a big role in that aspect of their careers as well.
"You always want to be faster than your teammate," says Ricky Taylor, "but we're open to sharing with one another. We both want the other to succeed.  Jordan and I actually went around the track together today in the rent-a-car looking at some things that we learned in pre-qualifying and, in some cases, had a chance to confirm using iRacing."
They might not have as many laps around Le Mans as Sharp and the Taylors — and they're certainly not brothers — but Pew and Negri also work together for the common good, often using iRacing to prepare for races like Le Mans.  In addition to comparing notes, discussing chassis set-ups, gearing and the like, the two quite literally take one another for a ride.
"After I do a session on iRacing, I save it on my computer hard drive and send it to John – and vice versa," says Negri.  "That way we can experience, first hand, how the other guy is driving the track; what lines he's taking through the corners, the braking points, what gears he's using and where.  iRacing also has a pretty sophisticated telemetry system that enables us to share the data from our sessions between ourselves and with our race engineers on the team.  It's been invaluable in helping us prepare for the test days and for the race."
All the pre-race preparation comes to a head this weekend a few miles south of Le Mans, France.  With a little help from their friends at iRacing, Messrs Pew, Negri, Sharp and the brothers Taylor have a bit of a head start on the competition.
---
You may also like...
---