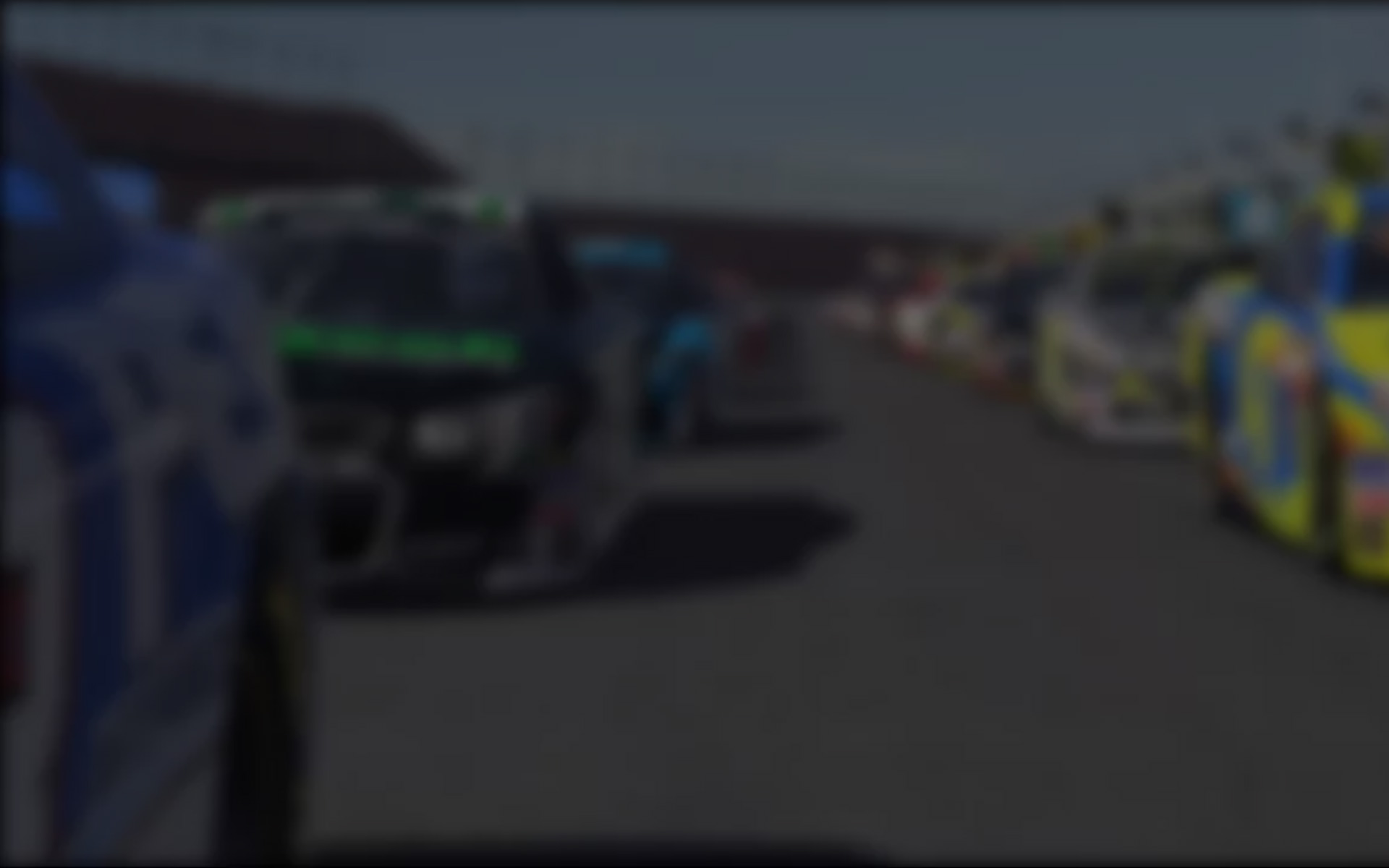 Qualifying and Racing in Ultra-Realistic Racing Simulators Highlight Fans' Race Day Experience
If the two living members of the NASCAR Hall of Fame's inaugural class of inductees, Richard Petty and Junior Johnson, are still wondering who's the better racer, they won't need to order new helmets and driving uniforms to find out; they can just show up on May 23, 2010, the day of their formal induction into the Hall of Fame, and answer the question behind the wheel of one of the 15 iRacing.com-powered NASCAR stock car simulators located in the Hall.
"We're honored that the NASCAR Hall of Fame selected iRacing to develop the part of the visitor experience that actually puts fans behind the wheel of a NASCAR Sprint Cup car for the most realistic possible virtual driving experience," said Steve Myers, iRacing's executive producer.  "And we expect that many of the fans who meet us in the Hall of Fame experience will choose to get even closer to the sport of NASCAR racing by joining the iRacing community and participating in our official NASCAR-sanctioned online racing series."
The NASCAR Hall of Fame official racing simulation that will entertain hundreds of thousands of visitors to the NASCAR Hall of Fame every year (and potentially let Richard and Junior have another chance to race each other) is a custom version of the same software iRacing.com uses in its popular online motorsport simulation service.  It features the same laser-scanned, millimeter-accurate version of all the tracks on the NASCAR Sprint Cup schedule and the NASCAR cars driven regularly in the online version by more than 15,000 iRacing members, including NASCAR stars such as Dale Earnhardt, Jr., A.J. Allmendinger, Joey Logano, Martin Truex, Jr., Marcos Ambrose, Bobby Labonte, Brad Keselowski, Michael McDowell, Justin Labonte, Colin Braun, Chad McCumbee and Cale Gale.
It's important to us that every aspect of our guest experience be as realistic as possible – not just another arcade experience, but an activity that is challenging and demonstrates the skills necessary to drive a stock car.
iRacing brings exactly that level of accuracy and authenticity," said Winston Kelley, executive director of the NASCAR Hall of Fame, who noted that Hall of Fame had entered into a multi-year agreement with iRacing to provide the simulated driving experience at the Hall.  "Beyond that, we needed to work with a proven and reliable team iRacing has worked hard to achieve the benchmarks that we've set."
According to Myers, the Hall of Fame's version of the iRacing software will have a customized front end that replaces the normal online one; automates the driving process so that visitors have a "get-in-and-go"  experience; adds the ability for the administrator to specify aspects of the visitor's driving program including number of laps that can be driven and other variables; and collects data such as best qualifying lap time, race performance and finish order for fields of up to 15 cars so as to ensure a fun and informative experience for every visitor.
The NASCAR Hall of Fame
The iRacing software will run in a set of seven two-seat NASCAR stock car replicas, providing 14 simultaneous driving positions.  Another simulator will be designated for wheelchair use as well for those with disabilities.  The customized version of the software permits the Hall of Fame to schedule races that will be broadcast on a giant 50-foot overhead video screen.  Just as in the real world, the drivers' friends and other visitors will be able to watch all the action and cheer them on.  (During qualifying periods, the screen will display standings and other information.)
The Great Hall, NASCAR Hall of Fame.
In a separate area, and with a more basic simulator where the driver stands rather than sitting in a racing seat, visitors will also be able to experience a qualifying session.
"It has been a fresh and enjoyable challenge doing that for the NASCAR Hall of Fame, which promises to be one of the most popular attractions in America," Myers said, "We're pleased that millions of NASCAR fans over the years will get to feel what it is like to drive a Sprint Cup car at one of their favorite tracks."
Tickets and memberships for the NASCAR Hall of Fame are available by calling 877-231-2010 or online at www.nascarhall.com. General admission prices are $19.95 for adults, $17.95 for seniors and military, $12.95 for children 5-12 and free for children under 5. Simulators rides are $5 per person for non-members and are offered at discounted rates for members.
About iRacing.com
The company was founded in September of 2004 by Dave Kaemmer and John Henry. Kaemmer was co-founder of Papyrus Design Group, developers of award-winning racing simulations including NASCAR Racing: 2003 Season and Grand Prix Legends. Henry is principal owner of the Boston Red Sox and Fenway Sports Group – the co-owner of Roush Fenway Racing – as well as an avid simracer. The iRacing team combines more than 100 years of real-world racing experience with more than 50 years of successful racing simulation development.  The company has developed numerous corporate relationships in the motorsport industry, including agreements to develop track simulations with International Speedway Corporation, Speedway Motorsports, and Panoz Motor Sports Group and vehicles with General Motors, Riley Technologies, Radical Sportscars, and 600 Racing.  iRacing is the official simulation partner of the NASCAR Hall of Fame, Sports Car Club of America, Volkswagen Jetta TDI Cup, Star Mazda Championship, Skip Barber Racing School and Australia's V8 Super School. In April, 2009 iRacing and NASCAR announced a partnership to develop NASCAR-sanctioned online racing series.  A similar program with the Indy Racing League, Indianapolis Motor Speedway and Dallara Automobili was announced in August, 2009.  The iRacing service is open to racers and fans of all skill levels from top-level pros to complete beginners. To join in the fun, go to www.iRacing.com.
About the NASCAR Hall of Fame
Opening May 11, 2010 in Uptown Charlotte, the 150,000-square-foot NASCAR Hall of Fame is an interactive, entertainment attraction honoring the history and heritage of NASCAR. The high-tech venue, designed to educate and entertain race fans and non-fans alike, includes artifacts, interactive exhibits, 275-person state-of-the-art theater, Hall of Honor, Buffalo Wild Wings restaurant, Sports Avenue retail outlet and NASCAR Media Group-operated broadcast studio. The five-acre site also includes a privately developed 19-story office tower and 102,000-square-foot expansion to the Charlotte Convention Center, highlighted by a 40,000 square-foot ballroom. The NASCAR Hall of Fame is owned by the City of Charlotte, licensed by NASCAR and operated by the Charlotte Regional Visitors Authority. www.nascarhall.com
---
You may also like...
---