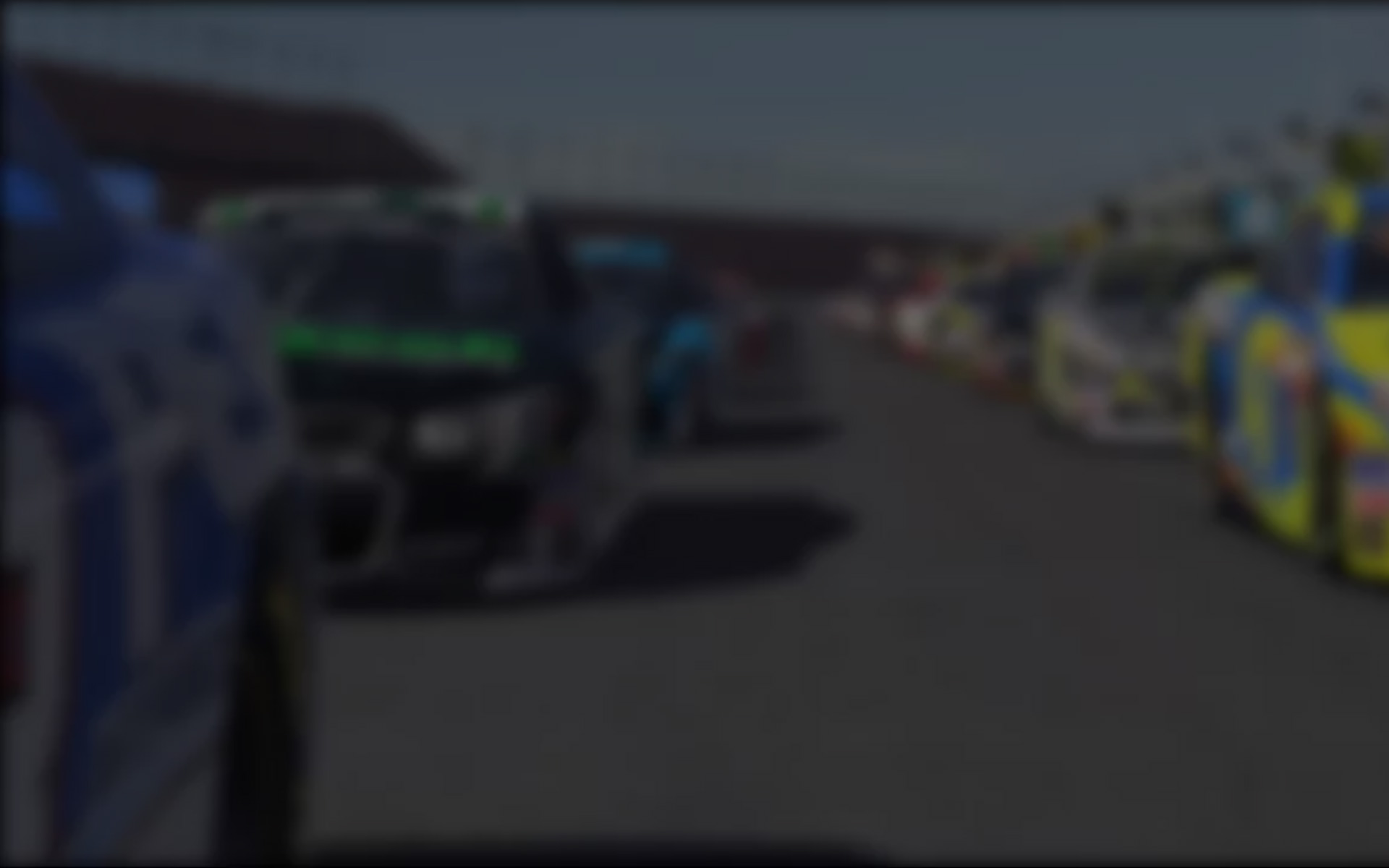 Great Grandson of NASCAR Founder Bill France Will Carry iRacing.com Flag in 2010; First Race Tonight
His racing roots go back three generations, and now 18-year-old Ben Kennedy is making his own mark in the sport that's virtually synonymous with his grandfather and great-grandfather's name – France.  Kennedy, the great-grandson of NASCAR founder Bill France, Sr. and son of International Speedway Corporation CEO Lesa France Kennedy, is already a champion in the Pro-Truck class at Orlando Speed World and New Smyrna Speedway.  The 18-year-old high school senior's next step up the motorsport ladder, aboard a Chevrolet Impala SS super late model fielded by Mark Martin Racing, will be sponsored by iRacing.com, the world's premier online racing simulation service.  Kennedy's first race in iRacing.com livery is scheduled for this evening at Orlando Speed World.  Saturday he'll compete at New Smyrna Speedway.
The announcement was made by Tony Gardner, iRacing.com's president and Benny Ertel, business manager for Mark Martin Performance.
"Ben Kennedy joined iRacing.com more than two years ago, almost as soon as we opened our internet racing service to the public," Gardner said.  "He's been an enthusiastic iRacer and we've watched his performance in real-world competition as well and believe he has great potential.  We're pleased to be a part of Ben's real-world racing career."
In addition to participating in many practice sessions, Kennedy has won eight times in iRacing.com official online racing events, and made more than 50 starts.
"Ben showed promise of being an excellent race driver in his first season with Mark Martin Performance," Ertel said.  "After he won two championships in pro trucks last year we suggested to Ben and his family that he was more than ready to step up to the super late model, and that's what we're doing this year.  Mark's a big fan of iRacing.com and I know Ben has been a member for quite a while.  We're very happy to have iRacing.com's support this year."
While the super late model is a substantial step up in performance from the pro truck that Kennedy drove to last season's twin championships, as Ertel noted, Ben's already shown his ability to manage the increased performance of the 630-horsepower, 2,750-pound Chevy, winning the feature at New Smyrna Speedway in his second race.
Kennedy, who enjoys racing games, began his real-world racing career in quarter midgets, diminutive open-wheel race cars, at the age of 14 and raced in that class for two years before stepping up to the pro truck.
"I'd been interested in racing for a long time, but the quarter midget was more of a family sport," Kennedy recalled as he reviewed his driving career to date.  "We pretty much just loaded up the car and took it to the race track.  We hardly touched the car between races."
That changed when Kennedy stepped up to the truck.  That vehicle was run out of a full-fledged race shop, and he began spending much of his spare time after school in the shop, learning about the mechanical side of the sport and becoming familiar with the equipment.  Still, it took a while before Kennedy began to expand his horizons as a racing driver.
I thought of driving the truck as a hobby," Kennedy said.  "Now I'm thinking about racing as a career."
Kennedy says that while racing the super late model will have his full attention this year, his next goal is the NASCAR Camping World Series.  "And maybe someday the Sprint Cup," he continued, referring to NASCAR's premier series.
Glenn Garrison, who oversees Kennedy's car at Mark Martin Performance, believes his young charge has what it takes to go all the way.
He's real good.  I've worked with a lot of drivers.  Ben is incredibly talented as far as driving the car.  He has an awesome ability to drive the car and drive it hard.  He's good at telling me what he wants in the car.  He's able to tell me what the car is doing at every point in the corner."
As an example of Kennedy's surprising mature ability, Garrison spoke about the first time Kennedy tested the super late model at New Smyrna.  "That car's got a completely different feel from the pro truck.  He'd never been in a late model, and I told him to do ten laps just to get a feel for how the car responds and then ten hard laps.  On his third hard lap he was fast enough to win the pole."
Kennedy did qualify on the pole for his first race at New Smyrna and after the top six qualifiers were inverted for the start, finished fifth.  The next time out, Kennedy won the race.
The team plans to run approximately 30 races this season, including events outside Florida toward the end of the year.  On the academic side of his life, Kennedy plans to pursue a degree in business administration or engineering.  He devotes his somewhat limited spare time to "hanging out with my friends and family, wakeboarding and doing iRacing.  I do a lot of practice and some racing.  I mess around with setups on the car.  Based on my experience in the real world, the cars in iRacing respond pretty much the same."
---
You may also like...
---