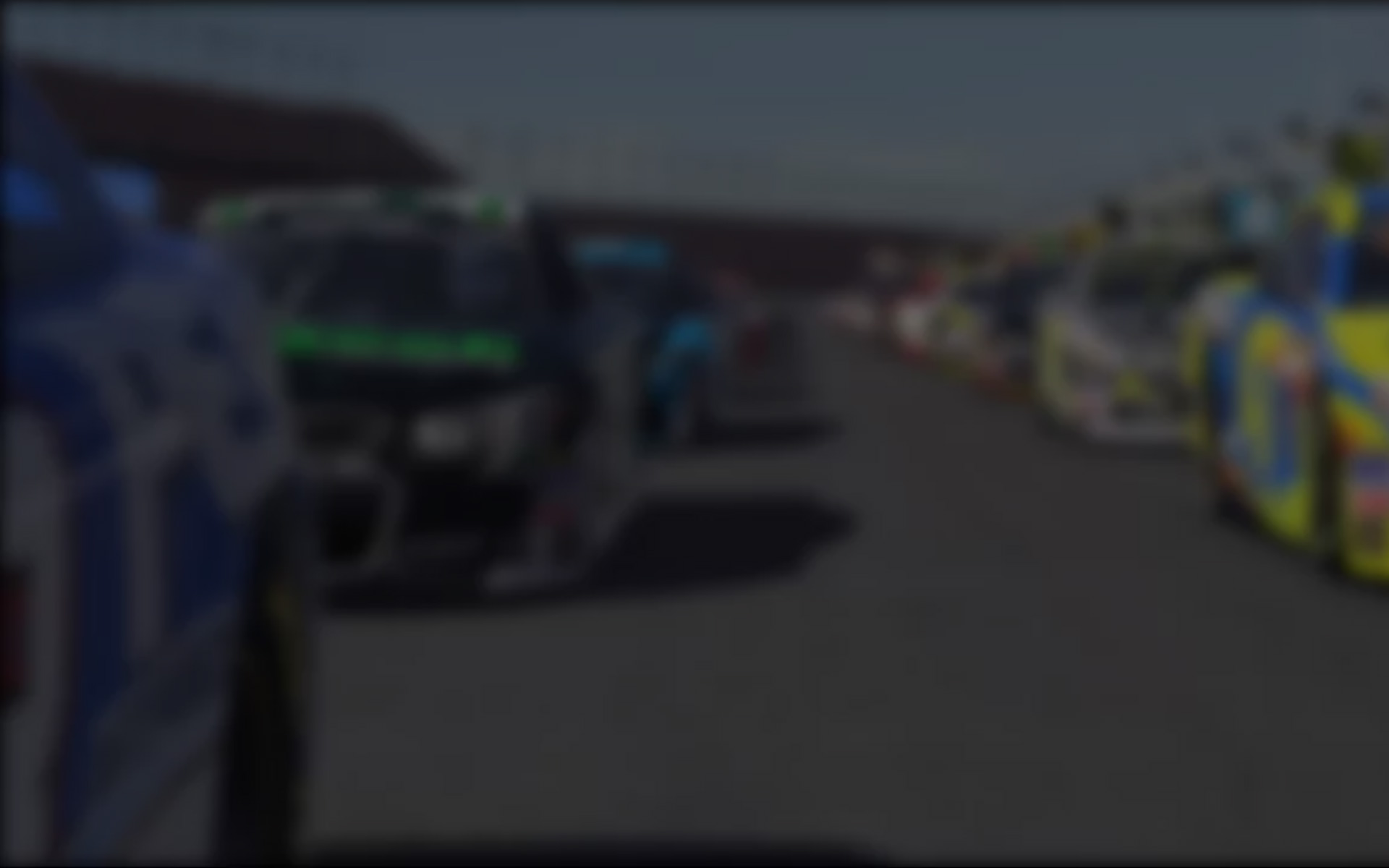 September 29th, 2015 by JaimeB
By the narrowest of margins – think 0.004sec — in one of the most hotly contested classes, iRacing staffer Grant Reeve won the Super Street-R National Championship at the Sports Car Club of America TireRack Solo Nationals earlier this month.  A record-breaking 1228 SCCA members gathered in Lincoln, Nebraska from September 8th to 11th to compete in the annual event to crown the top autocrossers in the nation.  Reeve drove his iRacing.com-sponsored 2003 Chevrolet Corvette Z-06 to a hard-fought victory in a class considered to be one of the toughest to win due to the many multi-time national champions who choose to run in it.
"The mass of people converging on me helped me do the math and realize I had the win."  –  Grant Reeve
The title of National Champion is determined by combining a driver's best lap time from each of two different courses – with only three "runs" or "laps" through each course.  On the opening day, Reeve finished competition on the first course with a 0.115sec lead over five-time national champion Matthew Braun who was driving a 2001 Porsche 911 GT3.  Eight-time champion Sam Strano trailed by only 0.401sec in his 2007 Chevrolet Corvette Z-06.
"That first day run was one of the best autocross runs I've ever put together," said Reeve.
In three prior visits to Nationals, Reeve had posted times near the top of the class on the opening day but struggled with time penalties assessed when a driver hits one of the orange pylons that outline the course boundaries.
It all seemed about to unravel on day two.  Reeve found himself well down in the standings after his first two attempts were marred by time penalties for hitting cones.  As he positioned his car at the start line for his final run, Reeve was under pressure both push for a faster time and to record a clean run.  He not only needed to avoid hitting any more cones, Reeve had to improve his lap time by more than three tenths to reclaim the lead from Strano and to leapfrog Braun who had moved into second place.
When Reeve's Corvette crossed the finish line on his third and final run, the clock beamed his time – a 52.128 second run – just enough to put him back on top by 0.004sec over Strano.
"The second day was a case of dealing with a slightly too loose car that I was too afraid to mess with and a bigger case of nerves, yet I somehow managed to stick that last run just well enough," explained Reeve.
Reeve then had to watch while Strano, Braun and several other drivers took their final runs.  Strano did not improve on his final run, leaving him in second place.  Braun also failed to improve on his last lap, finishing in third just 0.084sec behind Reeve.
"When they [Strano and Braun] didn't manage to improve, it left me a bit confused for a moment until the mass of people converging on me helped me do the math and realize I had the win," recalled Reeve.
Congratulations Grant!
---
You may also like...
---