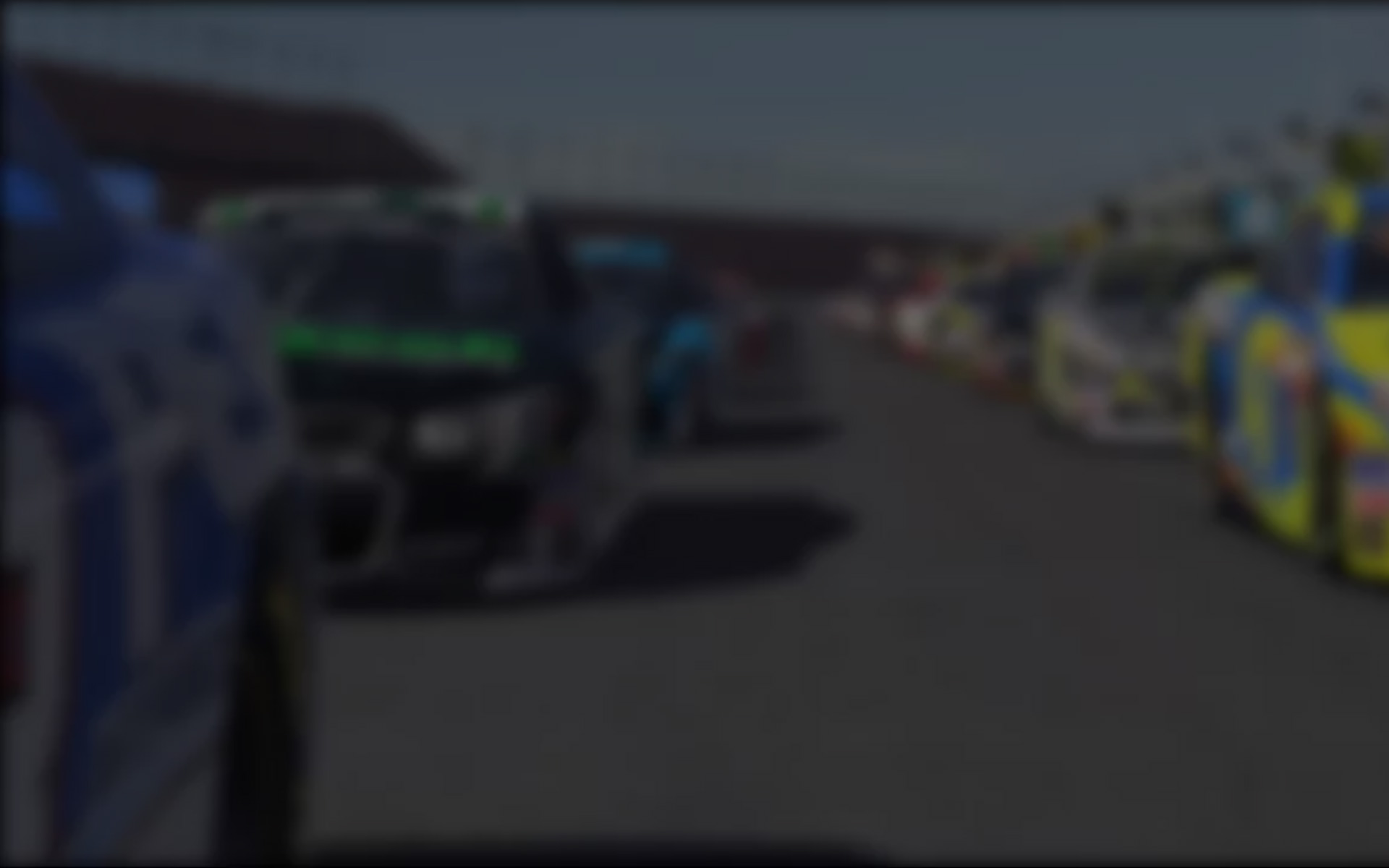 SEBRING, FLORIDA – With a third of the Red Sox Racing League's "Back to the Future" six-week season already in the books, the league heads to Florida's Sebring International Raceway for round number three, the Hendricks Airfield 30. One of America's oldest racing venues, Sebring Internatonal Raceway has been influential in many racing careers over the past seven decades. After serving it's primary function as an Air Force training base during World War II, the site found a new purpose as a race track that hosted what would become the annual 12 Hours of Sebring endurance race, showcasing the best names in racing both on the cars and in them. In addition to testing the best talents around, Sebring has also been home to many classes of Skip Barber Racing School students, where the 17-turn, 3.74-mile circuit quickly showed whether aspiring racers and enthusiasts have been paying attention.
This time around, RSR's 21-deep car field would play a supporting role as the SCCA Trans-Am Series' 2015 season opening Foametix 100, though unfortunately. mother nature wouldn't be so accommodating. "Heavy rain pushed their schedule around, so naturally ours got condensed too," said Red Sox Racing League officials commenting on shortened practice and qualifying times. "Thankfully the weather's going to hold up so we can both put on great shows for the fans, but there's no doubt we'd all like to see more track time out there." As a result, every bit of practice time became a precious commodity, which may have played a role in Storm Front Racing's big practice crash. "I got off track a few corners earlier and wanted to take it slow for a bit to clean the tires up, so I radioed to let [teammate] John [Koscielniak] by," said Terry Daul, driver of the #53 ITT Engineering car. "Radio must have been out because next thing I know, I am not on the ground anymore!" Daul and Koscielniak would have to scramble for backup cars, leading to 10th and fifth starting positions, respectively.
Higher up on the qualifying leaderbord, Brian Irby claims the Wil-Trans Pole Position award with a time of 2:28.613, only .007 seconds faster than Kevin Kyle who starts alongside on the front row. Reed Rundell and Dave Hoffman make up the second row. "The margin for error is small enough in qualifying as it is," said third-place qualifier Rundell. "We're hustling to get two or three timed laps and there's just so many places you can put a wheel off here, so I'm glad we will be starting in front of some of the madness!" John Koscielniak and Chris Weidner make up row three, followed by Paul Hesla, Alan Hesebeck, Michael Baley and Terry Daul for the top ten starters, all within 1.5 seconds in pace.
The green waves, and as has been a recurring theme in these Skip Barber cars, traffic was heavy early on. "A lap here at Sebring, to me at least, is almost like a 17-question quiz," commented Caribbean Food Delights driver James Prostell Jr. "The first 16 turns are like multiple choice questions – there's only one good way to go through them, whether its a hairpin or a high-speed bend where you take every inch of the road available. Then there's turn 17. That's the essay question at the end of the test. There are so many ways to go through that turn, coast through off the throttle, run around the outside, hug the inside wall. All kinds of options, which is great when running on your own.  Not so great in a huge pack!" Naturally, a few different lines intersected, resulting in a pileup that Rundell was able to escape, but John Koscielniak, Terry Daul, Paul Hesla, Dean Moll, or Andrew Feldman we're as lucky, and needed to hit pit lane for repairs from the lap one incident.
"After a turn 1 scare in Mosport two weeks ago, and contact at NHMS last time out, our team thought we had the best plan today – pit early and get away from all the packed traffic," said #10 NitroFish driver Les Turner. "Boy were we wrong! All we did was make two separate packs today!" Turner wouldn't do too bad for himself, though, finishing in sixth place. Same for Terry Daul who was forced into an early pit strategy of his own, finishing eighth after dropping to 17th.
Up front, Brian Irby once again exhibited the same skill that has kept him a perennial Red Sox Racing League contender regardless of the vehicles used. despite only qualifying .007 seconds faster than the next competitor, Irby's race pace was unmatched – midway through the race, his lead grew to four seconds, and nearly reached five by the time he pitted three laps later, handing the lead to Kevin Kyle. Sadly, Kyle's strong showing would have some heartache on the final lap, turning a potential podium into a 12th place finish.
More drama was in the books for Andrew Feldman, Tony Duffey, and James Prostell Jr., too. "You'd have thought we were racing for the win, not eleventh," said Prostell Jr. of a late race battle. "We were trading spots all over the track, great, clean, battling out there." The three pushed each other in the final laps, when, two corners from the end, Duffey exited a bit too wide, spun, and collected Prostell Jr. in the process. Feldman went on to claim the eleventh spot, Prostell Jr. limped home for 15th, while Duffey suffered too much damage to continue, classified 20th. "Rough way to finish, but man, that was a blast! Now, after car problems in Canada and New Hampshire that stopped us from seeing the checkers, you better believe I was crossing that line this time! Even did the cooldown lap too!"
At the sharp end of the field, Irby completed about as perfect run as can be had, leading 11 of the 12 laps on his way to an incident-free victory. Reed Rundell, mere feet from opening lap disaster hangs on for the second spot on the podium, while Paul Hesla recovers from a tough race at Canadian Tire Motorsports Park to claim third. Dave Hoffman and Chris Weidner round out the top five, but not without a close finish, less than four tenths separating the two.
Race Results
1. Brian Irby
2. Reed Rundell
3. Paul Hesla
4. Dave Hoffman
5. Chris Weidner
6. Les Turner
7. Michael Baley
8. Terry Daul
9. Sam Dobie
10. Dennis Griffen
11. Andrew Feldman
12. Kevin Kyle
13. John Koscielniak
14. Jeff Sharp
15. James Prostell Jr.
16. Dean Moll
17. Ed Sutcliff
18. Divina Galica
19. William Kabela
20. Tony Duffey
21. Alan Hesebeck
Adding to the excitement, League officials announced an extension to the six week series. "Earlier we explained that this would be a six-week series, but could expand based on the reception of the series. Well, the teams and fans have responded very favorably, so we're going to double up on the race count! Now, we'll still have a six-week champion, but we will also track points for the second half as well as an overall 12-week championship. Road America, Barber Motorsports Park, Mid-Ohio, Mazda Raceway Laguna Seca, Road Atlanta, and Watkins Glen have all agreed on terms and have been added to the schedule despite the short notice – we're thrilled to keep the success of the league rolling with these great venues!"
Next time out, the United Kingdom's Donington Park circuit hosts a 30-minute race for the Red Sox Racing League.
---
You may also like...
---