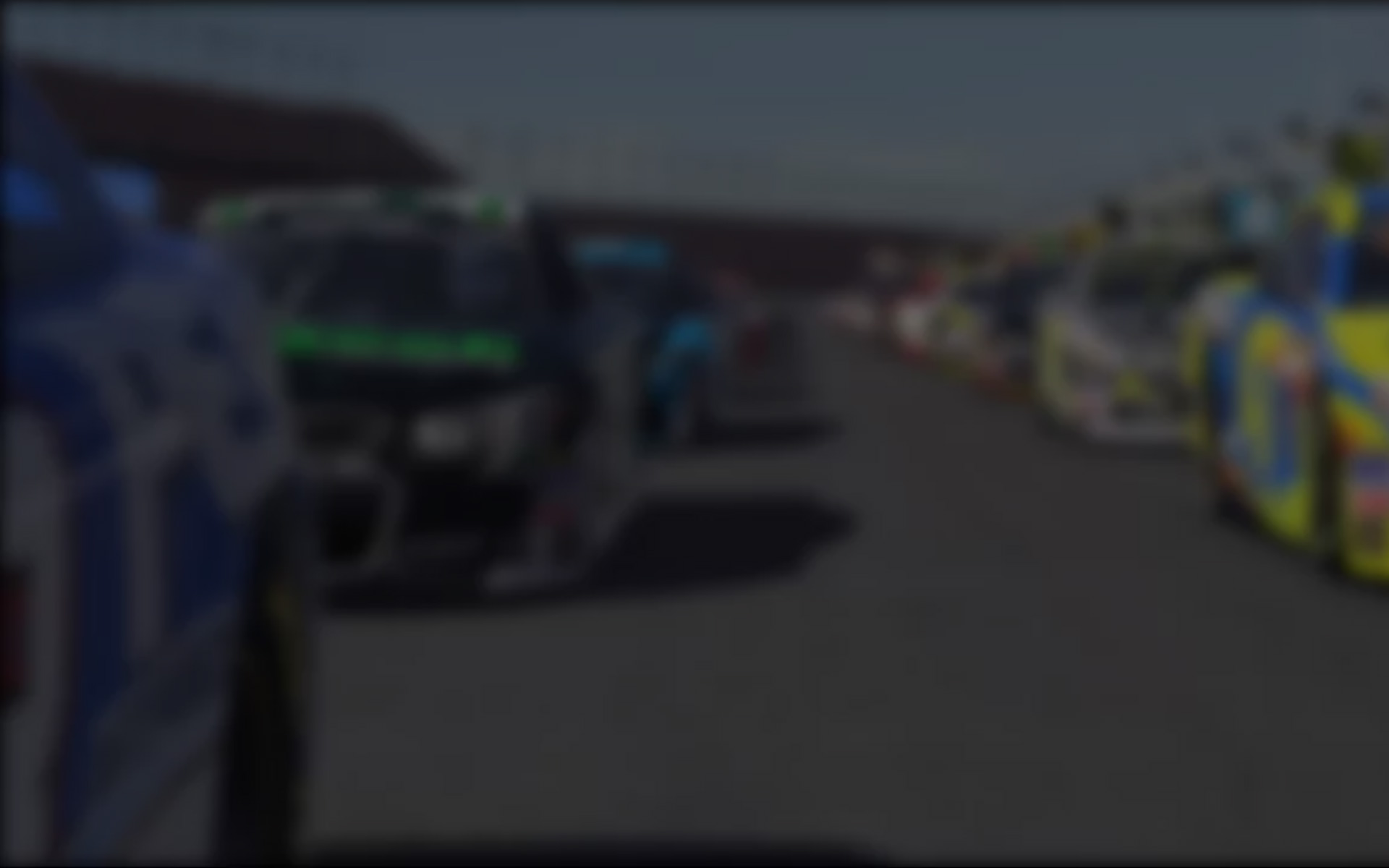 September 24th, 2014 by JaimeB
SEBRING, FL – After opening rounds at Virginia International Raceway and the Mid-Ohio Sports Car Course, the Red Sox Racing League GT Battle rages south to Florida for Round 3, the 45 Minutes of Sebring. Home of the annual 12 Hours of Sebring Endurance Race Sebring International Raceway's 17-turn, 3.7-mile layout and its abrasive surface has tested countless teams, drivers, and cars over the years. Made up of a wide variety of corners, ranging from fast, sweeping corners, to hairpins, and nearly everything in between, the unique Sebring International Raceway has become a popular year-round test facility for major racing teams, as it is a great venue to test the limits of man and machine.
Perhaps too tough of a venue. As the last round in the United States before making trips abroad to Belgium and Canada, the Sebring round of the championship only attracted 20 teams to the paddock, dropping nearly a third of the field from the 29-car group that took on the opener two weeks ago. While no team has made it public, many in the paddock believe the missing teams could be avoiding the notoriously rough track to spend more time preparing for Spa and Montreal. "Naturally, we want full fields at each event," noted Caribbean Food Delights BMW Z4 driver James Prostell Jr. "But at the same time, we don't want to rule out teams who can't make it to a race or two, or has the occasional bad race, so we're given two drop weeks for the season. Each driver's worst two races, or effectively, missed races are dropped from the record so they can still fight for the championship. I can't really blame a team for making a tough call like that – getting these machines abroad is a headache itself, and even harder if you have to make repairs and get everything sent out. A team like ours, well, we're scrapping for any points we can get, not to mention the exposure for our sponsors, so any race we can get to we're going to shoot for."
Shooting for the top spot in qualifying was Brian Irby, nabbing his second straight Wil-Trans Pole Position Award with a fast time of 2:00.979, .262 seconds faster than Dave Hoffman's time in the RUF, but this time in a McLaren MP4-12C. Irby spent the first round at VIR vying for the win in a RUF before contact derailed his day, and followed that up with an outstanding performance at Mid-Ohio, taking the win in a BMW Z4. "I hope he realizes each car has its championship," joked a series official. "Don't get me wrong, he can do what he wants, but he's earning all these points and just spreading them around three separate championships. If he doesn't stick with one, the only person that could stop him from taking home a trophy at the end of the year might be Irby himself!"
In any case, Irby has certainly proven his speed, and did so again with the green flag waving to start the 45 Minutes of Sebring. Taking to the track in his Gibson Guitars-sponsored McLaren MP4, Irby was in tune early, setting his fastest lap on lap three – a 2:01.225 that would have been fast enough to take pole position again. Dave Hoffman, though, had some lyrics of his own, laying down a laptime of 2:01.040 on the very next lap, a time that would stand to be the fastest of the race and shortened an already tight gap between the two lead cars. Lap after lap went by, and as the two leaders pulled away from the rest of the field, their own battle remained hotly contested until Hoffman pulled into pitlane on the end of lap 12 for service. Irby did the same a lap later, handing the lead to Joseph Jordan for a lap.
Conspicuously absent from the lead battles was perennial frontrunner Brad Vincent. Vincent, who qualified fast enough for the fifth starting position was forced to start from pitlane after missing the start due to electrical issues. The team was able to get Vincent running again, but not before falling a complete lap behind. Vincent's troubles were the first of many teams to face the same gremlins. Nine of the 20 starters, Brad Vincent, Andrew Gantman, Sam Dobie, Corey Wolf, Reed Rundell, Kevin Kyle, Andrew Feldman, Gary Jorgensen, and Scott Husted all had to deal with problems that either left their cars undriveable and stranded on the track, ending their days, or limping to the pits only to return to the race knowing they've lost too much time to recover. Said RUF driver Reed Rundell: "It just figures we'd get hit by something like this just when we really get things going in the Harley-Davidson RUF. The car was fantastic – we were up to fourth, hit the pits ready to come back out, run good for a lap and a half, then… nothing. Car just quits. Feel bad for the guys, but for what its worth their work to get us back out was priceless – so many other RUFs had trouble, we ended up second in class!"
For those unaffected by the seemingly rampant electrical faults, close calls nearly caused as much trouble. "I was trying to let Dennis [Griffen]'s McLaren by going into one of the hairpins, but somehow he snuck through while I was looking for him in the mirror," recalled Prostell Jr. "Next thing I know, I'm in no-man's land, right at the apex, with Dave Hoffman screaming by. He ends up clipping my left front, and I just knew we were both going for a spin, but I didn't, and he drove off into the distance. After the race, I stopped by Hoffman's trailer to apologize, and the guy didn't even realize it happened or even saw me in the first place! You know you're in the zone if day-glow yellow doesn't catch your eye!"
Heartache would follow for Les Turner. Hoping to take top honors in the BMW class, Turner took the white flag with a slim lead over the Storm Front Racing due of Terry Daul and John Koscielniak. Just two turns from victory, disaster struck. "I wanted a good run out of 16 to get down the backstretch good, but coming out of the corner, I started to lose it. I lost it, saved it, lost it again, almost saved it, then Terry [Daul] helped me lose it for good," recalled Turner. "I don't blame him a bit since I was all over the place and slowing trying to keep it together. He had nowhere to go. I just wish I could have brought home a win!" The contact between Turner and Daul gave Koscielniak an opportunity to squeak through for the BMW class win.
Try as he might, Dave Hoffman was unable to find the same speed to challenge for the overall victory after the pit cycle that he had shown early in the race. Further compounding issues, a quick spin on lap 16 saw Hoffman lose sight of Irby, and the resulting tire wear gave Joseph Jordan a chance to grab second overall as well. Irby cruised to his second win in as many weeks, followed by Joseph Jordan in another McLaren MP4-12C GT3 machine, with Hoffman taking third overall and the RUF class victory. Fourth overall was Koscielniak in the first of the BMW Z4's, with teammate Terry Daul rounding out the overall top five.
Class Results

McLaren MP4-12C
1. Brian Irby
2. Joseph Jordan
3. Dennis Griffen
4. Brad Vincent
RUF Rt-12R Track
1. Dave Hoffman
2. Reed Rundell
3. Scott Husted
4. Corey Wolf
5. Andrew Feldman
6. Sam Dobie
7. Andrew Gantman
8. Ed Sutcliff
9. Michael Baley
BMW Z4 GT3
1. John Koscielniak
2. Terry Daul
3. Les Turner
4. James Prostell Jr.
5. William Kabela
6. Gary Jorgensen
7. Kevin Kyle
After the race, a series official took to the podium to address the issue that affected nearly half of the field. "Regretfully, I'm taking this opportunity to inform everyone that after a little investigation, our battery supplier has admitted that we have received what is essentially a bad batch of batteries – products that shouldn't have made it past quality control inspections made their way into our teams vehicles, and had a big, negative effect on the outcome today. Considering the fact that so many were affected across all three marques, I don't suspect foul play, and we've already received our supplier's commitment to improved testing policies to make sure this doesn't happen again. Now, of course, the fact of the matter is that this has happened, and leaves us in a tough spot – do we leave the points and everything as they are, or do we throw the race out? Honestly, it's a racing deal – if we threw a race out every time somebody had something unfortunate out of their control, we'd never have an official race. On the other hand, almost half the field literally had no chance at a win. That being said, we're going with the best of both worlds by issuing every driver, affected or not, an additional drop week for the season. It's just the right thing for everyone."
Next up, Belgium's Spa-Francorchamps circuit receives a visit from the Red Sox Racing League with the GT Class Battle taking on Round 5, the Eau Rouge 45.
Full results for this weeks race: http://rsr.ileaguerace.com/champ/show_event_result/Red-Sox-Racing-League/5306
Current Championship Standings: http://rsr.ileaguerace.com/champ/show_champ/Red-Sox-Racing-League/670
---
You may also like...
---