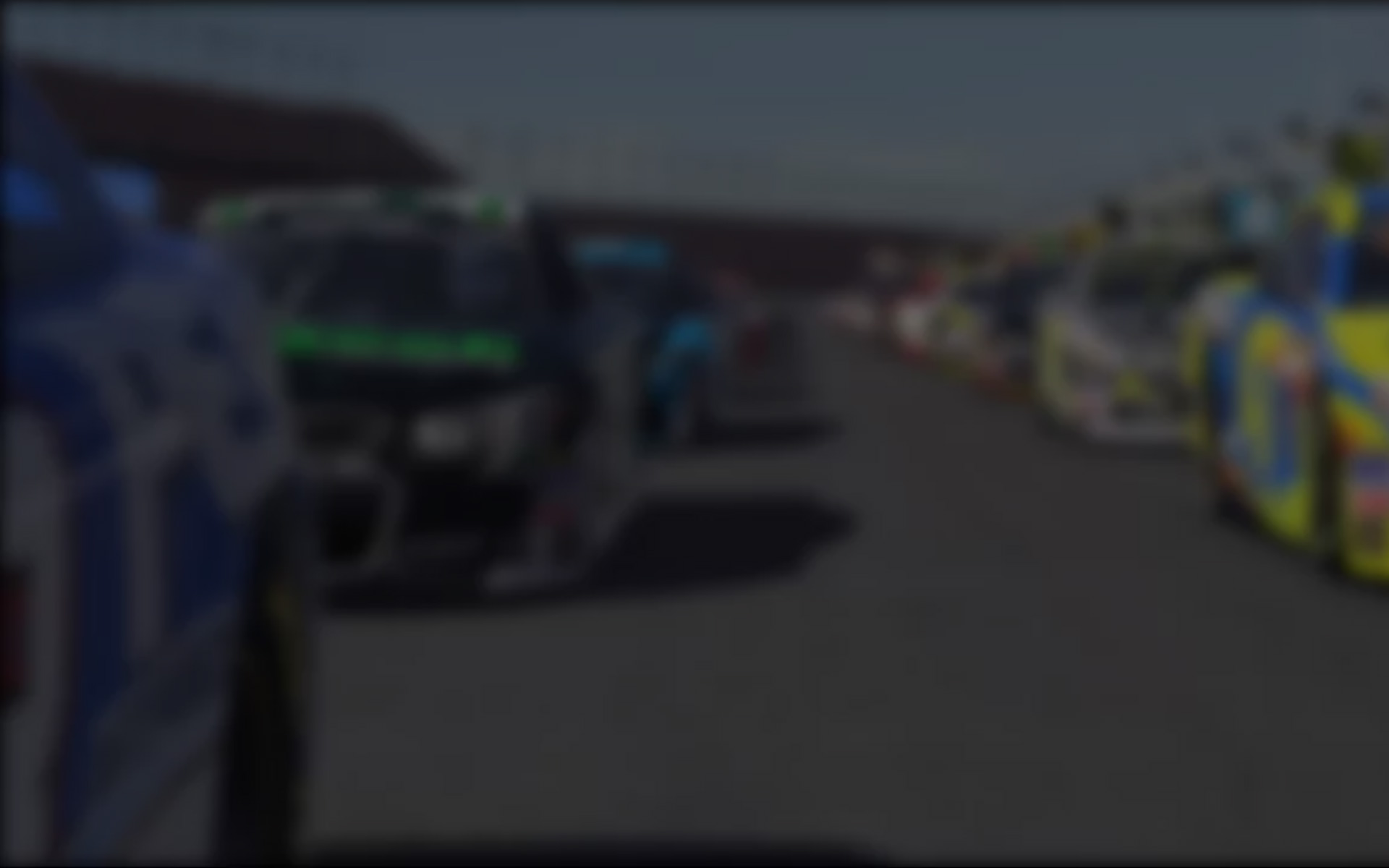 Christopher Leone wraps-up the first three round of the 2011 Season 4 inRacingNews Challenge with reports from Summit Point and Okayama International Circuit:
Week One: Summit Point (full)
The inRacingNews Challenge returned for the fourth and final season of 2011 with a round at its de facto home track, Summit Point Raceway. The first of four races on various Summit Point layouts, this week marks the only time where drivers would run on the full layout.
In both the Pontiac Solstice and SpecRacer Ford classes, a familiar name won the week and thus led the point standings coming out of the gate. In Solstice, Kalle Ruokola went two-for-two and scored 178 points. In SRF, Season Two champion Gabriel Tobar returned with a vengeance in his lone race, scoring 271 points against a highly competitive field.
In Solstice, iRNC mainstay Chris Hughson led most statistical categories, with 19 starts, 14 wins, and 17 poles. Behind him were many other familiar names: Wim Bries was second in starts with 12, Nenad Matijevic's seven wins placed him second in that category, and Bries and defending Solstice champion Michael Booth each took six poles to tie for second there.
In SRF, Ruokola exhibited Hughson-like dominance in those same statistical categories, with 18 starts, nine wins, and 13 poles. Hughson, however, put up 16 starts, nine wins, and six poles to keep most of those battles close. Meanwhile, Tom Sullivan tied Hughson in starts with 16, scored three wins (more than any driver besides Ruokola and Hughson), and tied for third with five poles.
Booth posted the fastest Solstice time trial lap with a 1:24.767, edging David Nieto's 1:24.786, and backed it up in qualifying with a 1:24.449, topping Tim Schuett's 1:24.621 and Nieto's 1:24.684. In SRF, Sergio Roda Junior was the only driver to break the 1:23 mark in time trials, turning a blistering 1:22.451. But it was Tobar, the longtime speed demon of the class, who topped all drivers in qualifying with a 1:22.073.
Drivers who enjoy the Summit Point scenery wouldn't have long to wait to return to the track, as they'll tackle the Jefferson Course in Week Three. But between Summit Point rounds, the iRNC  returned to the Okayama International Circuit's short course for Week Two. In this round last season, Booth (in Solstice) and Jerry Burkacki (in Ford) each took one win to pace their classes for the round.
Week Two: Okayama International Circuit (short)
The second week of Season Four of the 2011 inRacingNews Challenge saw the Pontiac Solstice and Spec Racer Ford classes take on the short course at Okayama International Circuit. Now a mainstay on the schedule, a good run at Okayama's first round on the schedule is integral to putting together a strong championship run.
Solstice driver Michael Booth and SRF driver Gabriel Tobar both know a thing or two about championship runs. Booth is the defending champion of the Solstice class, while Tobar was the SRF Season Two champion. But besides being former iRNC champions, they share another thing in common – both paced their respective classes in the Okayama round. Booth won both of his starts to score 170 points, while Tobar's one win in two starts was good for 193 points.
The Solstice statistical leader was, unsurprisingly, Chris Hughson, who won 18 of 23 starts and added 15 poles. Wim Bries came in second in each category, with 11 starts, five wins, and seven poles. But despite their stats, neither had a particularly strong points week; Hughson managed 121 points, while Bries only tallied 91.
SRF saw Bruno Caldas lead all drivers with 14 starts, but he did not take any wins and only managed one pole. The big winners on the week were Kalle Ruokola, who took six wins in nine starts, and Hughson, who took five in eight races. Ruokola also took six poles to lead the class, while Hughson took five.
David Nieto and Booth maintained their battle for fastest driver in the Solstice class, as Nieto's 1:01.706 time trial lap beat Booth's 1:01.783. But Booth topped Nieto in qualifying, his 1:01.488 edging his rival's 1:01.538. For the second week in a row, Sergio Roda Junior turned the fastest Ford time trial lap, a 1:00.741, but it was Henri Salminen's 1:00.173 that topped the qualifying charts. Tobar, usually the fastest qualifier in the class, took second with a 1:00.247.
Week Three of this iRNC season was destined to feel like déjà vu to most drivers, as they headed to the West Virginia panhandle for the second time in three weeks. This time, however, they were headed for the Jefferson course, just as they did in Week Three of Season Three. Booth was the top Solstice driver in the last visit to the track, while Hughson was the best of the SRF class.
Week Three: Summit Point (Jefferson)
In an inRacingNews Challenge homecoming, Week Three of 2011 Season Four marked the second of four rounds at Summit Point this season, as well as the quarter-mark of the season. By this point, the championship contenders in both the Pontiac Solstice and SpecRacer Ford classes are beginning to establish themselves.
And, in both classes, they're former championship winners. Chris Hughson was the best of a relatively low-scoring Solstice class this week, scoring 130 points to top second place Michael Booth's mark of 120 in a battle of two of the class's last three champions. Meanwhile, Gabriel Tobar continued to tear up the SRF class, winning both of his starts to score 169 points.
Hughson started 13 races, tied for the class lead with Wim Bries. But while Bries only took eight wins, Hughson was nearly perfect with 12. Bries' only edge over Hughson was in poles, 11-10. A.J. Stravato, who started 12 races to rank third in that category, only took two wins and three poles, but both were good for a tie for third in each category, illustrating Bries' and Hughson's dominance.
Hughson also topped the Ford class in starts with 13, tied with Nikolay Andreev. But once again, Hughson's 11 wins and 10 poles proved superior to Andreev's three wins and four poles, respectively. Defending class champion Kalle Ruokola ranked second in both wins and poles, with five of each.
Booth turned the fastest Solstice time trial lap, a 56.556, and turned up the heat even further in qualifying with a 56.186 to beat some of the series' top names. In SRF time trials, Gaston Taberner was the only driver to break the 55-second barrier with a time of 54.704, and he improved upon it in qualifying with a 54.353. But Tobar returned to his rightful place at the top of the speed charts in qualifying by turning a blistering 53.965-second lap.
The iRNC will head north for Week Four, returning to Lime Rock Park for the first of two visits this season. This time, the drivers will utilize the full layout; last season, Kalle Ruokola won the round in Solstice, while Tim Bone was the best of the SRF class.
---
You may also like...
---