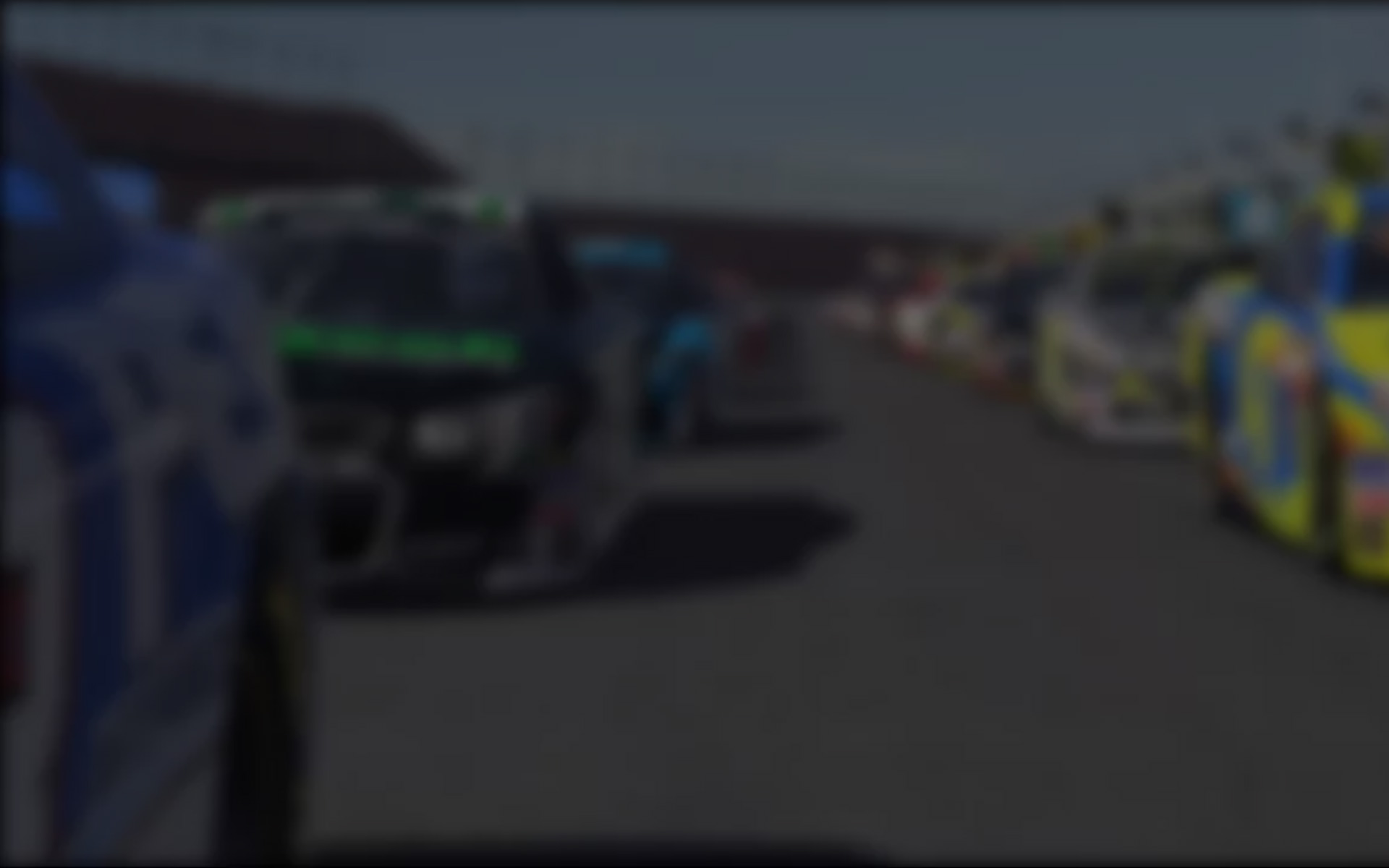 With Kentucky Motor Speedway now in the books, the 2012 Season One NASCAR iRacing.com Class A Series (NiCAS) season is a wrap. A season that saw outstanding participation in the top level oval car in the world of online racing, and reached new heights for weekly averages will certainly be one to remember for a long time to come. Drivers from all over the world flocked to the series in hopes of reaching the NASCAR iRacing.com Pro Series (NiPS), giving themselves a chance to earn the coveted World Championship.
One of the best championship battles in recent memory, if not ever, took place between Jared Crawford and the up and coming Jason Karlavige. It ended with Crawford on top by a slim 58 points. Along with the championship, Crawford earns the equally important number one seed into the 2012 NiPS taking place at years end. Despite a solid effort, that would have crushed the competition in any past season, Karlavige will have to settle for second on the season.
The top ten overall Class A licensed sim races at season's end earn a promotion up the ranks to the Pro license level. This is the first of three seasons that the ladder system will be in effect, where the 3o promoted Class A drivers will join the bottom 25 in this season's NASCAR iRacing.com Series World Championship (NiSWC) season, thus making the 55 driver NiPS field. From there, the top 25 drivers will be promoted to a NiSWC license, giving them a chance to take part in the highest series in online racing, which pays in  excess of $10,000 to the champion.
The following drivers have all put in an outstanding effort, making the top twelve in one of the highest rated season long battles to date.
Jared Crawford 2716
Jason Karlavige 2658
Adam Gilliland 2339
Casey Malone 2252
Philipp Geiss 2161
Richard Dusett 2125
Dylan Duval 2108
Brandon Schmidt 2107
Kyle Gottula 2049
Kenneth O'Keefe 2039
The iRacing.com system places drivers in divisions based on ratings entering the season. Your division does not hinder you from racing in top races throughout the season as the lower rated drivers begin to improve, but it provides a more level playing field, allowing drivers to run for a championship with other drivers with the same skill set. There are ten divisions, which means ten very happy champions at season's end.
Former NiPS driver Robert Frieary III locked down the Division Two Championship handily over second place Derek Crone, with Mike Avison rounding-out the podium. The Division Three crown went to Malik Ray over Ian Hann, while Daniel Hake won a nail-biter over Bill Ross Jr. in Division Four. Edward Burch Jr. of New York won the Division Five title walking away, while Jay Kluk of Ohio edged-out Jeff Paris by only 16 points in Division Six. Another nail-biter in Division Seven; this time it is Lewis King edging fellow Mid-South driver James Boyett by a mere seven points. Not to be outdone, California's James Falcon Pratt beat out the Pennsylvanian Andrew Cornelius by just three points to earn the Division Eight title. Two drivers looking to move up in rankings next season are John Schilling and Dustin Bryson, the Division Nine and Ten Champions.
Of the 2,516 competitors to take part in the widely successful 2012 opening NiCAS season, a few drivers stood-out for different reasons. The most impressive was current NiSWC driver Patrick Baldwin going big with 19 wins in his 37 starts, earning him the most wins of anyone. 14 drivers scored ten or more victories on the season. The dedication award has to go to Howard Bell, who competed it 150 races over the twelve week season, earning the most starts. Bell was one of seven drivers who raced over 100 times on the season.
With all that being said, you can put a bow on 2012 Season One, and look ahead to future racing. For some it means trying to steak out their ground at the next level of racing, while others are focused on more modest goals. Whatever your goals may be, good luck, and congratulations to all our champions from everyone here at inRacingNews.
---
You may also like...
---