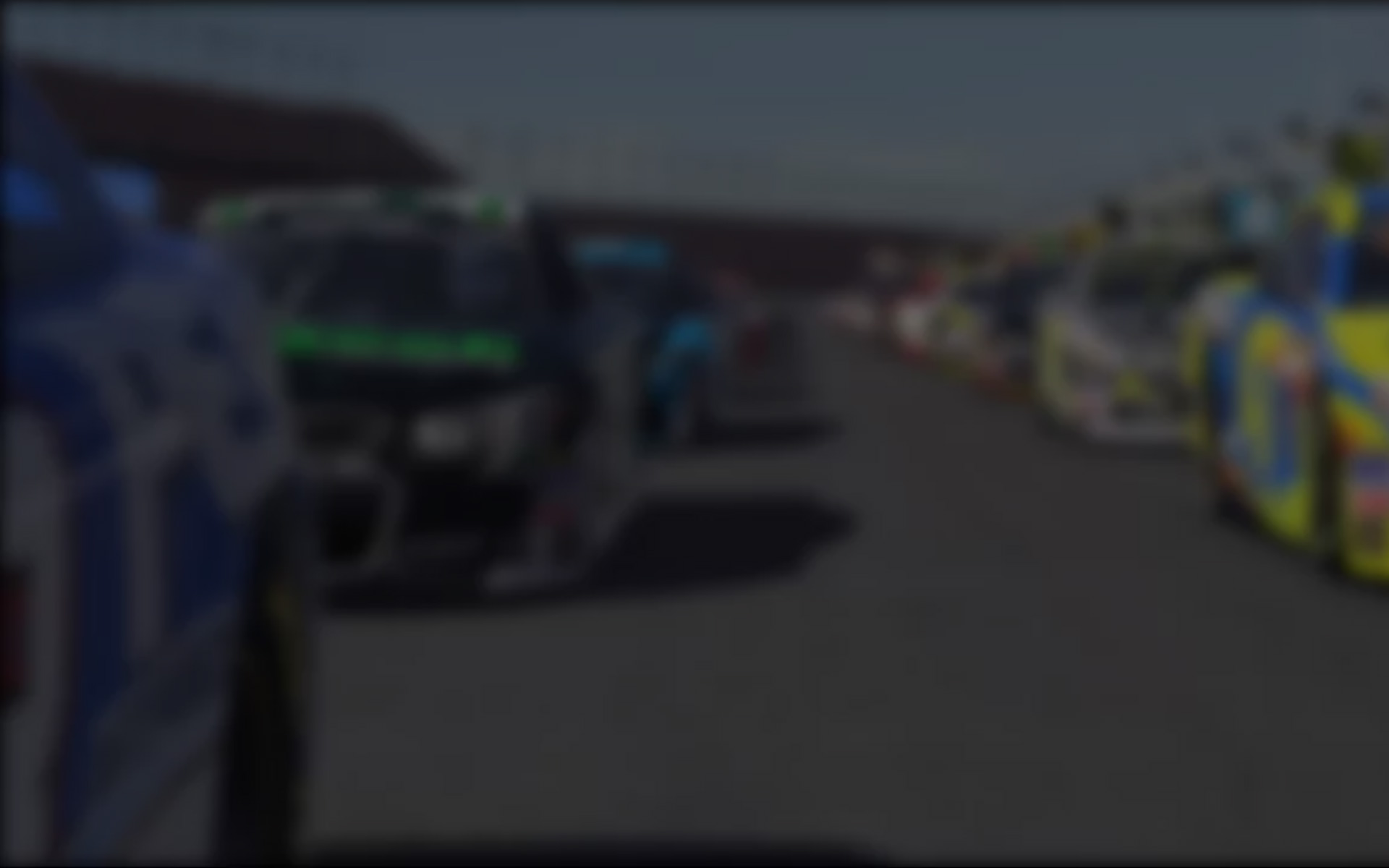 March 21st, 2018 by Jake Sparey
The eight year record for most consecutive race victories in a row held by Greger Huttu was equaled for the first time as Martin Kronke extended his winning streak to fourteen straight wins, making the German unbeaten since October 2016.
The winter break concluded and out of the shadows lurched forty drivers hungry to challenge for a championship, knowing fully well that one fearsome creature had devoured at a rate like no other before. Martin Kronke had gone unbeaten since the 8th of October 2016 leaving many to wonder if he could find the heroics once again. However there would be a lot of change between last season and this, especially regarding the rules. A changed points system, changes in tyre wear, changes in the tyre model, ERS and the controversial re-introduction of third party software all could have made the change that tipped the balance in a different direction.
Quailfying though would be another case of the same story on the bookshelf as Martin Kronke would nab pole position for VRS Coanda Simsport with a 1:10.042. Fernando Alonso's simracing team would also kick off the new season with a good qualifying effort as Sebastian Job would put his FA Racing G2 vehicle alongside, behind by just half a tenth. Current GRC Rallycross driver Mitchell DeJong would start third with the five time iRacing World Championship Grand Prix Series champion Greger Huttu in fourth. Row three would consist of a resurgent Olli Pahkala for Team Redline and seventeen year old Marcus Jensen, fresh off of a move from Apex Racing UK to Burst Esports in the prior week. Scotsman Kevin Ellis Jr. would start seventh along with Peter Berryman in eighth, both representing Apex Racing UK.
The start to the event proved to be the most shocking as the difference between good and bad starts were crystal clear. Job, Huttu and Pahkala would bog down terribly, allowing the likes of Jensen and Ellis Jr. to get by before the first corner. Not everyone though would make it through cleanly as Coanda's latest signing, Tommy Ostgaard would run wide on entry to turn one however would largely go unnoticed as Radicals Online would turn their magnets on as four of their six entries would be out on the opening lap including their latest signing from Evolution Racing Team, Michael Partington as Orion Race Team's Ilkka Haapala also failed to make it around.
Sebastian Job however would continue to struggle as his pit limiter would flick on multiple times on the front straight instead of his DRS, costing him a number of positions, moving outside of the top ten within six laps. This would also be mired with his ERS system getting stuck, causing Job to be down on power on the straights.
Lap twelve would prove to be dramatic for Apex Racing UK's Peter Berryman as he would tag the rear of Coanda's Mack Bakkum, causing both drivers to slow up at the Senna S while allowing the Coanda overtaking specialist, Martti Pietila through into eighth position. Just a lap later, Portuguese veteran Joao Vaz would end up turned around on the exit of turn eight, getting a helping hand from CoRe SimRacing's Pashalis Gergis who had nowhere to go.
Lap fifteen would see team orders applied by FA Racing G2 as Frederik Rasmussen would be faster than Sebastian Job however just half a lap later at turn one, Rasmussen would miss his braking point, allowing Job to sneak back into eleventh on the road. The pit stop window would open later that lap as the battle between three stops and two stops became more apparent. Israel's only pro driver in Daniel Bida was the first to dive down for Positive Sim Racing while Apex would show their hand in the mid-pack by pitting both Peter Berryman and Jamie Fluke on consecutive laps.
Kevin Ellis Jr. would not follow suit however as on lap nineteen, he would send his McLaren down to the inside to steam past Marcus Jensen for the final spot on the podium. Jensen would dive down one lap later but to compound his issues with wearing tyres, he would overshoot his pit box, costing precious seconds. Greger Huttu would be the next to dive in however a slow getaway from pit road would cost him the chance to get past the Dane.
The leaders would come down in next and Kevin Ellis Jr. would speed on pit road, costing himself fifteen extra seconds for a stop and hold penalty, dropping Ellis Jr. behind to fourteenth. Huttu on the other hand would make light work of Marcus Jensen and would start looking to close down the leading pair of Kronke and DeJong, who had been split by about two seconds.
Lap thirty and the battle for position five would spice up as Frederik Rasmussen would find a way through on Jamie Fluke at the Descida do Lago however Redline's Olli Pahkala wouldn't be able to make the run necessary to complete his own move. Pahkala would run into more trouble on lap thirty-eight as a charging Mack Bakkum would be very aggressive down the inside at the Bico de Pato, to the point of heavy contact. Olli would continue on however it would mark the third time in five races that Bakkum had collided with a Team Redline vehicle.
Marcus Jensen would be the first to stop of the leaders the second time around as he fell off of the leading trio on lap forty-four. Mitchell DeJong would follow a lap later, looking to do something to put his teammate Kronke in trouble. This would then be followed by the two men who have seven of the last eight championships as Kronke would get out ahead of Huttu, however the gap between Kronke and DeJong would fall under two seconds for the first time in thirty laps.
Fireworks would spark on lap fifty-two as Frederik Rasmussen looked to go around the outside at the Descida do Lago of Coanda's Martti Pietila. However a wicked accident would plunge the pair off the circuit and down a number of positions as Rasmussen came off of the kerb. Pietila wouldn't be out of the woods yet though as on lap fifty-six, Pietila would get turned around by Jamie Fluke, coming to rest spread eagle across the track, giving FA Racing's Sebastian Job a run for his money as Job would drive near inches to the barriers on the outside of the Curva do Sol.
Huttu would look for his chance to leapfrog into second place however would have to choose between his race and the position on lap fifty-nine as he looked for the inside into the Senna S. Mitchell DeJong would begin to shut the door after the fashionably late lunge from the Redline driver, which ended with Greger almost fifty degrees sideways attempting to slow the McLaren MP4/30 down.
Mack Bakkum still would have something left in the tank as he chased Marcus Jensen down on failing old tyres. With three laps to go he would blissfully ease down the inside of the Burst Esports driver and comfortably move up to position four on the track.
Greger Huttu though would not die quietly. From what felt like an eternity back on the final lap, he would dive to the inside of Mitchell DeJong, making contact through the first part of the Senna s. There would be more contact on the exit of the second part as DeJong would recoil away to the outside to break up the one-two that had existed from lap one.
All that wouldn't matter though as Martin Kronke would write his name alongside Greger Huttu's, finishing ahead of his rival by 5.2 seconds and extending his winning streak to fourteen unbeaten. Mitchell DeJong and Mack Bakkum would make it a Coanda 1-3-4 while Marcus Jensen would earn a lot of plaudits in fifth. Jamie Fluke's strategy would place him sixth while Antoine Higelin would be a silent assassin through the field as he gained fifteen positions to finish seventh while Olli Pahkala would recover to finish eighth.
Kronke (100) will be happy about building a twenty point lead over Huttu (80) with the opportunity to break Huttu's record with a victory at Phillip Island which stands as a Coanda track due to the average top speed there normally is. However if history is anything to go by then Redline could have the advantage there with the last running in Australia coming in 2016 where Redline had their first and only sweep of the podium.
History could be rewritten on the 31st of March on iRacing Live, on YouTube, Twitch and Facebook Live presented by RaceSpot TV. Martin Kronke is just one away from history, but by the looks of things, the action has just gotten a whole lot closer.
---
You may also like...
---