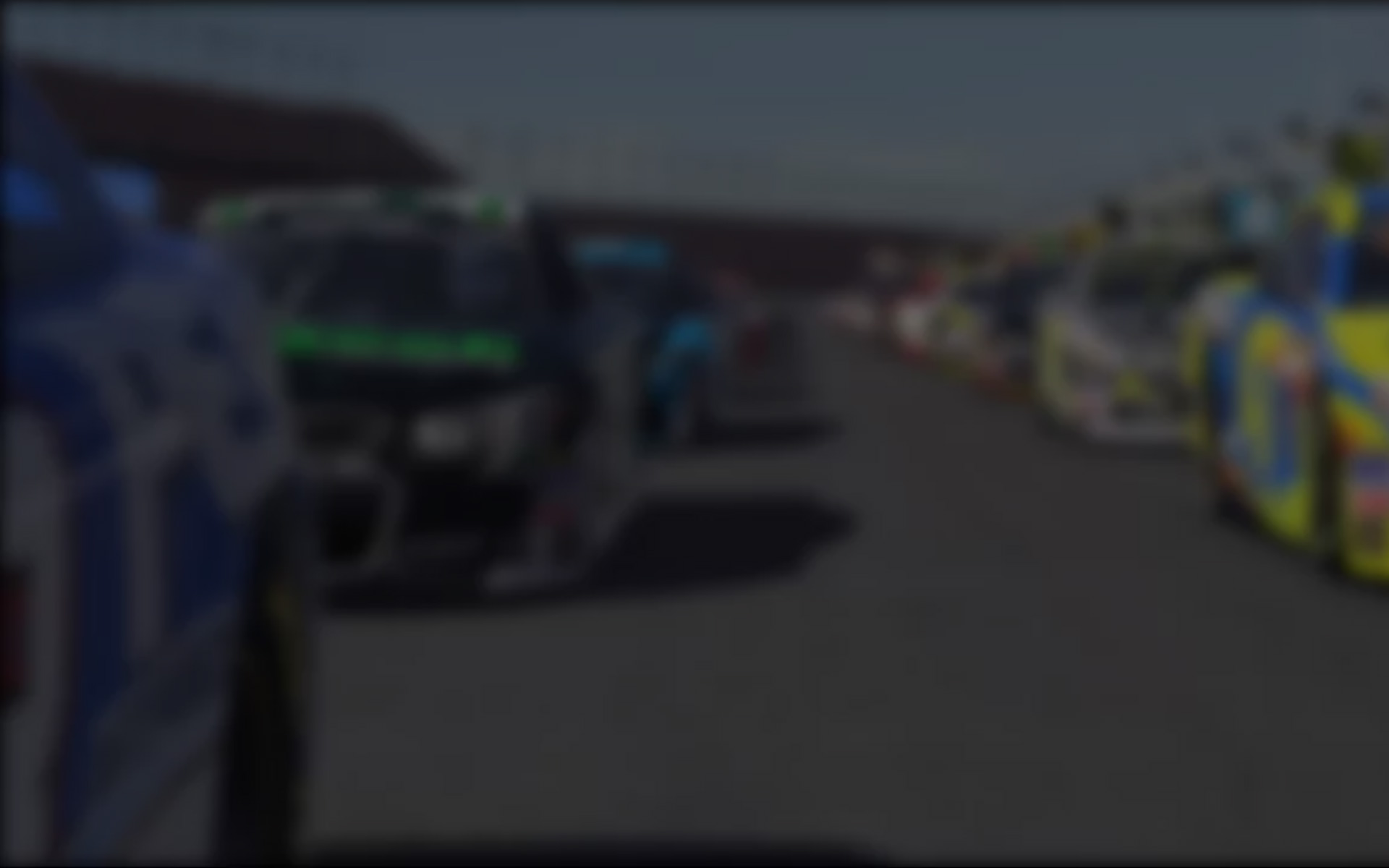 April 18th, 2018 by Jake Sparey
Mack Bakkum secured his first win in the iRacing World Championship Grand Prix Series this weekend as he defended heavily from a determined Greger Huttu as Bakkum's VRS Coanda Simsport teammate Martin Kronke would drop down with technical issues inside of the final ten laps. The victory extends Coanda's streak of victories to sixteen straight wins, making it the first time since 2016 that there have been three winners in the opening three rounds.
The winds of change swept through Quebec as those looking to bold and brave enough to challenge for glory would have to contend with the expansive straights and cunning chicanery that would be presented in front of them. Coanda still had the advantage despite the 14 straight win streak of Martin Kronke's getting beaten at Phillip Island. Suffice to say Team Redline wanted to make the challenge, as did a whole host of others, but the big absence would be FA Racing G2 who decided to temporarily pull out of the championship citing poor results and a busy calendar.
This left an open door for teams to rush into that led to another corker of a qualifying session. Martin Kronke would set the pace getting his second pole position of the season with a time of 1.12.987 however the news story would be about the rebirth of Radicals Online as their samurai sword, Kazuki Oomishima would put his vehicle on the front row, just a tenth behind. Greger Huttu would settle for third and would be joined by Mack Bakkum in fourth who had history with the five time world champion in the latter end of 2017. Co-championship leader Mitchell DeJong would start only fifth while Burst Esports' Joshua Rogers would start sixth. Row four would be an all VRS Coanda Simsport fourth row as Norway's Tommy Ostgaard would out-qualify Martti Pietila.
The start would be panicky for many as the cycle to the bottleneck of turns one and two caused problems inside of the top ten. Mitchell DeJong would bog down off of the start, creating a four wide run into the opening corner before getting caught in the check up between Bakkum and Huttu, meaning that Greger had come into contact with a Coanda vehicle in every start so far this season. This would bump DeJong back into fifteenth place while Coanda would get further involved as Rogers and Pietila would come together, spinning Rogers into Ostgaard who had nowhere to go.
Mogar Filho in Radicals Online colours would spin at the start of lap two by running too deep into the opening corner. He would spin on the outside of turn two, and drop a boatload of positions, having to conduct a three point turn to get going safely.
Martin Kronke would stretch the gap out in the early stages however the hurry up would be given for Mack Bakkum, taking advantage of a mistake at the hairpin by Oomishima, allowing Bakkum to make the pass before the Wall of Champions chicane. Huttu would then look to make the move on a DRS-less Oomishima into turn one however would run out of road to make the move.
By lap eleven of seventy, Oomishima would make another miniature mistake at the Wall of Champions chicane as he would ride heavy over the anti-cut kerb. Huttu would go around the outside of one to get the inside line for turn two, completing the move at turn three after a resilient defence from the Japanese driver.
A teamless Moritz Lohner would find trouble on lap twelve as he would careen into the inside wall out of turn four, ending the German's race. Meanwhile just a little bit later on that lap, Yuta Saito would spin his Radicals Online car down at the hairpin, costing himself four positions.
Antoine Higelin would find himself on the receiving end of an overtake by Mitchell DeJong as he battled his way back to eighth place by the end of lap fifteen, hoping to make more positions later on in the event. However Daniel Bida's positive simracing machine would find the Wall of Champions after contact with Orion Race Team's Ilkka Haapala.
Mistakes would be made at the front of the field however as Martin Kronke would straight line the final chicane, dropping two back within a second of his teammate Mack Bakkum, bringing the race back together before the first round of stops.
Greger Huttu and Kazuki Oomishima would be the first of the leaders to make a pit stop at the end of lap twenty-three, looking to get the undercut working against the two Coanda machines in front. The leaders would come in a lap later with Bakkum quicker on the lane to lane, doing just enough to stay ahead of Redline's Huttu however not enough to get past Kronke. In the midst of all this, Peter Berryman would lose two positions after a very close shave with the Wall of Champions, putting himself behind Pietila and Ellis Jr.
Apex Racing UK apart from Antoine Higelin would look to push a one stop strategy which would put the cat among the pigeons. Kronke would make the move on third place Jamie Fluke however both Bakkum and Huttu would struggle to find a way through, taking half a lap to complete the move, losing a second.
Peter Berryman would struggle immensely on old tyres as he would miss the final chicane on lap twenty-nine, before apex would begin their stopping sequence on lap thirty-two, Ellis Jr being the first to dive in from the race lead. Berryman would make more mistakes, this time out of turn nine, leaving himself prone to losing positions to Kronke, Bakkum and Huttu before pitting at the end of lap thirty three.
Huttu would look to find the move on lap thirty-six on Mack Bakkum however would be unable to make anything happen into the final chicane, shepherded to the outside of the corner. Meanwhile Ellis Jr was in the hunt for the win on the alternative strategy however would have to find his way past teammate Antoine Higelin. Higelin would out-brake himself into the hairpin, making short work in a move that could be considered a "team order."
Mitchell DeJong would slowly continue his recovery drive as he would chase down Higelin and make the pass on the run to the final chicane. He would have to make the move on two different occasions though as he out-broke himself on his opening move into the hairpin.
Martin Kronke however would amass a gap of two seconds before traffic would play a major role. Both Bakkum and Huttu would be stuck behind the battle between Positive Simracing's Ricardo Orozco and Orion Race Team's Dion Vergers, both unwilling to relinquish to the traffic for fear of losing their position. Bakkum would then make his final stop on lap forty-seven, trying everything to get past Kronke with fresher tyres.
Kronke would cover his teammate a lap later, leaving the lead in the capable hands of Greger Huttu and despite being six tenths slower lane to lane, Kronke would come out ahead of Bakkum, crucially with Bakkum having to pass a one stopping Peter Berryman. Berryman would let the faster Bakkum go after turn seven, at the same time as Greger Huttu would make his final stop, coming out behind all three and leaving himself with a lot of work to do.
Huttu would find a way past Berryman with a little bit of help with the lapped traffic of his Redline teammate Olli Pahkala. This would release Huttu into fourth place, chasing down Bakkum, Kronke and the race leader, Kevin Ellis Jr.
Kronke would push around a second a lap faster on fresher tyres, catching Ellis Jr. on lap fifty-five however Ellis Jr. would let Kronke through after turn seven, racing his own race and not willing to get involved in the battle for the victory. Bakkum and Huttu would get past Ellis Jr. at the end of lap fifty-six as Ellis Jr. would begin to run into some serious technical issues, dropping him slowly but surely down the field as he nursed the vehicle home.
Greger though would attempt for the third time a move on the outside on lap fifty-eight and again to no avail. He would barely find sanctum away from the Wall of Champions as he dropped back by a few tenths of a second.
Drama though would happen on lap sixty-one as technical difficulties would sideline Martin Kronke for over a lap, dropping him back down to twentieth position. The disaster would promote everybody up a crucial position, leaving Huttu and Bakkum to scrap it out for the race victory.
More fireworks would go off as Martti Pietila would search for the inside coming out of turn two with seven laps to go on Peter Berryman. The two would collide on the run to three with Berryman spearing into the inside wall, leaving the Apex car to nurse a way home.
However the battle for the lead would be decided with four laps to go as Mack Bakkum and Greger Huttu would collide for the fourth time in eight races, the second time in the race, leaving Huttu despondent and three seconds back after having to take a slowdown penalty for cutting the final chicane.
Mack Bakkum would wind down the pace and take his first career victory with a winning margin of 1.4 seconds over Greger Huttu in second, the third time in three races he has finished second this year. Kazuki Oomishima would stave off Martti Pietila's charge in the latter stages to secure his first podium in the McLaren MP4/30 era. Mitchell DeJong would be happy with his recovery, coming home fifth ahead of a respectable Antoine Higelin in sixth, a limping Peter Berryman in seventh and an even more severely limping Kevin Ellis Jr. in eighth.
Greger Huttu (240) without taking a win this season has a slender ten point lead over Mitchell DeJong (230) in second while Mack Bakkum (224) climbs hastily up to third with his victory. Martin Kronke (196) drops down to fourth after his seventeenth place finish and will be relying on the one drop week to salvage his season. Antoine Higelin's quiet drives place him fifth overall. (156)
In the battle for relegation, Moritz Lohner (63) finds himself one point clear of Orion Race Team's Joao Vaz (62) with Joshua Rogers (55) a few points adrift. A lot of drivers lie on the bubble however with Olli Pahkala (65),Aleksi Uusi-Jaakkola (64) and Pashalis Gergis (64) all lie agonizingly close to relegation.
The iRacing World Championship Grand Prix Series remains in the North Americas as from Montreal we travel to Elkhart Lake, Wisconsin for the first of four races this season in the United States of America on the 28th of April. You can catch all of the action on iRacing's Twitch, Youtube, and Facebook pages as well as on iRacing live with Racespot TV's coverage at 1.30PM GMT.
For Mack it is the first of many, for Martin it was misfortune to mull over, for Mitchell it was mastery in a comeback, but gallant Greger guards the gates, garnering a sixth title, hoping that victory is soon to be granted.
---
You may also like...
---