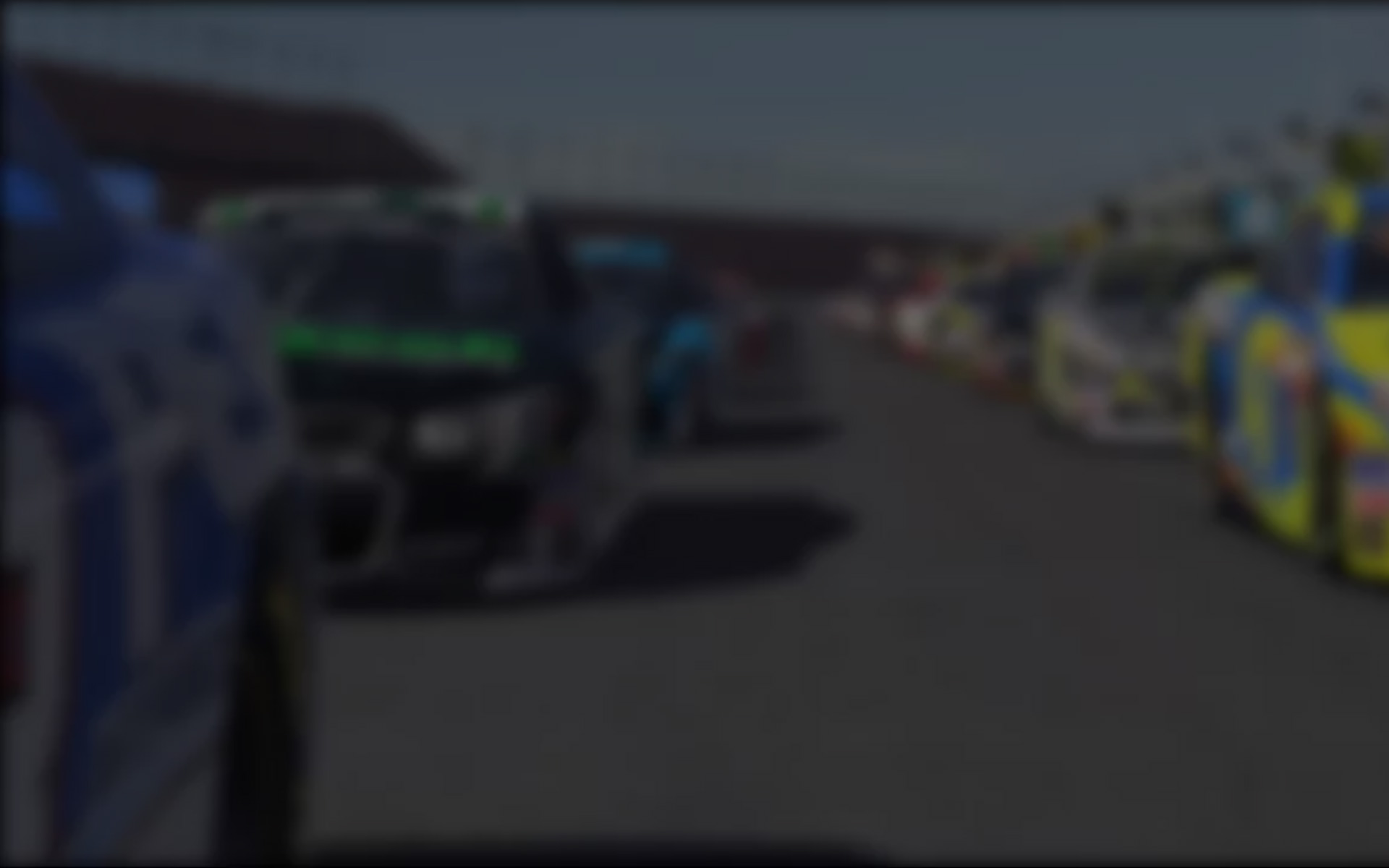 Life is filled with challenges, obstacles, and bumps in the road that make us who we are. Many times we don't notice these character-changing moments when they are happening. If we did perhaps we would react differently. We can all look back at points in our lives and see things more clearly and feel regret about how we handled a situation.  Our 20/20 rear- view mirror vision enables us to see how we should have reacted, prepared, or carried ourselves. Why can we not see history as it is being made when we are the ones making it? Maybe that is what makes the very best in the world different from the rest.
In the last iRacing.com World Championship Series Road Racing (iWCSRR) race, championship points leader Klaus Kivekäs got knocked down. Just five laps into the 56 lap race at the famed Watkins Glen International Raceway, Klaus was out of the race and forced to sit and watch as other contenders gained ground in the standings. Kivekäs appeared to be having a charmed season, until now. My3id Gaming teammate Jesse Nieminen had even less luck, thanks to contact on Lap One, but at least was able to limp home to a 15th place finish. Of course bad luck is nothing new to Jesse, given the multiple disconnects and other phantom issues he has experienced this season.
This left two potential championship contenders on track to battle it out for the win. But more importantly it gave current World Champion Greger Huttu and Hugo Luis a chance to gain valuable points in the 2011 iWCSRR standings. In a battle of pit stops, Huttu got his second win of the season and Hugo a podium finish thanks to a one-stopper strategy that came up just short. It left a lot of people feeling that there was still plenty of breath remaining in Huttu's fight. In fact, some World Championship contenders were ready to crown Greger champ once again in 2011.
The question boils down to this: Kivekäs lost momentum. Huttu gained it. Luis remains steady while Nieminen seems to continue to be plagued with bad luck yet still somehow hanging on to hope. It could be argued that all four of these drivers still have a shot at the title. But who will stand up in all the uncertainty and show that this is his championship? Who will force his will upon the others and gain the traction and confidence needed to finish-out the rest of the season strong? It is such an easy thing to stay down after you stumble. It is human nature after all. We have all been there even if we don't want to admit it. If it were easy to get back up after you had a fall, then the very elite of the elite, would just be…. everyone else. Huttu has shown and proven after his roughest season yet, that he has no quit in him. He has put in the work and is making a charge.
So how will Klaus react? Jesse? Hugo? I am of the opinion that Saturday's online race at Sebring is the most important of the season thus far. If Huttu continues to make-up ground in the points and Kivekäs struggles one more time, we could be looking at a single digit points battle. With Greger's history you would have to be crazy not to favor him in that type of situation. So this is more than just one race. This is a battle of will. This is a knock-down, drag-out fight that could set-up a confidence-building run to glory.
The opportunity is now. The life changing moment you want back, is here. Who will realize and seize the moment, and who will roll over and play dead? Like I said, the very best of the best realize these moments and grab hold of them by the throat. One of these drivers will realize the moment is now, to make history. Question is, which one? My guess is the picture will be clarified after we leave Florida this Saturday.
---
You may also like...
---