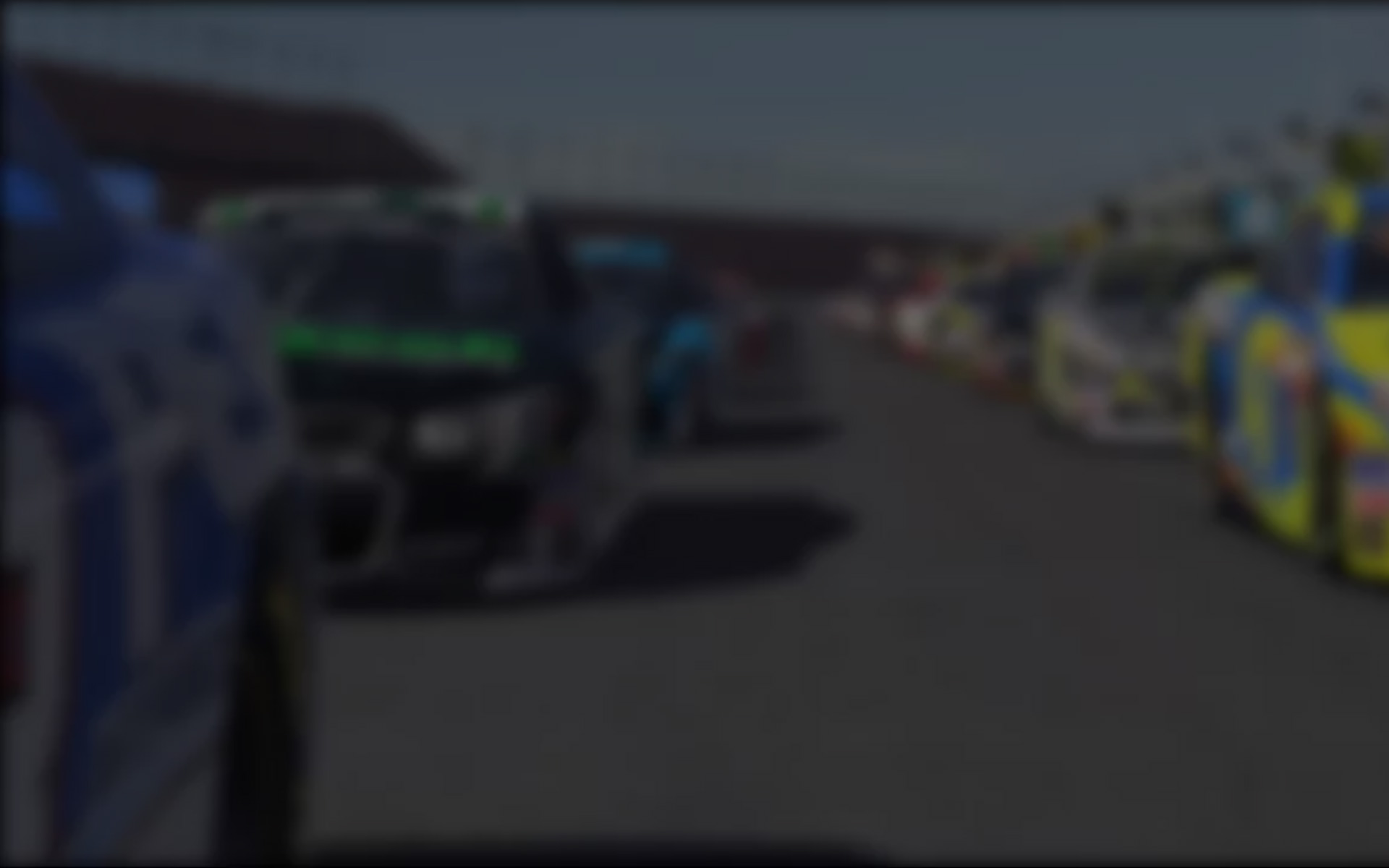 The new iRacing.com IZOD IndyCar Premier Series (iIIPS) debuted last week at Michigan International Speedway.  As the series name suggests, the iIIPS is the world's foremost online IndyCar race series.  Sanctioned by INDYCAR®, the iIIPS is a 16 race, 36 week series contested on ovals and road courses on alternating weekends.  Oval Premier and Road Premier titlists will be crowned along with an overall Premier Series champion.  The champions will win cash awards, with the overall series champion will also winning a trip (with a guest) to the IZOD IndyCar seasons finale at Las Vegas Motor Speedway the weekend of October 16 where he or she will receive the season trophy and be recognized during the pre-race driver introductions.
With all of that on the line, it's no surprise the first race of the iIIPS oval schedule attracted a strong field of online racers to Michigan International Speedway for Saturday's races.  The grids on the two mile superspeedway featured a mix of new faces and veteran sim racers, all looking to put their names at the top of the IZOD IndyCar Premier Series and to earn a chance at the prize money and a trip to Vegas.  With a scheduled race distance of 95 laps (190 miles) the races promised plenty of action, close side-by-side racing and opportunities to play strategy games. As at many superspeedways, most drivers prefer to run the low line at MIS.  However, teamwork can also come into play, enabling driver to run a second groove, close to the cars on the inside.  This means that passing certainly was not easy but possible.  And with a fuel window of 42-43 laps, drivers would have at least two chances each race to either pass an opponent, consolidate their positions — to throw everything away with a mistake on pit road!  Drivers who took it easy with the right foot and saved fuel often had an advantage when it came to the pit stops, either because they had to take on less fuel or because they could go a couple of laps longer than their less thrifty-competitors and perhaps pit during a caution.  No matter when they stopped for fuel, however, all drivers had to master the art of braking down to 55 mph while coming out of Turn 4 at more than 220 mph!
Californians Rhawn Black and Matt Switzer both displayed winning combinations of speed on the race track and good fuel strategy to earn victories and the accompanying 128 championship points that put them in a tie for the iRacing IZOD ndyCar Premier Series oval lead after one week of racing.  However, they took two different routes to the top of the victory podium.  Black is a well-known sim racer who drives for the P1 team and who has dominated IndyCar races from Homestead to Indianapolis.  Add Michigan International Speedway to that list.   Black started from pole position and pulled away from his chasers all on his own, without the benefit of a draft.  He demonstrated his sheer speed in a very impressive manner, leading all but four laps during pit stop seqquences. In the end Black finished with a lead of more than eight seconds over to the second placed driver, Matthew Lambertson with Joao Pinho coming home third.
On the other hand, Switzer's race developed quite differently. Switzer, who drives an all black Dallara, could qualify no better than eighth.  Matters got even worse on the first lap when he dropped back to the 16th spot! But as mentioned earlier, it's the final result counts and smart drivers will be rewarded. So although Switzer ran outside of the top ten for most of the race, his fuel/pit strategy paid off when the yellow came out on Lap 87 after most of the other drivers had already pitted for a last splash and dash. Switzer was one of the few drivers who were able to extend their fuel windows past Lap 87 thanks to his careful footwork with the gas pedal. After making his stop during the caution, Switzer returned to the track with a lead he would keep until the drop of the checkered flag several laps later. A strong Dave Carr-Smith gave everything he could in an effort to beat Switzer to the line on the very last lap, but 0.051 seconds short.  That may not sound like much, but at those speeds the top two were separated by17 feet or 5 meters!
With this excitement in the mind, the iIIPS now heads to Phoenix International Raceway's unique one mile oval in less than two weeks. With its completely different Turns One/Two and Three/Four and its shorter length, PIR calls for other skills than the flat-out Michigan speedway. Can Rhawn Black or Matt Switzer stay in the lead?
---
You may also like...
---