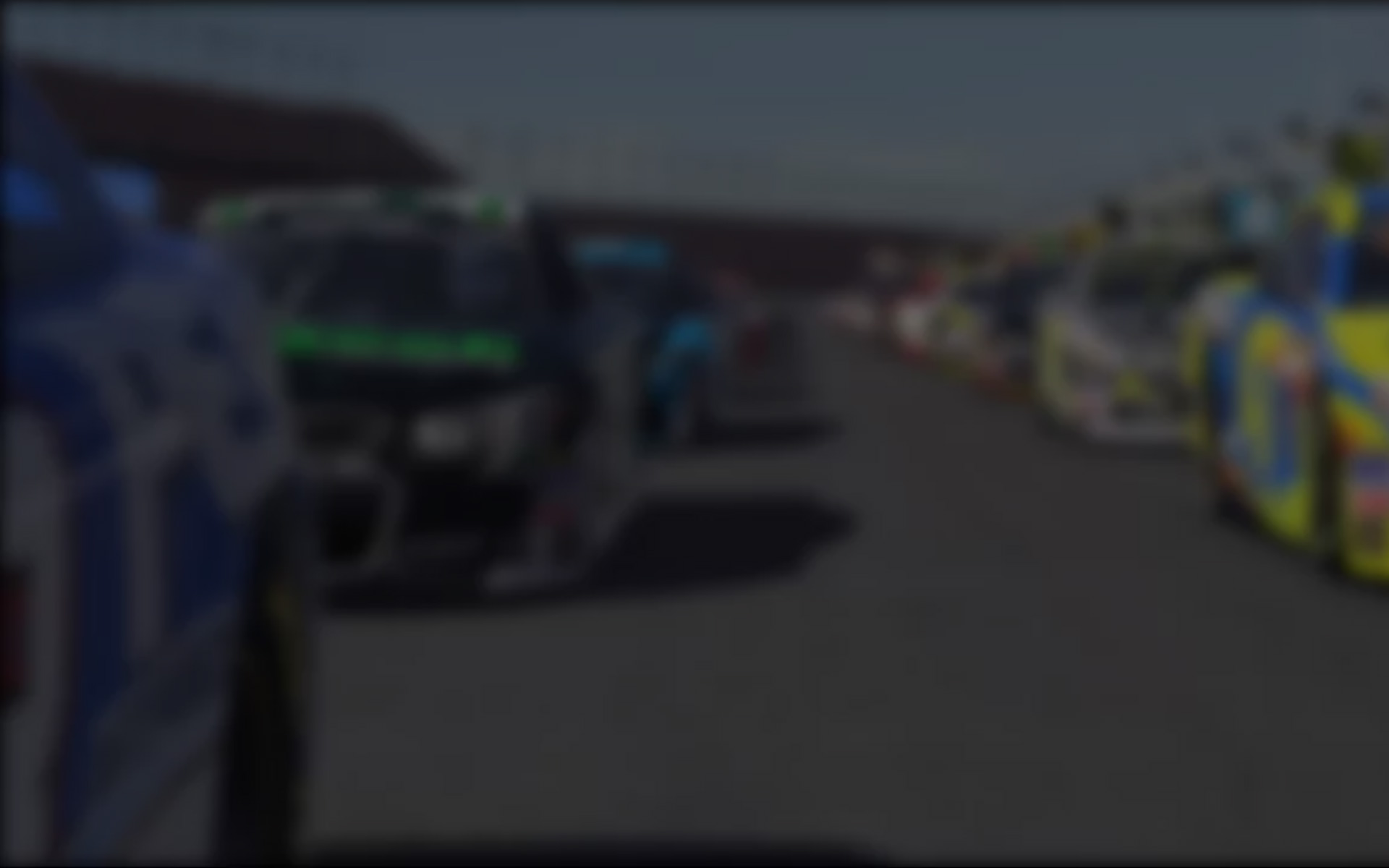 With her second consecutive win in the Champion Motorsports iRacing division, Jennifer King continues to showcase her speed and consistency behind the wheel.  CMS kicked off its third mini-series, in the Riley Mk XX, at the magnificently constructed Virginia International Raceway.  iRacing's laser-scanned VIR likely has the most accurate virtual rendering of the circuit's iconic Oak Tree Turn and now, with the sad demise of the mighty old oak tree itself, iRacing at VIR means the beauty that once towered above Oak Tree Turn is virtually immortal.  However such thoughts are buried in the back of the mind when smoothly turning a Daytona Prototype to the apex of the Oak Tree Turn and fully committing one's right foot to the floor.
Qualifications
Getting all the way around VIR leaves little time to waste in 15 minutes, so several drivers seized the opportunity to immediately hit the track and begin hot lapping. John Paquin set the fastest lap of the session effectively dominating the pole position with a time of 1:43.337. They say in a past life John was likely Juan Manuel Fangio's right foot . . . or a bullet. In the dying minutes of qualifications Jennifer King's lap of 1:44.133 seemed securely locked into the second grid position until a frenzied Javier Torres squeezed past King with a 1:43.995. With several participants qualifying neck to neck the race was building up to be another thrilling CMS iRacing adrenaline fueled buzz.
 Race
Racing full-out at VIR is a tricky proposition for even some of our veteran sim-racers and unfortunately VIR became a race of attrition. Early on King kept right on Torres' heels until an unforced error would see Torres' online race end early in the sixth lap.  By lap 13 Virginia International Raceway's deep bag of tricky high speed corners and narrow track would see Mike Ruder's race cut short as well.
Christien Hoogveld was able to fend off rival Jason Lundy in the battle for third, but mentioned "Jason's a quick study. I'm going to need to step up my game at Road Atlanta or eat Jason's dust."
John Paquin appeared unstoppable, but he surprised everyone when he allowed his 10 second lead to be cut down in size daring King into an all out sprint for the finish line. Jennifer never hesitated effectively robbing Paquin of what otherwise could have been a certain victory.
Congratulations to podium finishers Jennifer King, John Paquin, and Christien Hoogveld. Thank you to all the participants and congratulations to all the drivers who finished at VIR.
Please be sure to join Champion Motorsports for the second race of our Riley DP series as we move to Road Atlanta on Oct. 16th 2013.
---
You may also like...
---