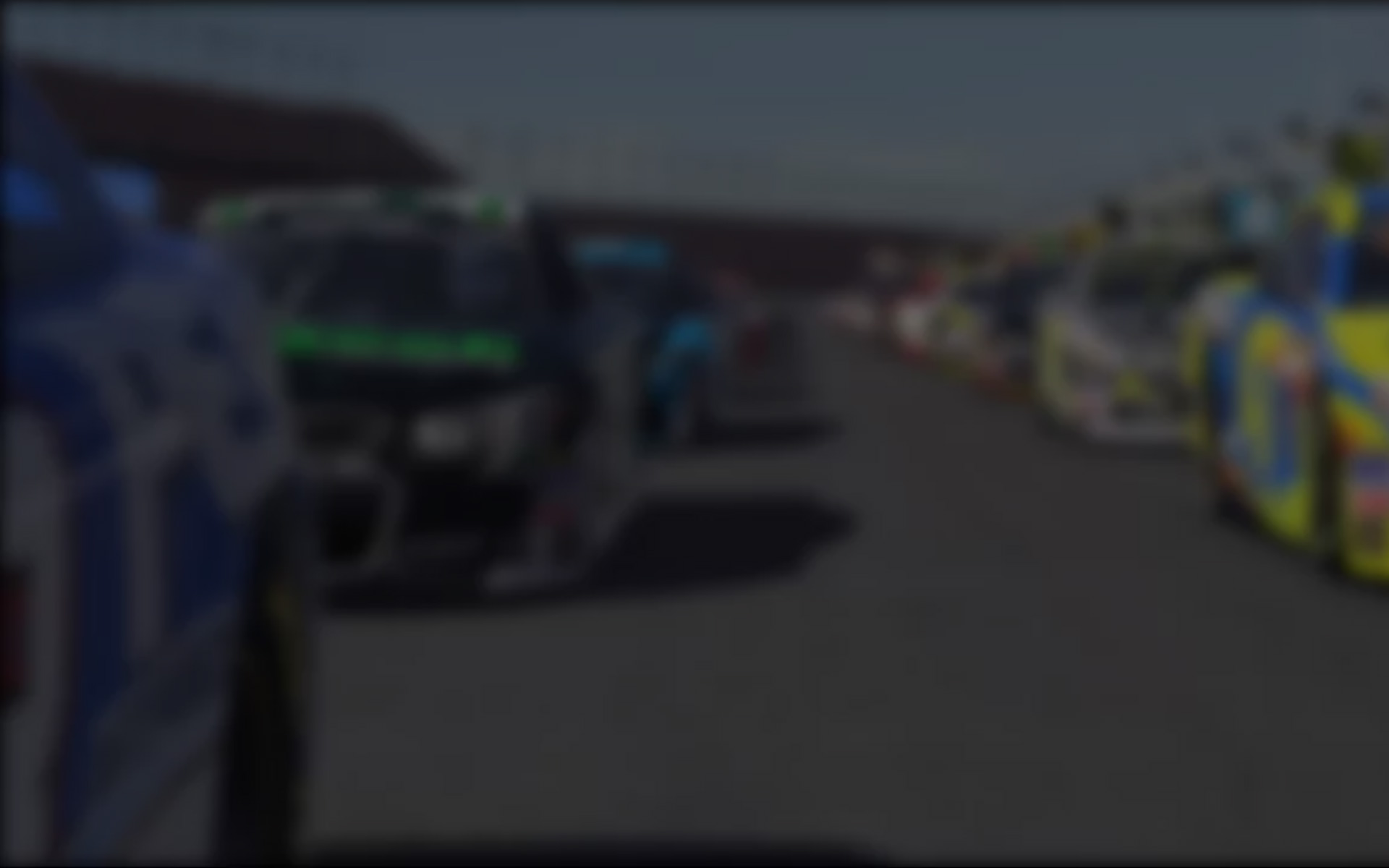 The NASCAR iRacing C Fixed Series kicked off the second season of 2014 under the lights at the infamous Daytona International Speedway. A new iRacing update came during the off-week between seasons which brought a drastic change in speed, handling, and aerodynamics.
The 4792 strength of field race had a full field of 20 drivers. Nine of those 20 drivers at least led one lap. Jesse Atchison (Atlantic) looked dead in the water with three laps to go falling all the way back to 12th place. Atchison and Lee Herron (Carolina) hooked-up and the two made an impressive run slicing their way through traffic. Although Herron didn't get the finish he expected due to an accident on the white flag lap in Turns Three and Four, his tango partner, Atchison, etched his name in the record books as the winner of the race with a bold move as Blake Bryant (Carolina) and Brenden Koehler (Pennsylvania) wreck just short of the start/finish line.
The yellow flag stayed hidden all race long as the 25 lap race went caution free. The lack of caution flags didn't, however, reflect a lack of intensity in the sim-racing as there were 15 official lead changes. Atchison led the most laps of the race (seven) and nine of the 20 sim-racers in the starting field led at least one lap.
Marcus Lambert (Virginias) came out of Week One atop the standings, making four starts on the week. He netted one win, three top fives and a total of 287 points on the week. Blake Bryant, who won two races out of his seven starts, while Chad Coleman (Georgia) ran only one race and they ended-up in a tie for second with 276. Atchison and NASCAR PEAK Antifreeze Series competitor Brandon Kettelle (Florida) also raced to a tie for fourth, just two points behind Bryant and Coleman. The top dog in the win column went to Travis Bettweiser (West). He grabbed eight wins out of a staggering 42 starts on the week.
Though it's not a necessity for restrictor plate races, qualifying can certainly put you ahead of the possibility of the big wreck that usually plagues the race. Tony Pizzaro (New York) grabbed the overall pole on the week with a lap of 52.293s. Corey Hefley (Plains) was second with a 52.317s. Alex Garner (Mid-South), Tryphon Davis (New England), and Lachlan MacMillan (Canada) rounded out the top five with a 52.319s, 52.343s and a 52.345s respectively.
The series goes from the high banks at Daytona to the flat .686-mile short track of Lucas Oil Raceway at Indianapolis, a new addition to the iRacing service. Catch up on iRacingNews next week to see who comes out on top next week.
---
You may also like...
---