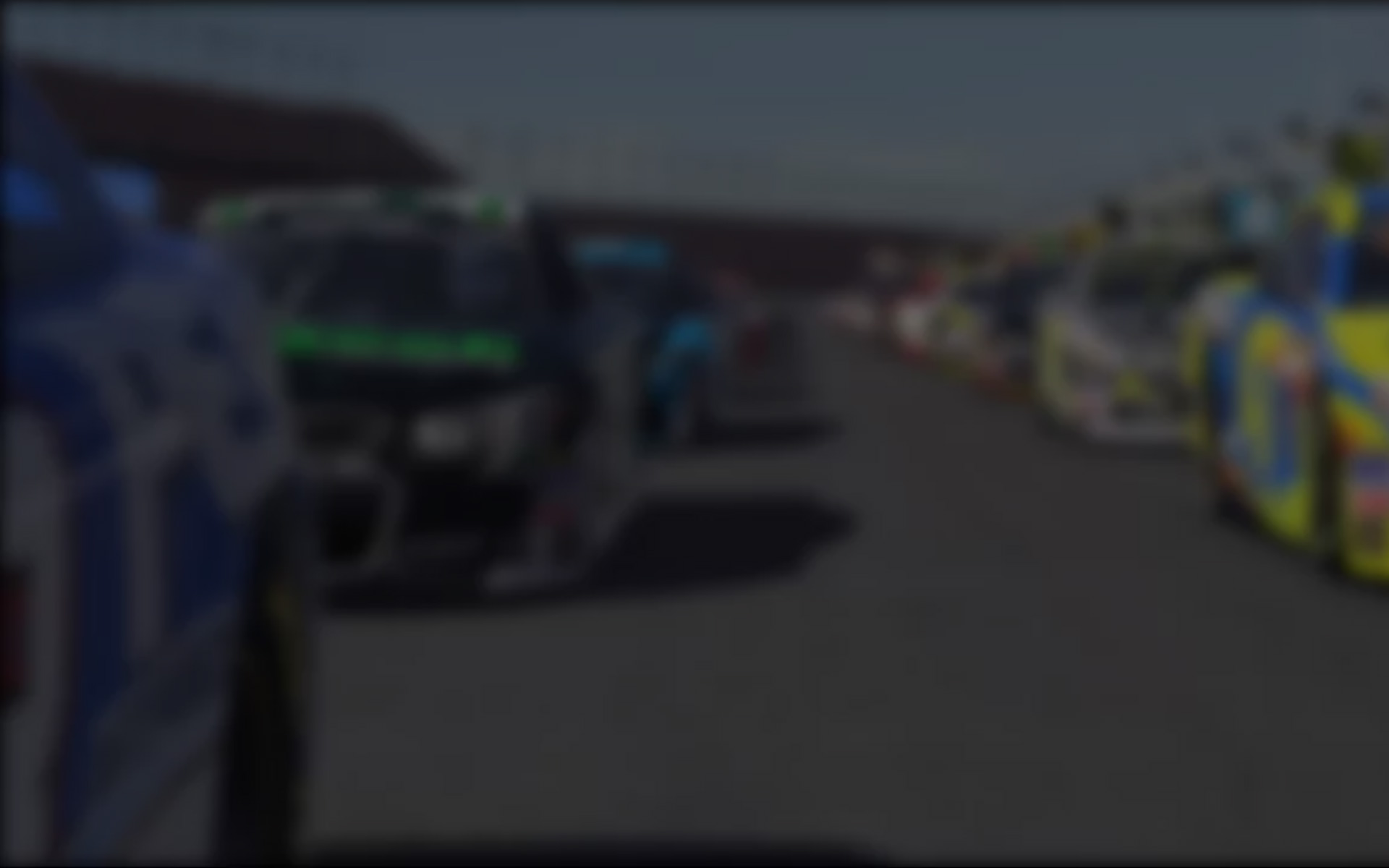 September 16th, 2013 by JaimeB
As we hit the halfway point of 2013 Season 3, Week Six saw iRacing.com's inRacingNews Challenge mixed-class series head to Monterey, California for one of two trips to Mazda Raceway Laguna Seca.  This 2.2 mile eleven turn circuit provides drivers with huge elevation changes, none more dramatic than the most challenging section on track – the infamous Corkscrew.  The first trip this season to Laguna Seca features sprint races of just11 laps so qualifying up front is crucial as it's only a 16 minute shootout.
Last week after Lime Rock Park a familiar name held onto a single digit lead in Solstice while the Mazda leader continued to add to his point total.  This week there is a new name atop in Solstice once again while the Mazda leader is starting to pull away in points.
Inside the numbers – Week 6 – Laguna Seca:
340:  Number of drivers who started a race in the Mazda.
150:  Number of drivers who started a race in the Solstice.
111:  Number of drivers who started a race in the Mazda.
48:    Number of rookies who started a race in the Solstice.
11:    Number of rookies who won a race in the Mazda.
4:      Number of rookies who won a race in the Solstice.
1:      The only driver to qualify first, win time trials, win all four starts and take the point lead in Solstice this week (see Pontiac Solstice).
Pontiac Solstice
The Solstice battle has heated-up to the point where just a handful of points separate the top four drivers.  This week Jared Jewell (Michigan) is the new Solstice point leader by dint of qualifying number at 1:41.170, winning all four starts from the pole and earning 154 points, third best of the Week Six.  Jewell's performance moved him up from third last week to "top dog" overall this week.  Lewis King (Mid-South) last week's point leader qualified fifth at Laguna with a 1:42.756 and ran a dozen races. Altough he won winning eight times, his 138 point average score dropped him a spot in the standings.  In contrast, Kevin Binkley (Georgia) moved up two spots this week into the top three for the first time this season by qualifying third at 1:43.067, winning two races and collecting 171 points to top the Solstice points-getters in this week's trip to digital Steinbeck Country.
Time Trial also saw a new point leader in Jewell, who averaged a blistering 1:41.981 while David Benedict (Ohio) ran a 1:42.646 and King's 1:42.978 rounds out the top-3 respectively.
Notables- Alessio Logozzo (Italy) won eight of nine races — all from the pole — for a 127 point average, good for fifth best this week.  Pedro M Riberio (Iberia) receives the "Iron Man" award this week by running 22 races and winning 10 with a 110 point average.
Mazda Roadster
The Mazda climb for the championship has been different than the Solstice battle as Kester Baird (UK&I) has held the top spot most of the season.  This week Baird qualified number one at 1:41.110 and took the top spot at Laguna by winning his only race for 115 points.  Christopher J Smith (UK&I) qualified just seventeenth at Laguna, but he won two of five races and his 90 point average enabled him to cling to the second spot overall.  Robert Young (New England) qualified in the fourteenth spot, then went on to  win eight of fifteen races for a 95 point average which rounds out the top three in Mazda overall.
In Time Trials point leader Baird continued his dominance at Laguna Seca by averaging a sizzling lap of 1:41.880. Multi-class driver David Benedict posted the second fastest average (1:42.189) and Manuele Mion (Italy) rounds out the top three with a 1:42.607 respectively.
Notables-Nicolas Sanchez (France) won a race that paid 108 points, good for second this week behind Baird.  George Britton (New England) is fourth this week by posting 104 points with two wins.  GRAND-AM Continental Tire Champion Matt Plumb (New England) won his only race for 94 points this week at Laguna Seca.
Top-3 in points:
Pontiac Solstice
Jared Jewell (Div. 1) – 771
Lewis King (Div. 1) – 767
Kevin Binkley (Div. 2) – 740
Mazda Roadster
Kester Baird (Div. 1) – 683
Christopher J Smith (Div. 1) – 636
Robert Young (Div. 2) – 611
Please join us next week when the iRacing.com inRacingNews Challenge mixed-class series heads back to Japan for a return engagement with Okayama International Circuit in the "long" configuration.
---
You may also like...
---