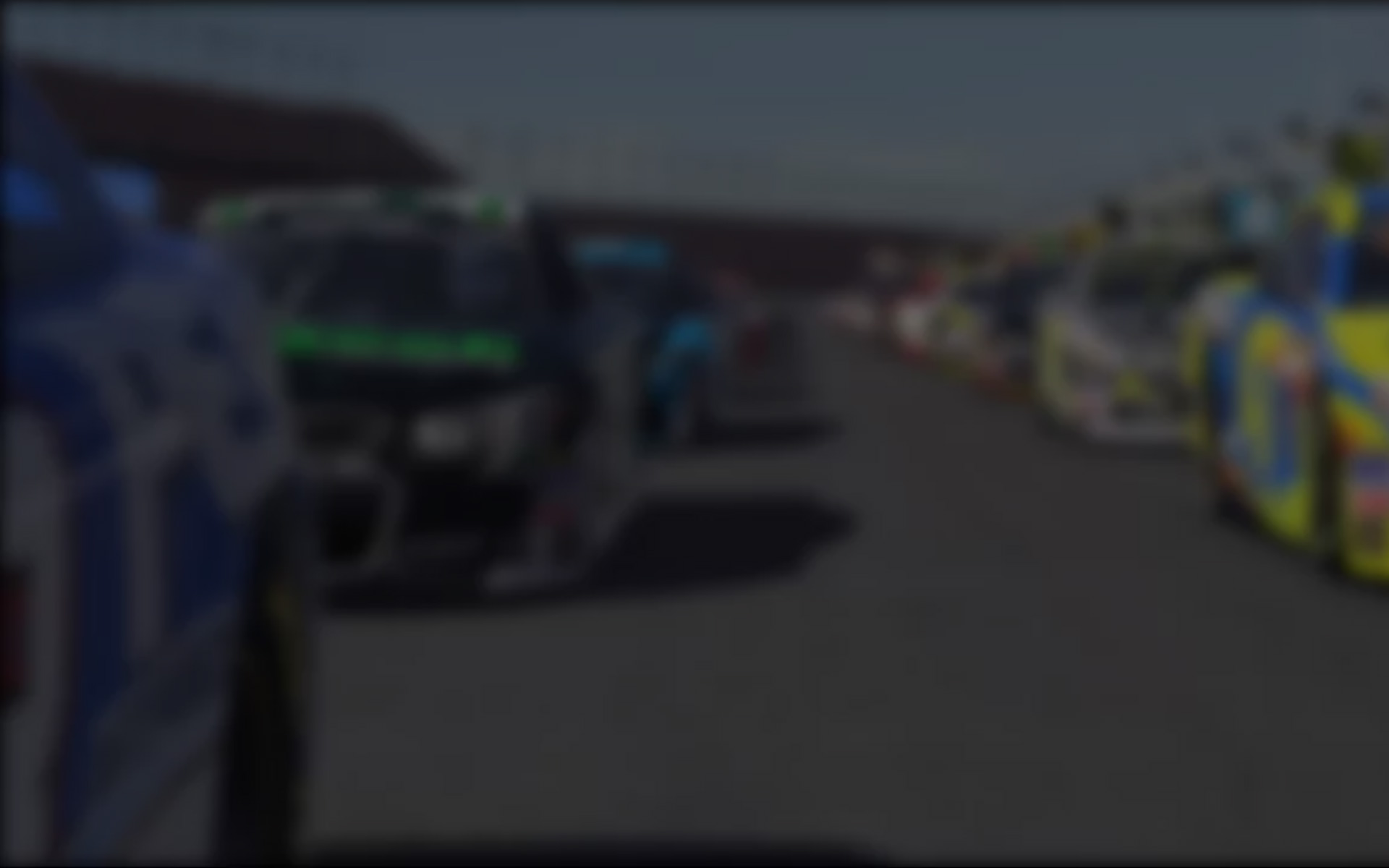 With Limited Practice Time on Double-Duty Weekend, Four-Time NASCAR Sprint Cup Champ Learns Glen Long Course in Simulator
In addition to competing in Sunday's Gillette Fusion ProGlide 500 presented by Target NASCAR Sprint Cup Series race at Pennsylvania's Pocono International Raceway, four-time series champion Jimmie Johnson is also joining reigning GRAND-AM Rolex Sports Car Series champions Alex Gurney and Jon Fogarty at Watkins Glen International for Saturday afternoon's Sahlen's Six Hours of The Glen as the third driver in the #99 GAINSCO Chevrolet Riley Daytona Prototype.
As if driving at two race tracks 130 miles apart on the same day – NASCAR final practice ends Saturday at 12:20 p.m. and the Sahlen's Six Hours begins at 2:00 p.m., less than two hours later – Johnson has never driven on the configuration of the 3.4-mile Watkins Glen "long" circuit being utilized for the Grand-Am race.  Johnson, an accomplished road-racer, has competed numerous times during his NASCAR Sprint Cup career on the Glen's 2.45-mile configuration, but the first time he's scheduled to see the more challenging full circuit is in a brief practice session early this evening, after a helicopter flight from Pocono following his late-afternoon Sprint Cup qualifying session.
"With Jimmie joining us this weekend on a version of the Watkins Glen track that he has never raced on, the iRacing simulator was the first thing I thought of that might help him get familiar with the track," said Gurney, who with Fogarty won this race in 2007.  "I emailed Jimmie my setup and I know he got some good practice time in, so we're hoping he will be one step ahead when we start practice today. The fact that so many racers are using iRacing as a legitimate tool for things like learning tracks tells you how far this simulation software has come." 
According to a story posted on the Racer.com Web site yesterday, Dale Earnhardt, Jr., an enthusiastic iRacer, also encouraged Johnson to use the iRacing.com service to prepare for the GRAND-AM race at the Glen and set him up in a simulator where, according to Racer.com, "he's used iRacing simulations to grow accustomed to the longer course."  http://www.racer.com/johnson-looking-forward-to-grand-am-road-trip/article/171637/
Gurney is no stranger to iRacing.com.  While preparing for the 2010 Rolex 24 at Daytona International Speedway, Gurney spoke about how he had used the iRacing service to prepare for a race on his way to the 2009 GRAND-AM championship.
"Last year before our race at Virginia International Raceway, I turned a lot of laps with the iRacing driving simulator," Gurney said.  "During the actual race weekends of the last few years, I had experimented with many different lines through the esses section of the track but never really felt comfortable there. It's a set of corners that are very fast and quite dangerous so you are limited to how much you can really experiment when driving there for real.  I was determined to find a better way through there and I was finally able to do it through iRacing. When I showed up for the 2009 race, I tried exactly the line that worked in the simulator and it worked exactly as I had hoped. It was easier to drive and faster, the perfect combo.  iRacing's models of VIR and the Riley Mk XX are very similar to the real thing. We won the race that weekend and my time in the simulator certainly contributed to that."
---
You may also like...
---