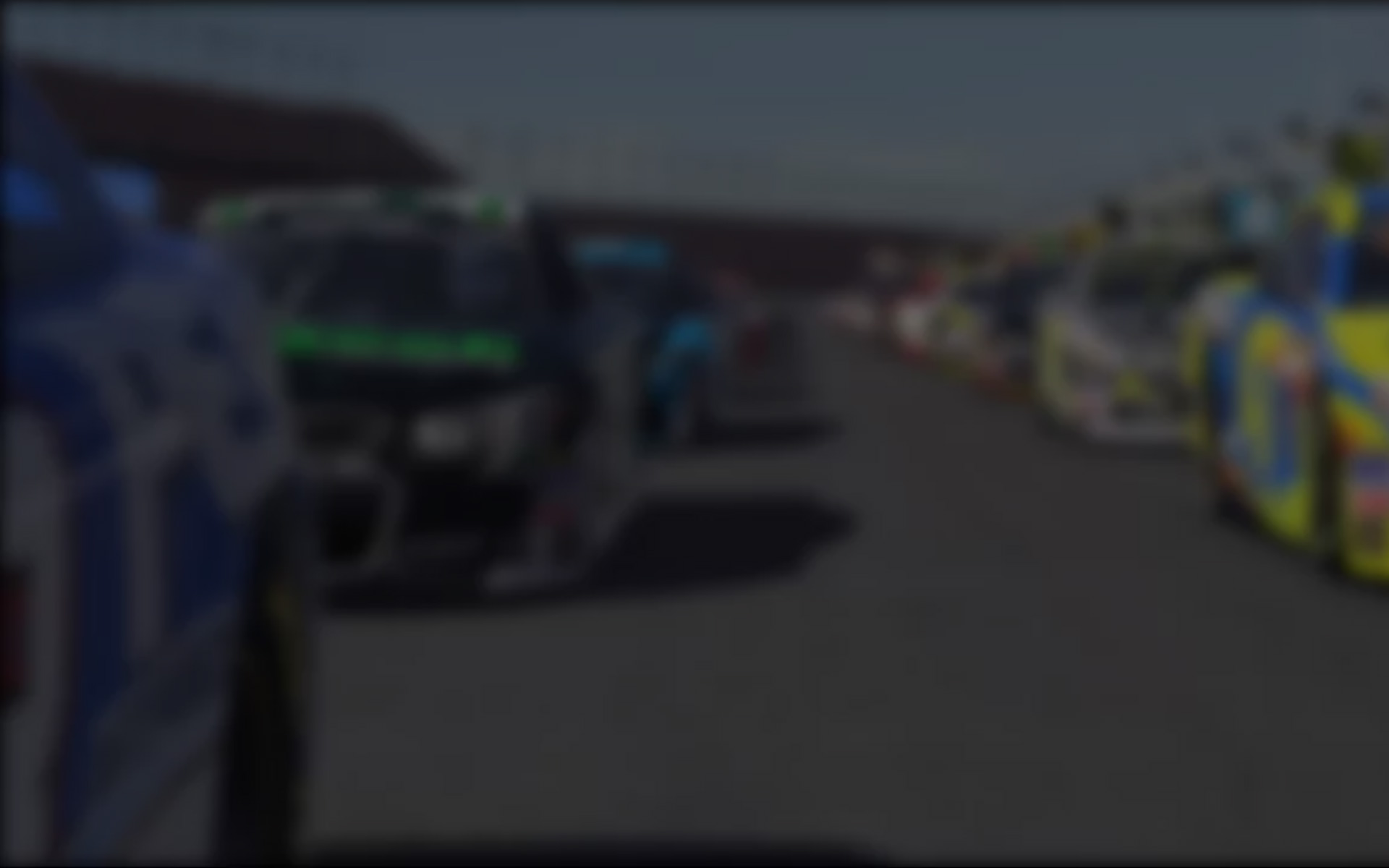 The iRacing Pro Mazda championship headed to South America for Round 2 of the season. Autodromo Jose Carlos Pace – Interlagos – was in store for the drivers: 15 turns over the 4.309km layout awaited them over the course of the 18 lap event. To give an insight as to how competitive the field would prove to be: the #17/17 car had an iRating of 3500 (with the highest being in the 6500s). There were two Pro/WCS drivers as well as a previous Star Mazda champion and last season's runner up; no one could blink an eye with a field that showed as much potential as this!
Sebastian Job took position by just over a tenth from Justin Brunner by setting the benchmark time of a 1.32.558. A notable name further back in the field was that of iRacing World Championship GP Series regular Paul Ilbrink, who qualified in ninth position. Brunner managed to get off to a great start although Job equalled the American's launch and held his position for now. Just behind the front trio, Tanson got too close to the wall before they entered the Senna S, inflicting damage on his Pro Mazda and resulting in an unscheduled pit stop. This was the least of the worries at Turn One as chaos ensued directly behind Tanson.
Four wide in to Turn One was always a so-so decision but, as no one backed-out, Tanson, Gillet, Rabsztyn and Ilbrink braced themselves for the worst. The latter two bore the brunt of what happens when you get yourself into a sticky situation: Gillet slightly tapped Rabzstyn's rear left tire sending the UK&I driver up and over and on Ilbrink's roll hoop, which effectively ended both drivers' races quite prematurely, although they continued on despite losing heaps of time.
Marcus Jensen was up two positions from his starting spot and holding his own in eighth place, but when you come face to face with a concrete wall the concrete wall will always come out on top. Towards the end of the fourth lap Jensen ran wide on the exit of Juncao, dipping his wheels in to the grass which sent his car into a wiggle and spearing towards the right hand side of the track and an early finish to his race.
Meanwhile, Michael Storm – who had a lacklustre qualifying down in twelfth – who was on the move; by Lap Seven the Dutch driver had moved up half a dozen positions into sixth and he was hot on the heels of Lukasz Rymarski just ahead. For his part, Rymarski was getting ever closer to Oscar Mangan and on Lap 10 Mangan had to concede fourth position whilst also trying to keep clear of Storm who had got ever closer whilst the two drivers in front of him battled. Storm himself was in a tense duel with the Irishman a couple of laps later, which ended up with Mangan losing yet another position in only a few corners! Whilst this occurred the top three had created a gap and began to scamper away.
Rymarski had his hands full right away; and it didn't take long for Storm set his competitor back to square one. As the trio rounded Turn Four the Dutchman placed his car nicely up the inside of the Carbon Racing entry which meant Rymarski was now back down in to fifth, although with a third of the race left there was still plenty of time for more chopping and changing in their positions.
Come the final lap and Job was still in control of the race.  Brunner and Fluke had made no clear attempts to take first position in the previous laps so the Englishman may have been wary they'd try a move on the final lap; fortunately for the Apex Racing UK driver nothing materialised for the two behind so he was clear to take victory in a slender margin of just over a hundredth. The win earned Job a week's high total of 253 points as well as having the race split an astonishing five times! Brunner and Fluke both ran solid races to round-out the podium spots whilst Storm held on to fourth ahead of Rymarski and Mangan.
Next week sees the Pro Mazdas head to North America where the Circuit Gilles-Villeneuve (and the Wall of Champions) awaits their arrival in a hope to see some sim racing as thrilling as what some experienced during this event.
---
You may also like...
---