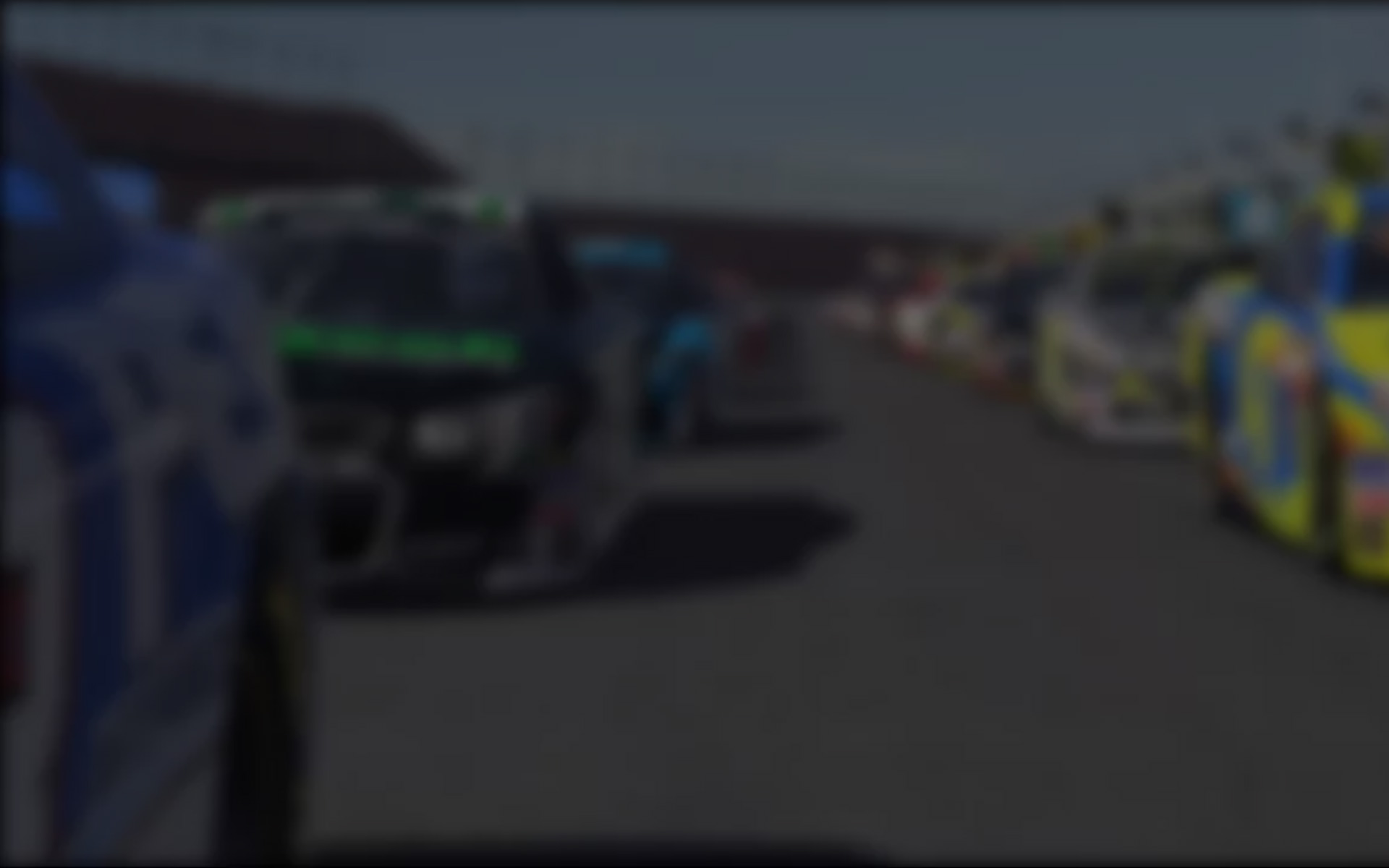 Dover International Speedway is always a favorite among iRacing.com members, and it was the site of Week Nine of the NASCAR iRacing.com Class A Series (NiCAS) season. Now past the two-thirds mark in the season, Dover was vital for anyone trying to make a late push into the 2012 NASCAR iRacing.com Pro Series (NiPS). Now the third and final season for drivers to earn themselves a transfer spot, the time is now for all bubble drivers to make their charge.
Former NiPS competitor Joey Brown not only shot to the top of the overall points standings during week nine, he did it in style with 348 huge points to earn him the top spot in the weekly standings as well. Brown led forty six laps on his way to securing top honors, dethroning NASCAR iRacing.com Series World Championship (NiSWC) driver Brian Schoenburg who would be the brides made once again. Benjamin Burmeister gave his bid for the NiPS a much needed shot in the arm with 322 big points to move him up to thirteenth in the overall standings.
Landon huffman is a name to watch as the Limited Late Model driver from Claremont, NC has come on very strong this season and is carrying a ton of momentum into the 2012 NiPS. Huffman once again went over the 300 point mark, with 308 in Dover, Delaware. The Californian Carson Downs rounded out the top five, and was the last driver with over 300 points, with Downs ending the week with a solid 306.
Scott Austin of the Michigan Club was far and away the most active driver on the week, putting up some good numbers in the process. Austin scored a top five in half of his sixteen starts, as well as earning a trip to victory lane at the "Monster Mile". James Robinson is always near the top in activity and this week was no different as Robinson took part in eleven races, one ahead of third place Howard Bell. Wins were a little harder to come by as only four drivers made multiple trips to victory lane, being headed by Lafayette, Louisiana's Cody Vincent who won all three of his starts. Vincent led 320 of the 330 laps he completed while having a total of 0 incident points in three races, thoroughly dominating his competition.
Joey Brown currently holds a healthy 304 point lead over the Cromwell, Connecticut driver Peter Bennett in the battle for the NiCAS Championship. It is razor thin from Bennett back to both Huffman and Matt Bussa, with Danny Hansen in a solid transfer spot in fifth. Former NiSWC driver Jason Burstein holds down the number six seed right now, with Lee Herron and Steven Eszenyi behind him. Tyler Laughlin and Dustin Montgomery are drivers needing a strong finish to their seasons as they hold a slim lead over Brad Mahar and Jorn Jens who are scratching and clawing to find a way inside the top ten. There is still plenty of time for drivers and teams to get on a hot streak and race their way solidly in, but that hot streak needs to come in the very near future.
Next week for the NiCAS is a trip to the Talladega Superspeedway for 70 white knuckle laps around the 2.66 mile oval. Making the right moves in the draft at the right times will be the deciding factor in who wins, and who goes home second guessing themselves. It is always a week to remember, and is truly anyone's race when the NiCAS takes on the restrictor plate racing at Talladega Superspeedway. Be sure to check back at inRacingNews.com next week for a full report of all the highs and lows of the tight, draft style racing.
---
You may also like...
---