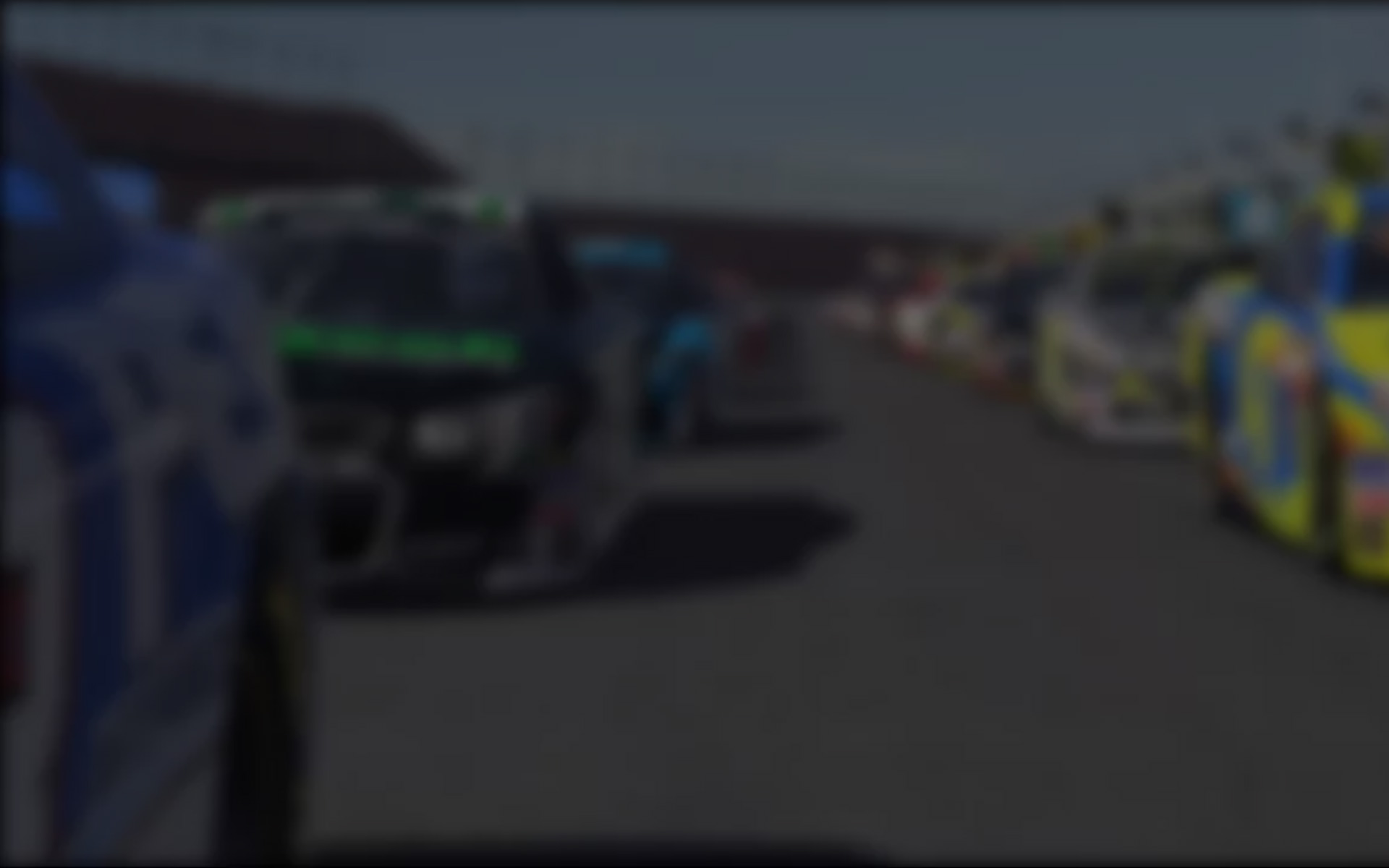 With the NASCAR iRacing.com Class A Series (NiCAS) season coming to an end this past week at Twin Ring Motegi, all questions have been answered and the the field for the NASCAR iRacing.com Pro Series (NiPS) has been finalized. Joey Brown asserted himself to the front of the field near the mid season mark, and road the momentum all the way to the end to claim the overall 2012 Season Three NiCAS Championship. Brown leads ten happy Class A licensed drivers that will be promoted to the NiPS for Season Four.
Brown scored eight wins and fourteen top fives in his twenty one starts, good enough to claim the title by nearly 200 points. Dustin Montgomery overcame a huge deficit early in the season to finish out in second, while NASCAR iRacing.com Series World Championship (NiSWC) driver Michael Conti rounded out the top three in overall points.
Landon Huffman finished fourth overall and third of the drivers advancing to the NiPS. Jarl Teien closed a solid season which saw him score nine top fives in twenty three starts in fourth of his competition, while the Californian Carson Downs rounded out the top five. Matt Bussa was able to make his way solidly into the NiPS this time around, along with Peter Bennett. Back in nail biting territory, but inside the top ten nonetheless, were former NiSWC driver and former NiPS race winner Jason Burstein, followed by Danny Hansen and Benjamin Burmeister.
The final week of the season was hosted by Twin Ring Motegi and it was two NiSWC top dogs leading the charge. Conti took the overall points title on the week with 347 points, edging his NiSWC foe Ray Alfalla who scored 328 on the week. Benjamin Burmeister came up big in the clutch with 311 points while Peter Bennett and Jarl Teien rounded out the top five in the final week.
In an effort to place competitors with other drivers with similar skill sets, iRacing.com breaks drivers into ten divisions, awarding championship honors to the top points scorer in each division. With Joey Brown locking up Division One, as well as overall honors, it leads us into Division Two. Brian Day wrestled the championship away from Garrett Dorsey to claim the title, while Division Three went to Dylan Spears of the Texas Club in a run away. In a much closer battle, Joe Viszket scored seven wins to help him over Joe Reymann in Division Four. Division Five was a three man battle with Kevin Pankow coming out on top of Joshua Campbell and New York's Dylan Murcott.
Headed now to Division Six, Doug Kaster took eleven top fives to the number one spot over Willian Vandiver. Jeffery Morrisette took Division Seven in a run away, while James Ray took home the Division Eight title. Rounding out our list of champions for 2012 Season Three is Division Nine's Scott Dillner and Division Ten's Conner Ojeda.
With iRacing.com headed now into their week 13 fun week, it will give drivers a chance to prepare for a title run in Season Four. The season will kick off at one of the fastest tracks on the circuit, Texas Motor Speedway, for 110 laps around the lightning quick oval.
---
You may also like...
---