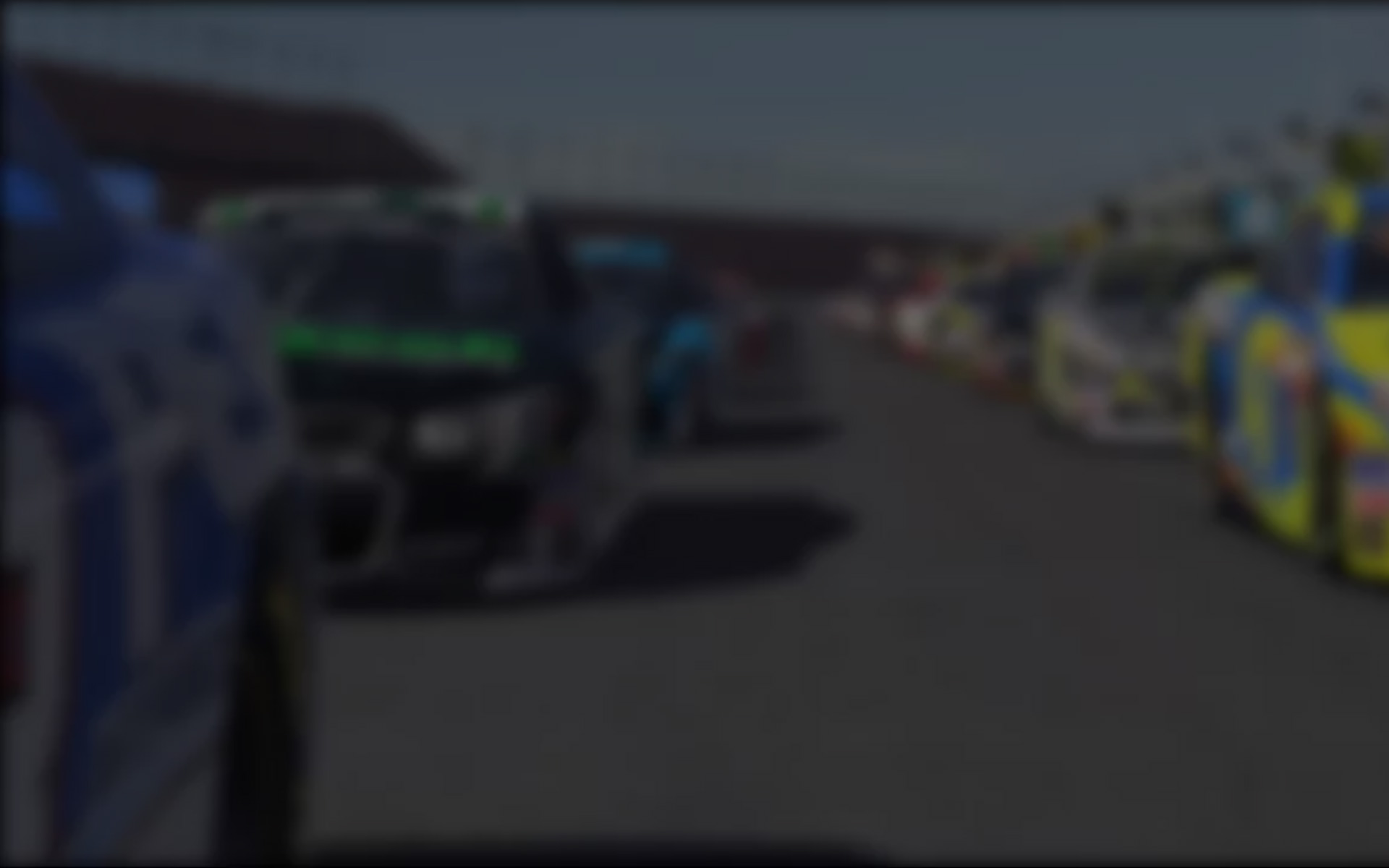 Though the week at New Hampshire Motor Speedway belonged to Shawn Colley, Jerold John put down a three day showcase only Robert Sandt has been able to put together in the 2011 NASCAR iRacing.com Tour Modified Racing Series. With Sandt not competing in Week Six, John recorded six victories in eleven starts en route to a top five overall finish. To go along with those impressive numbers, John's average finish was third and he led 451 laps of 760 completed, which amounts to Connecticut driver pacing the field 59% of the time he was on track. Some sim racing drivers can only dream of such statistics.
John acknowledged his accomplishment as something special in the series. "Wow, what a night," he exclaimed on Saturday. "It is not too often you win three races in a row (unless you are Bobby Sandt). I just was in a zone tonight and took all the races." John also joked about his chances next week at the USA International Speedway. "Bobby said he would be back next week at USA, so I guess we'll be fighting for second again."
Colley amassed 131 points, seven more than John and a single point more than Herbert Engelhart. The Minford, Ohio sim racer won in his only start of the competition on Thursday, beating Kevin Nelson and John to the victory. Engelhart dominated the event by leading sixty-two laps but in the end it was Colley leading nine circuits in the 2097 strength of field (SoF) rated race for the win. Engelhart took two victories of his own during the week, topping Dylan Casey and Jeffrey Lapalme in the first and John Gablinske and John in the second. "As far as Tuesday went, we managed to get a couple races going and I was fortunate enough to win one," said Engelhart of the first night of the competition.
On the strength of the second place run in the 2248 SoF race, Division Four's Gablinske finished third for the week with John in fourth. Nelson's second place finish to Colley on Thursday was strong enough to round out the top five for the week.
Samuel Dick was atop the standings when it comes to qualifying runs with a time of 28.668. Though he didn't race during the week, Sandt held the second fastest qualifying time with a 28.692s ahead of Jukka Savolainen with Engelhart and John completing the top five.
"Bobby (Sandt) said he would be back next week at USA, so I guess we'll be fighting for second again." – Jerold John
Also recording single wins during the week were Michael Wells, Lapalme, Gary Holbrook, Lee Bedsaul, Eric Mauriello, David Chmura and Savolainen. Mauriello's win kept him atop the point standings by nearly fifty points over Engelhart. Paul Wisniewski has found his way into third with Sandt and John completing the top five overall at the halfway mark in the season. Nelson's impressive week has him on top of Division Two with William Kabela and Shawn Holbrook only having two markers between them after competition at the Magic Mile.
Gablinske's strong week has put him in the drivers seat in Division Four. Chmura's win in Division Five has inched him closer to leader Sockow heading to USA International. Seven points is the difference between Jonathan Dockery and Don Warrenburg in Division Six while Joe Gauthier has over 100 points on his competition in Division Seven. William Gray4, David Soja and Daniel Knight complete the roster of division leaders in the NASCAR iRacing Tour Modified ranks.
Brandon Salvatore was the king of Time Trials this past week as the Georgian driver bested Remi Perreault, Dick, John Minotto and Mike Keirstead. Keirstead's fifth place run overall was good enough to keep his afloat atop the standings in the popular ten-lap competition. His lead is now 23 points over Jeff Sharp. Mauriello, Rich Kuiken and Timothy Heard complete the top five.
Next week, the NASCAR iRacing Tour Modified series heads to the popular USA International Speedway in Florida. Can Mauriello continue to pace the field or will we have a newcomer challenge for the front? Only time will tell and you can follow all the latest developments on inRacingNews!
Until then, keep the hammer down and we'll see you at the track!
---
You may also like...
---