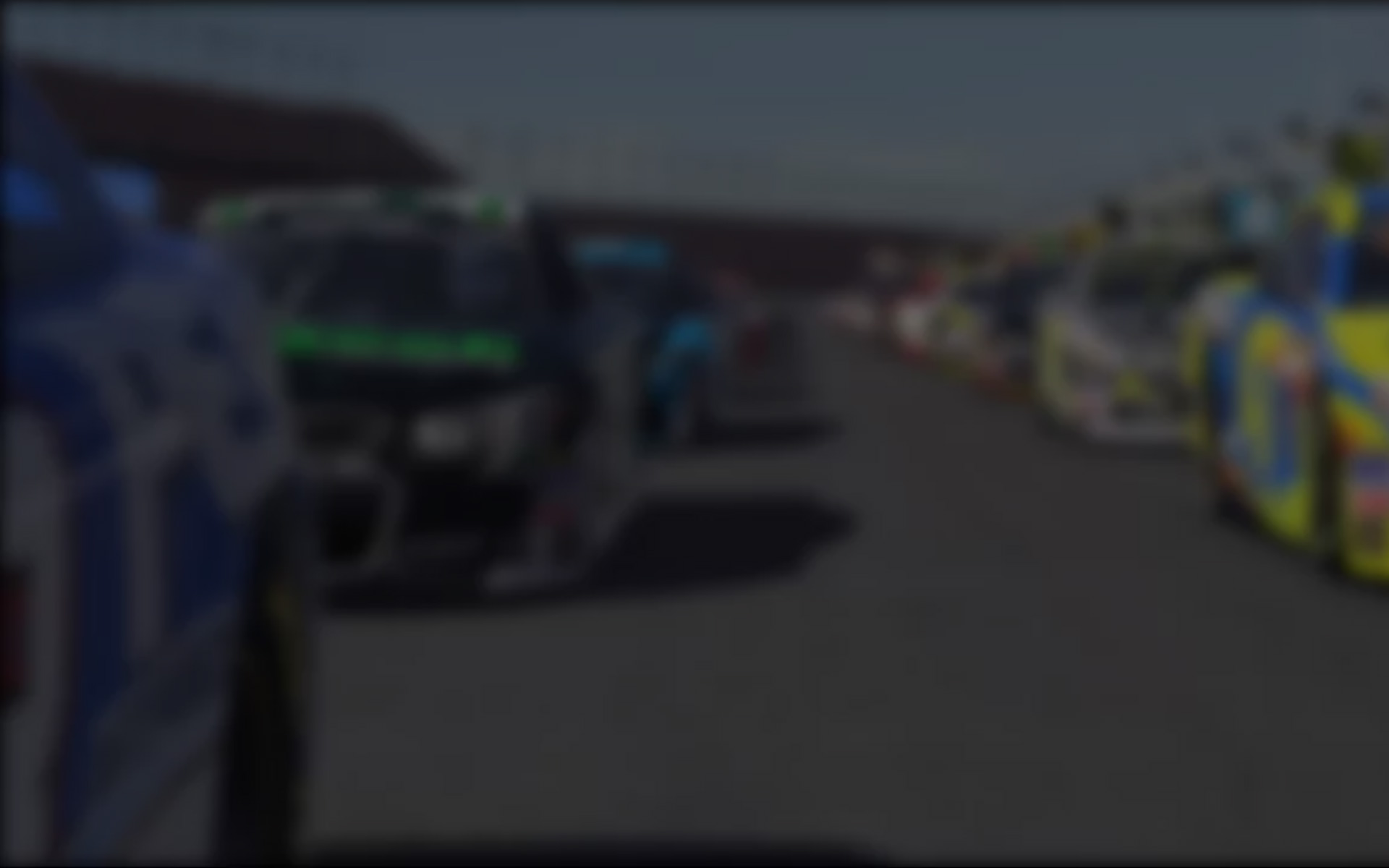 When the ITSR Power Series goes to Las Vegas, it's a smart idea to bet on green.  That's because the series' races at the mile-and-a-half desert oval tend to have long green flag runs with competitive sim racing and varied strategies throughout the field.  That was again the case last Sunday night in the Las Vegas 250.
Before the race, the Fast 5 qualifying format gave the top five qualifiers an extra five minutes to improve their times and go for the pole.  Provisional polesitter Jeff S. Davis couldn't improve his time of a 29.271s, but Timothy Johnston found some extra speed and ran a 29.248s to grab the pole position.  Brian Motisko, Scott Simley, Davis, and Adam Hallock rounded out the top five on the starting grid.
Johnston jumped out to an early lead and held that position until the first round of green flag pit stops began on Lap 33.  After the cycle of stops was complete, Johnston had a three-second advantage over Simley.  However, that lead evaporated when Larry Hale spun on Lap 49, bringing out the race's only yellow flag.
The racing heated up after the restart as Johnston and Chad Dalton traded the lead and Simley, Michael Long, Mike Kelley, and Corey Davis filled-out a lead pack separated by less than a second.  Behind them, a second group of cars headed by Doug Heveron also enjoyed some close racing.
The next round of green flag stops began on Lap 84, and while Davis and Steve Haring stayed out several more laps while gambling on saving fuel, Johnston and Dalton pitted early and let it ride on fresh tires to separate themselves from the pack.
Another round of pit stops wrapped up on Lap 127, and this time, Dalton emerged with a slim lead over Johnston.  They continued to stretch their gap over Simley and Kelley before making their final pit stops for four tires with less than 30 laps to go.
After the stops, the race had a new leader: Mike Kelley, who took two tires and led Johnston and Dalton by two seconds.  Early in the final run, Kelley's lead held steady, but it started to erode inside the final 15 laps.
As the leaders worked through traffic, Johnston and Dalton stalked Kelley, eventually catching him with five laps remaining.  The next lap, Johnston made an outside pass in Turn Three to re-take the top spot.
Dalton passed Kelley for second place shortly after that, but he couldn't chip into Johnston's lead in the final laps.  For the second straight race to start Season 10, the final result was a Johnston-Dalton one-two finish.  Kelley, Simley, and Long completed the top five.
Corey Davis' fuel saving strategy landed him in sixth place, just ahead of Terry McCuin, Doug Heveron, David Boden, and Brian Motisko.  A total of 13 cars finished on the lead lap, and just four drivers in the 24-car field failed to finish.  Thirteen drivers also led laps, topped by Johnston's 105 circuits out front.
The Power Series will take next week off for the Independence Day holiday, but after that, they'll run on eight consecutive Sunday nights.  That stretch begins with a 300-mile night race at Daytona, where Johnston won the pole last season and looks to go three-for-three to start this season.
---
You may also like...
---