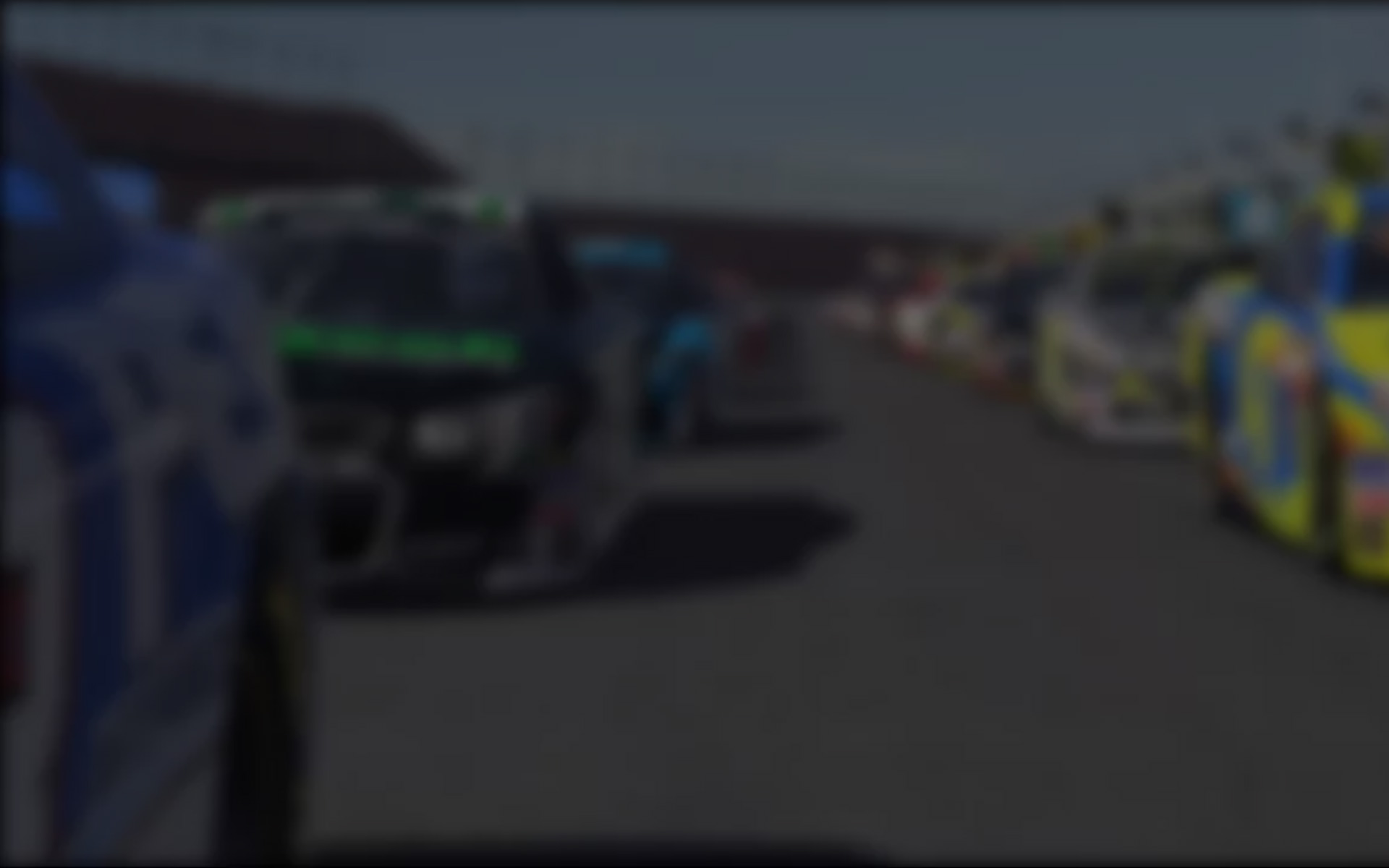 For the ninth week of the season, the Nascar iRacing.com Class B Series traveled to the "Blue Grass State" to race on the 1.5 mile Kentucky Speedway. Drivers looked to stop Phil Juhring's (New Jersey) recent domination in the Class B series. During the week, 732 drivers attempted at least one race while 223 drivers attempted at least one qualifying lap.
Last week's Strength of Field race took place on the same night as usual, Thursday, but at a different time. The SoF was delayed to unexpected maintenance but would eventually take place at 10:30pm EST. Juhring would start on the pole and lead 59 of 100 laps, including the most important one. Juhring crossed the line nearly one and a half seconds ahead of second place finisher Steve Ritter (Ohio) and received 205 points. Ritter led 39 laps in route to his second place finish and gained 195 points. Armando Vargas (California) would finish in the third position, 3 seconds behind. For his efforts, Vargas received 186 points. Patrick Davis (Michigan) and Dwayne Vincent (Mid-South) would round out the Top Five. Davis received 177 points while Vincent received 167. The 100 lap race had a SoF of 3221, had 4 cautions for 14 laps and had 5 lead changes.
Juhring finished Week Nine at the top of the weekly standings after dominating the SoF race. He finished the week with one win in two starts and 205 points. NiSWC Robert Hall (Georgia) finished the week second in the weekly standings. Hall won both races he attempted and finished the week with 200 points. Ritter would finish the week in the third spot after finishing runner up to Juhring on Thursday. Ritter attempted two races, finishing in the Top Five in both and netting 195 points. Vargas and Cody Byus (Pennsylvania) rounded out the Top Five in the weekly points standings. Vargas netted 186 points after getting two Top Five's while Byus won two of his four races and finished the week with 185 points.
After Week Nine, Juhring still sits on top of the season point's standings with 1584 points. Brandon Buie (Atlantic) is second in points after Week Nine. Buie has 1412 points and is 172 points behind Juhring. Brad Mahar (New England) sits in the third position, only 13 points behind Buie. John Bunton (Carolina) and Jeffrey Parker (Florida) round out the Top Five in the season standings. Bunton has 1327 points while Parker is only 4 points behind with 1323.
Jukka Savolainen (Finland) once again turned the fastest lap of the week in qualifying. Savolainen was able to turn a 30.604 second lap. Juhring was second on the week with a 30.630 while Byus was third with a 30.719. Marko Viitanen (Finland) and Paul E. Cline (Carolina) rounded out the Top Five in qualifying with a 30.750 and 30.787 respectively.
After nine weeks, Phil Juhring has an enormous 172 point lead in the season standings and looks poised to win the season championship. The NiCBS will travel to Charlotte Motor Speedway, a 1.5 mile track similar to Kentucky for Week 10. Will Brandon Buie to cut into Juhring's lead or will Phil Juhring cruise to a Class B championship? Find out next week at InRacingNews!
---
You may also like...
---